Thank you to BRAVO! Cucina Italiana for inviting me to sample their Classic Italian Combinations and for providing these photos.
BRAVO! Cucina Italiana Offers Two-Course Classic Italian Combinations
You know something delizioso is on the way when you spot classic Italian dishes like Chicken Parmesan, Chicken Piccata, and Shrimp Scampi on the menu.
From now through February 27, 2016, BRAVO! Cucina Italiana will offer two-course Classic Italian Combinations with choice of soup or salad at lunch and dinner.
I visited BRAVO! Cucina Italiana last year and really enjoyed it!  The atmosphere was elegant yet comfortable, and I loved sampling their selection of classic and updated Italian favorites.
For this limited time promotion, entree choices include:
Baked Chicken Parmesan: Romano breaded chicken, herb spaghettini, melted Parmesan cheese and housemade Pomodoro sauce.
Grilled Chicken Picatta with seasonal vegetables, mashed potatoes and a lemon butter caper sauce.
Shrimp Scampi with linguine, garlic, lemon butter, pesto breadcrumbs, garlic crostinis and diced tomato.
Choice of soup or salad includes:
BRAVO! Chopped Salad: Chopped greens, cucumbers, red onions, tomatoes, olives, Feta and red wine vinaigrette.
Caesar Classica: Traditional Caesar salad with housemade croutons.
Insalata Della Casa: Chopped greens, cucumbers, tomatoes, bacon, crispy pasta and Parmesan dressing
Soup Del Giorno.
Lobster Bisque with sherry and diced shrimp (provided for an additional $1).
In addition, there are specially selected Italian wine pairings available:
Placido Chianti from Tuscany, Italy ($7.95 a glass).
Sartori Family Reserve Pinot Grigio from Veneto, Italy ($7.75 a glass).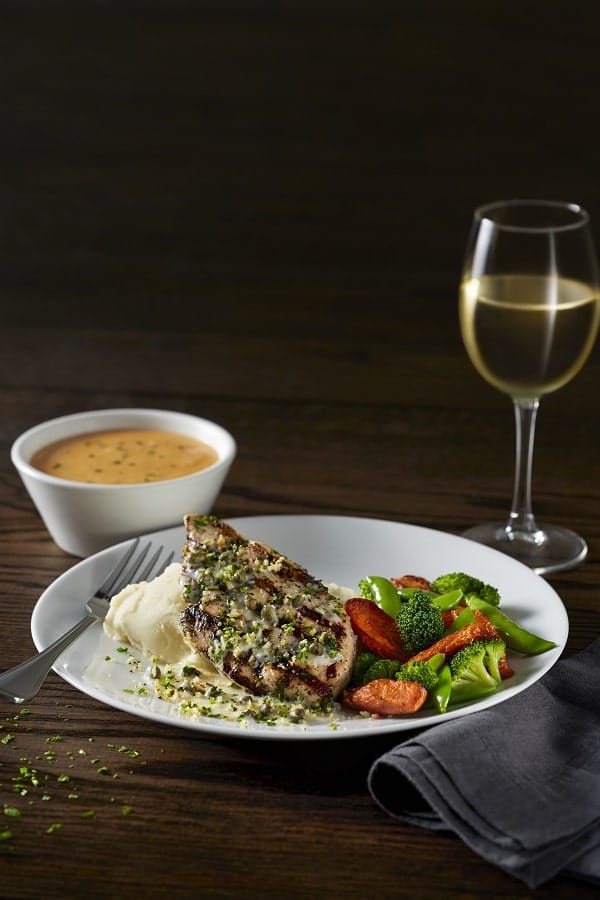 I'll be visiting my local BRAVO! Cucina Italiana soon to check out these featured dishes and enter the #BravoItalianCombos contest!  If you snap a picture of your Classic Italian Combination and share it publicly on Twitter, Facebook, or Instagram tagged #BravoItalianCombos, you'll be entered to win a $100 gift card.  (Winner will be selected randomly on 2/28/2016.)
Head on over to BRAVO! Cucina Italiana before this promotion ends!