This post contains affiliate links for Amazon.com shopping.  If you use them, I get a small commission at no cost to you.  Thanks!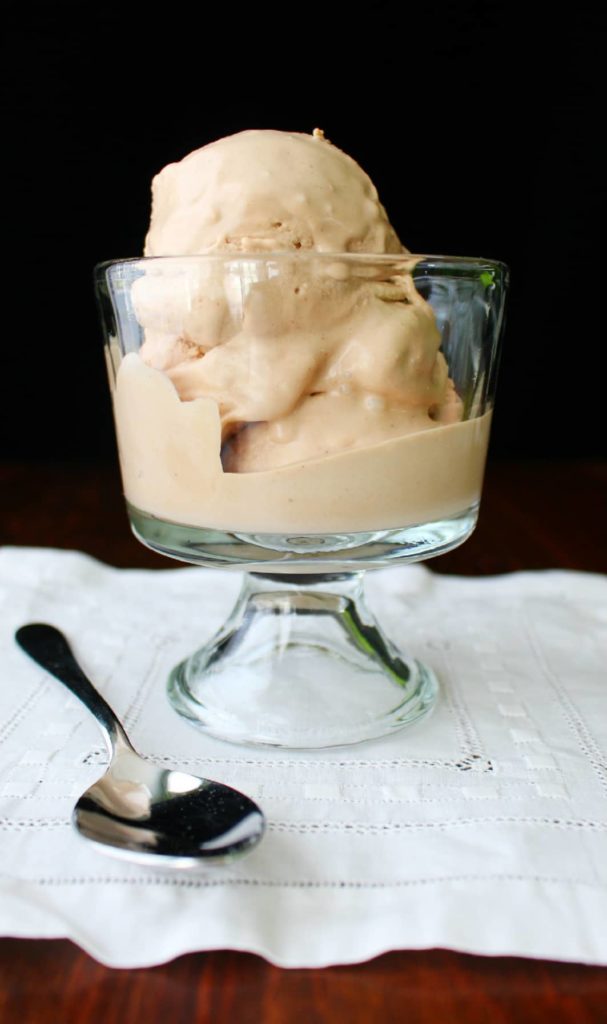 The Better-Than-Wendy's Chocolate Peanut Butter Frosty Recipe
Ah, the Frosty.
Fabled in story and song for over a thousand years.
OK, maybe it's just the last couple of decades, and perhaps the only song was just an advertising jingle for Wendy's, but still: can we agree that the Frosty is delicious?  Especially if you wait until it's half melted before you eat it.
However, a major drawback to the Frosty is the lack of flavor variety.  I remember when Wendy's started selling vanilla Frostys (yes, Frostys, not Frosties; I looked it up) and it was as if someone had discovered a new continent.
OK, maybe it was just like that for me, personally, but you get the idea.  Anyway, I was fooling around with my new ice cream maker and decided to make a soft, melty ice cream with the mild chocolate flavor of a chocolate Frosty, except with the addition of peanut butter.
It wasn't too hard to figure out, really.  And the result is wonderful.  I hope you enjoy this chocolate peanut butter Frosty!
Better-than-Wendy's Chocolate Peanut Butter Frosty Recipe
Just like a Wendy's chocolate frosty, except smoother, creamier, and with peanut butter! Can you possibly imagine anything better?
Ingredients
1/2

cup

smooth peanut butter

1/3

cup

granulated sugar

2

tablespoons

cocoa powder

1/2

cup

whole milk

1

cup

heavy cream

1/2

teaspoon

vanilla extract
Instructions
In a mixing bowl, use an electric mixer to combine the peanut butter and sugar until smooth. Add the cocoa powder and mix until well combined. Add the milk and mix on low speed until the sugar is dissolved, about 2 minutes. Stir in the heavy cream and vanilla. Unlike some ice cream bases, you do not need to let the mixture sit overnight, although you can if you wish.

Process in your ice cream maker until thickened, about 15 minutes. Ice cream will be soft. Serve immediately.