My husband and I were the guests of BRIO Tuscan Grille, which made it possible to bring you photos and information about the restaurant.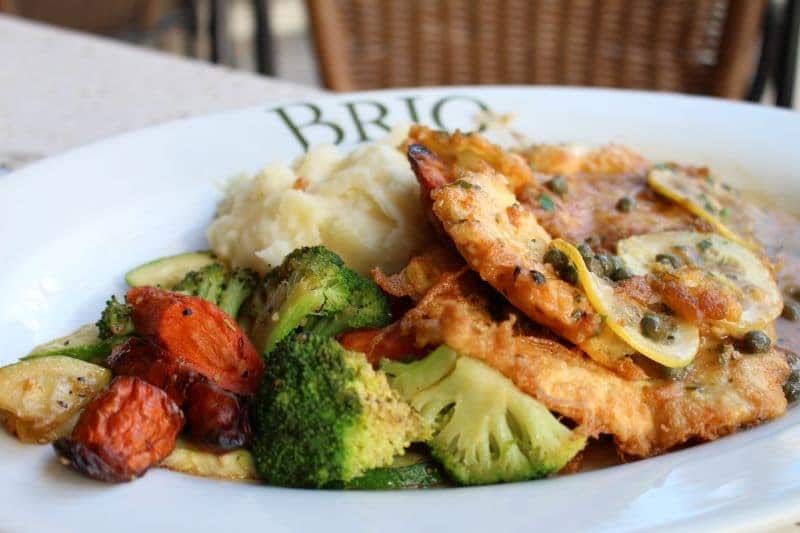 BRIO Tuscan Grille: Beautiful Italian Restaurant in Winter Park
It was the first day of truly fall-like weather we had seen this year when my husband and I arrived at BRIO Tuscan Grille in Winter Park, FL. Noticing that the restaurant had a large outdoor dining area in addition to the elegant dining room, we opted to dine al fresco for the evening. In addition to typical tables and chairs, there were also informal seating areas like this one.
Our waiter, Jacob, brought a lovely basket of fresh, hot bread with a nicely crusty exterior, accompanied by seeded crackers and butter.
I'm a big fan of fried calamari, so our appetizer course was an easy pick.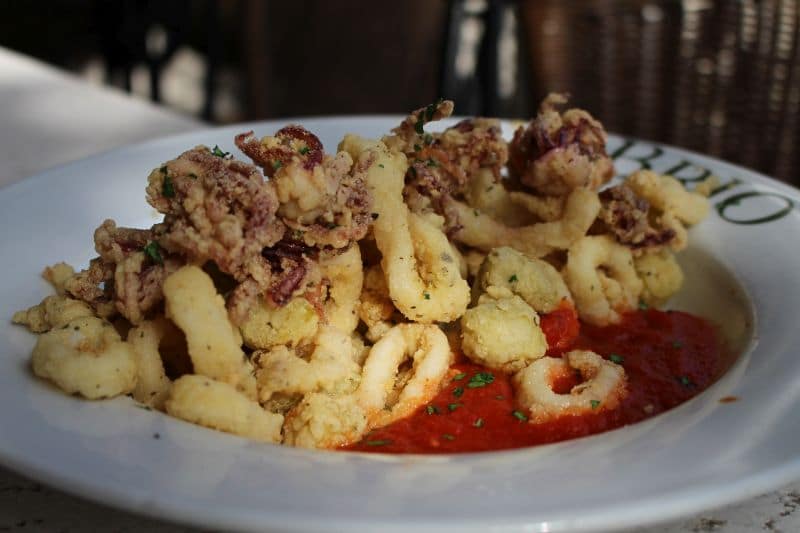 A mix of rings, tentacles, and a few fried pepperoncinis, these crispy bites came with a marinara sauce and a spicy cream sauce. It was a good start to the meal.
For entrees, my husband chose the Chicken Limone pictured at top, made in the piccata style with lemons and capers. I selected the Shrimp & Lobster Fettucine, which was a simply enormous portion with enough for another meal the next day! The sauce was creamy with just a little kick of spiciness.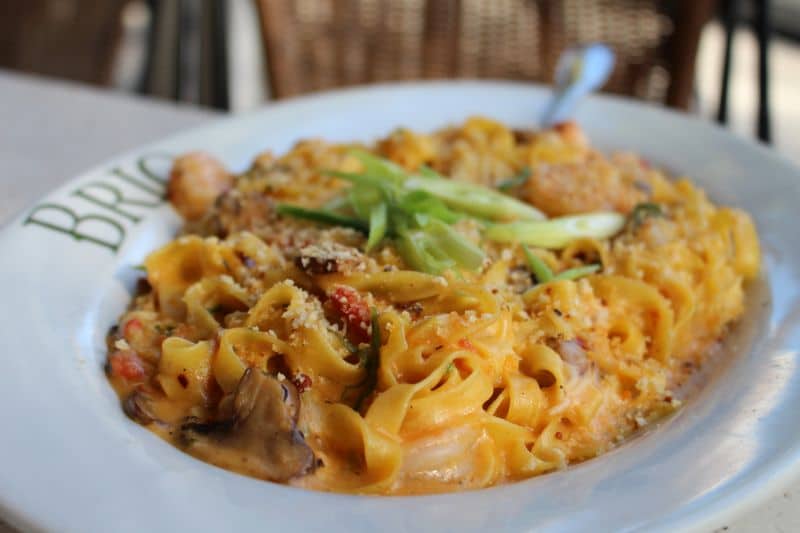 Having started with ice water, we each moved on to a more substantial beverage as the meal progressed. My husband chose a lemonade rimmed with sugar, and I selected a peach sangria.
Sangria is one of my favorite mixed drinks, and this peach version was cool, refreshing, and just sweet enough to be very sippable.
Our waiter recommended the Caramel Mascarpone Cheesecake as his favorite dessert selection, so of course I had to try it. It was very creamy, and the addition of vanilla anglaise sauce made it even richer.
Before we left, we took a brief stroll through the dining room. I had seen photos of the beautiful ceiling drapes, and I was anxious to see how they actually looked in person. They were just as elegant as they appeared.
We saw quite a few people unwinding with a beverage on the patio. BRIO Tuscan Grille seems to be a popular place to go, especially when the weather is fine. I'd definitely go here again to enjoy the atmosphere and the food.