This cupcake coloring sheet shop has been compensated by Collective Bias, Inc. and its advertiser. All opinions are mine alone. #CreateWithHP #CollectiveBias
Learn how to draw your own cupcake coloring sheet in this fun food-themed tutorial, then print your own copies to color and enjoy!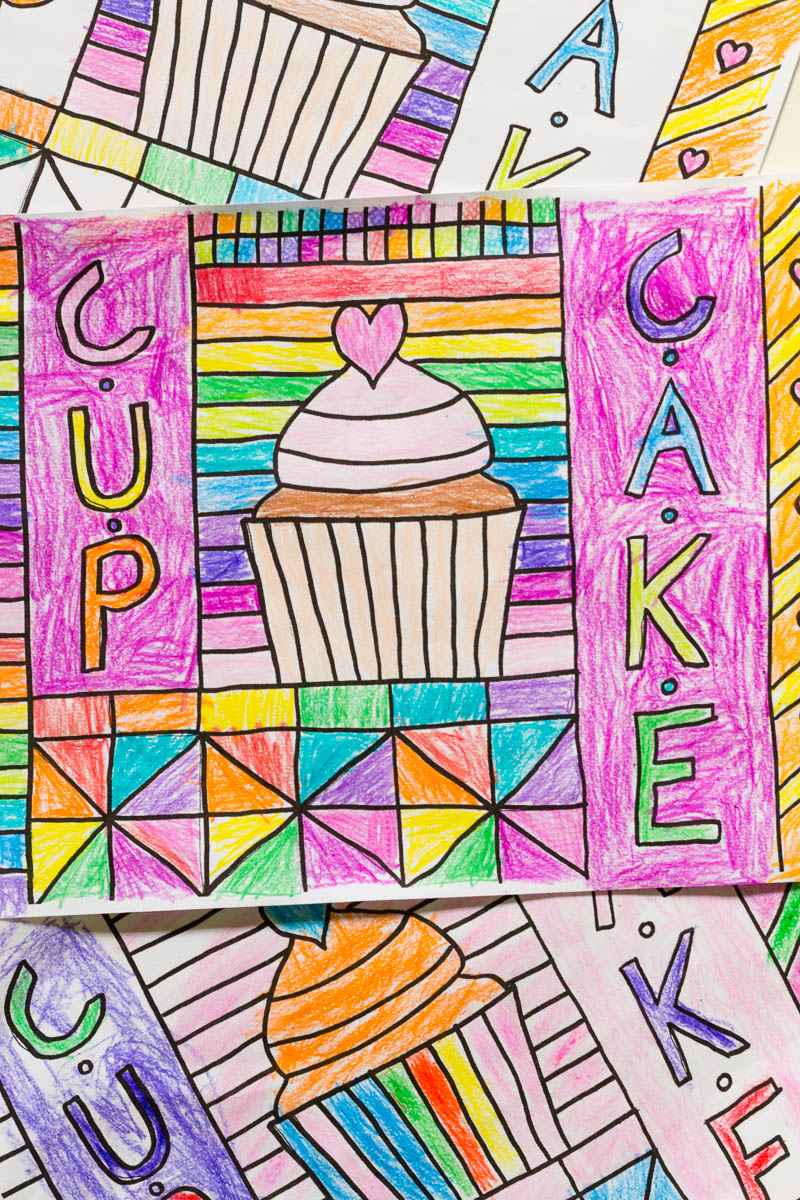 How to Make a Cupcake Coloring Sheet
It's back to school time!  I would swear that August comes earlier every year.  Is that possible?
I don't know about your kids, but mine seem to acquire plenty of energy at the end of summer and the beginning of the school year.  Sometimes it's a challenge to keep them happily occupied.
To head off the chorus of "I'm bored!" requires a little creative thinking.  And in this case, the activity I have in mind can actually be as relaxing for you as it is fun for them.  The act of drawing helps me focus my mind quietly on a simple task.
I am not a great artist by any means, but I can draw enough of a straight line to make simple shapes and geometric designs.  I don't put any pressure on myself to make it look perfect, and neither should you!
This tutorial demonstrates how I make a cupcake coloring sheet, but the same principles can be applied to making a coloring sheet for any object.
A printer is essential for this project.  I'm working with an HP Deskjet 3636, which is an all new printer found at Walmart.
This affordable all-in-one printer with a cute space-saving design fits perfectly into my home.  You can choose from Vibrant Red, Dragonfly Blue, or Sporty Purple.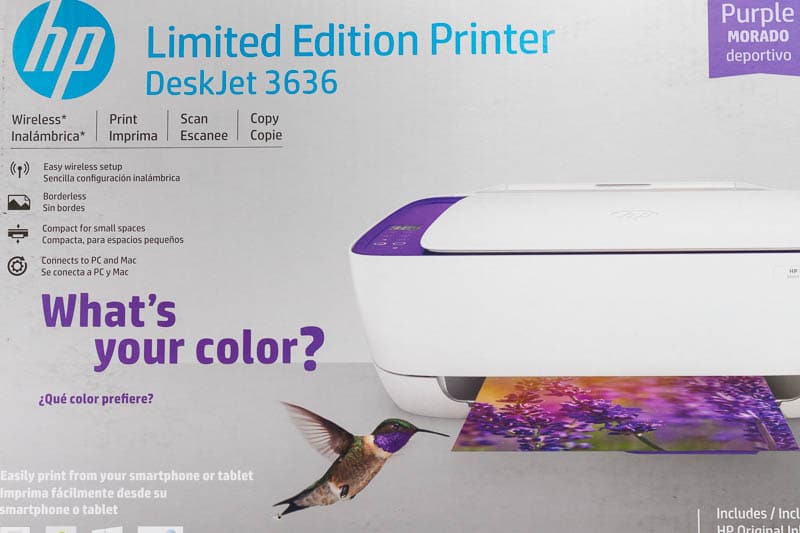 Purple is very popular with my daughters, so I chose with Sporty Purple.  Notice that the simple control icons are located within easy reach, right on top of the printer within the purple-colored section.
It's so easy to set up and starting printing, scanning, and copying right out of the box.  With this kind of high-quality printing at your fingertips, you'll be prepared for all your back to school needs.
Cupcake Coloring Sheet Tutorial
Step One
Using a pencil, draw a simple cupcake on a plain sheet of printer paper.  Draw letters to spell out the word "cupcake."  Then, fill in the rest of the space with simple geometric shapes, like lines, grids, triangles, etc.  Clean up any stray marks with your eraser.
Step Two
Using a dark colored marker, trace over the pencil drawing.  Check for leftover stray pencil marks and erase.  (In a typical kind of event, I couldn't even find a black marker, so I used a dark blue marker.  Yes, it worked!)
Step Three
Place the drawing face down in your printer.  Make as many copies as desired.  If you would like to save your drawing for future printing, scan the drawing to save as a file.
Step Four
Color and enjoy!  If you'd like to skip the drawing process, you can download and use the printable Cupcake Coloring Sheet featured in this post.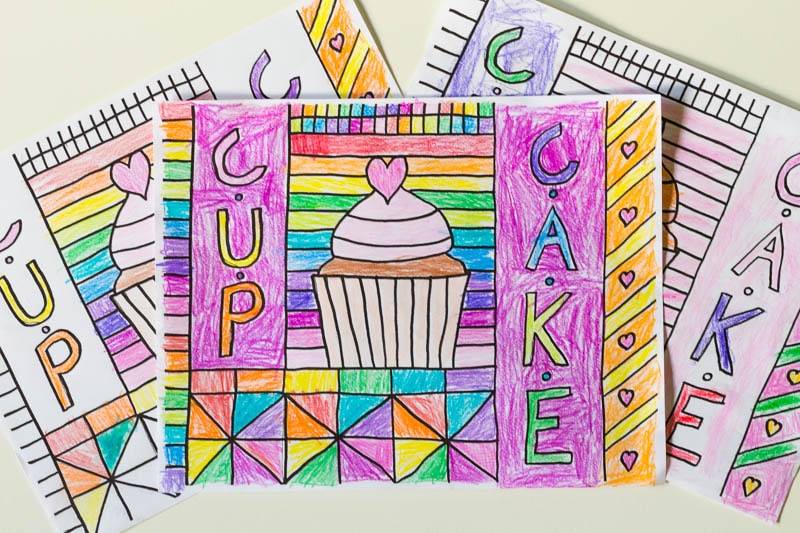 You'll find the new HP3636 Printer in the electronics department of Walmart, on the printer aisle.
Get more great back-to-school ideas from HP!