F & D Kitchen and Bar
Having heard good things about F & D Kitchen and Bar in Lake Mary, FL, I decided to check it out one cool February afternoon.
We arrived during lunch and were seated immediately.  After looking over the menu, we decided to start with an order of fried green tomatoes with tomato jam, roasted tomato aioli, and baby greens.
They were very crispy, just the way they should be, although the tomato jam was a little sweeter than I would have expected.
I ordered the rock shrimp roll (cousin to a lobster roll), made with a citrus mayo dressing, avocado, gem lettuce, and thin strings of red onion on a brioche roll.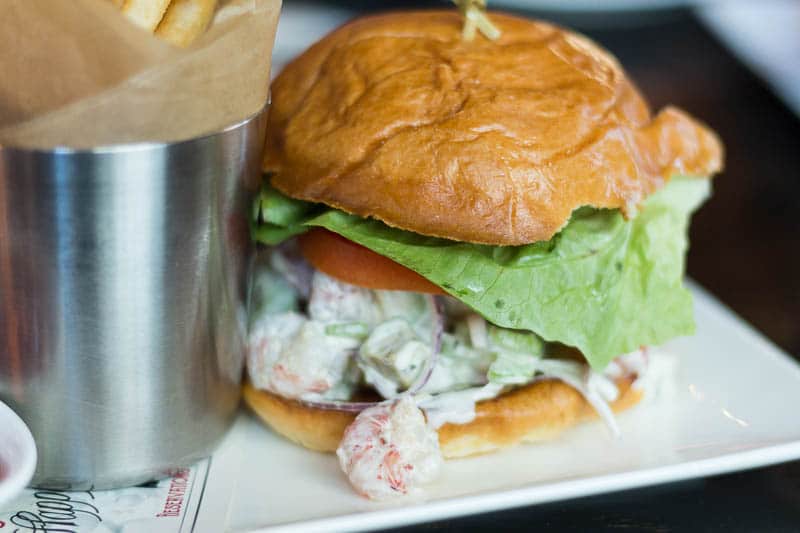 I love rock shrimp, so this was a real treat.  Usually, buns are no big deal, but I was impressed by this brioche bun.  Its buttery softness and fresh taste elevated this sandwich immensely.
My dining companion ordered the beef tenderloin sliders with spicy horseradish creme, blue cheese smear, and butter lettuce on brioche slider buns.
The portion was good for a light lunch, and once again the brioche buns took what could have been an ordinary sandwich and made it something special.  Both sandwiches came with a choice of french fries or red cabbage slaw.  We opted for the fries, which were hot and crisp.
Having sampled the savories, we were ready for sweets.  Imagine our dismay when we found out that F & D Kitchen and Bar does not serve desserts at lunch!  Luckily, the kitchen was able to rustle up their signature "Milk and Cookies," usually available at dinner time.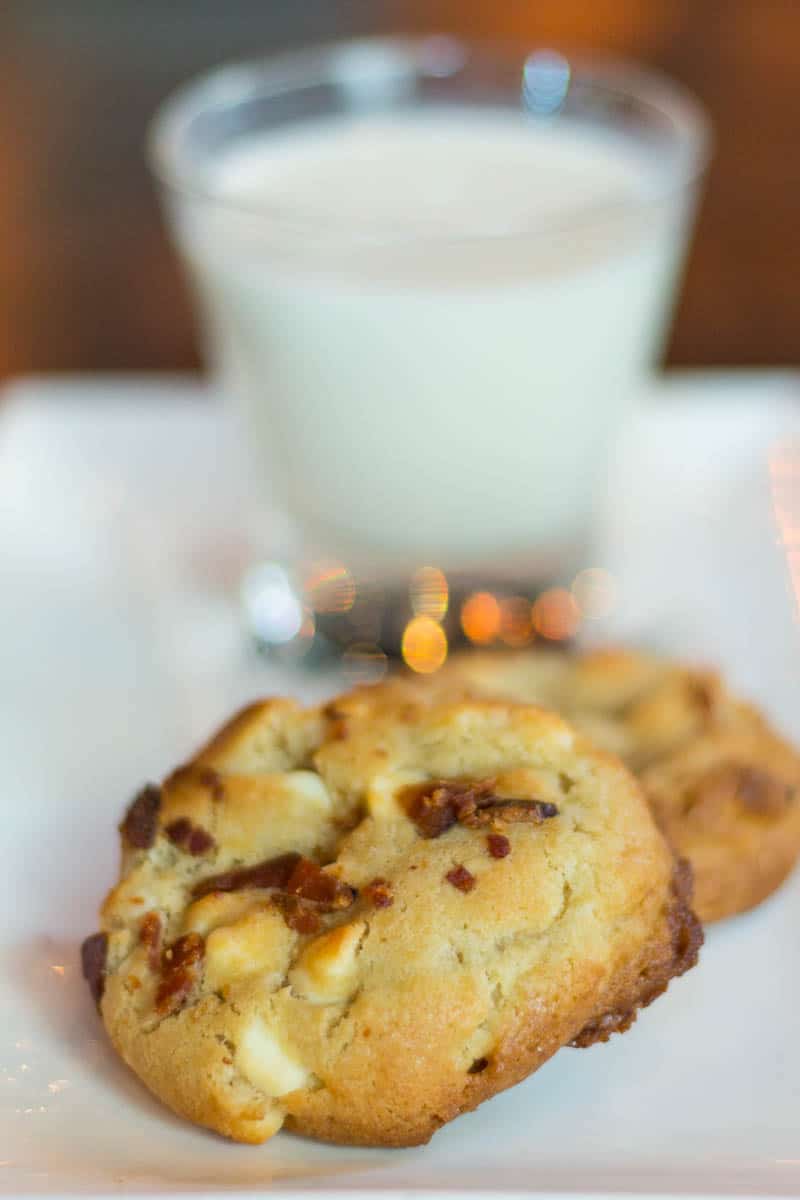 These cookies were filled with chunks of white chocolate, topped with bacon, and served warm alongside a heavenly cup of slightly sweet bourbon-flavored milk.  This dish alone was so good that I immediately starting calculating how soon I could justify another trip to F & D Kitchen and Bar.
Service was a little inconsistent (a forgotten refill here, a missing condiment there), but there's still lots to like at this gastropub.  It's beautifully decorated, and the emphasis on locally sourced ingredients is a real plus.  Try it out and let me know what you think.
Chances are that I might just see you there, when I go back for another round (or two) of "Milk and Cookies."