I received review samples of some of these gift ideas for Mother's Day.  No other compensation was received.  Some links are affiliate links for shopping on Amazon.com.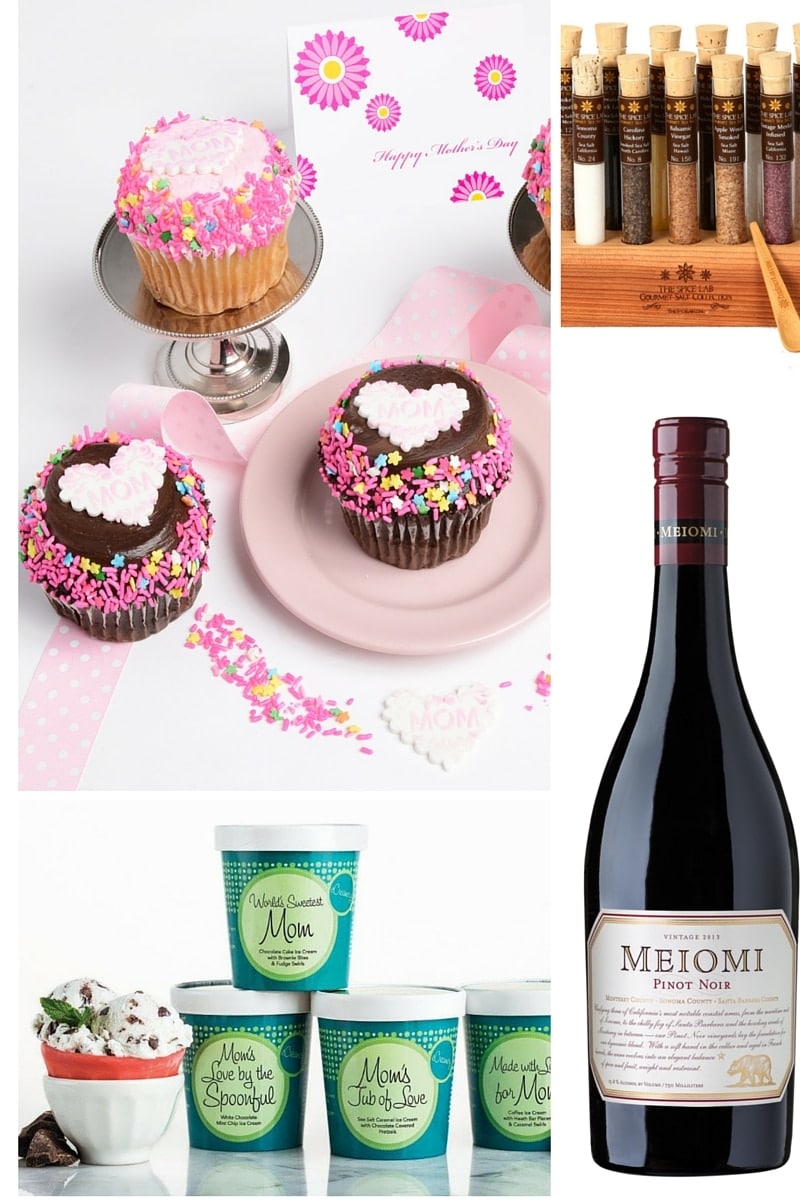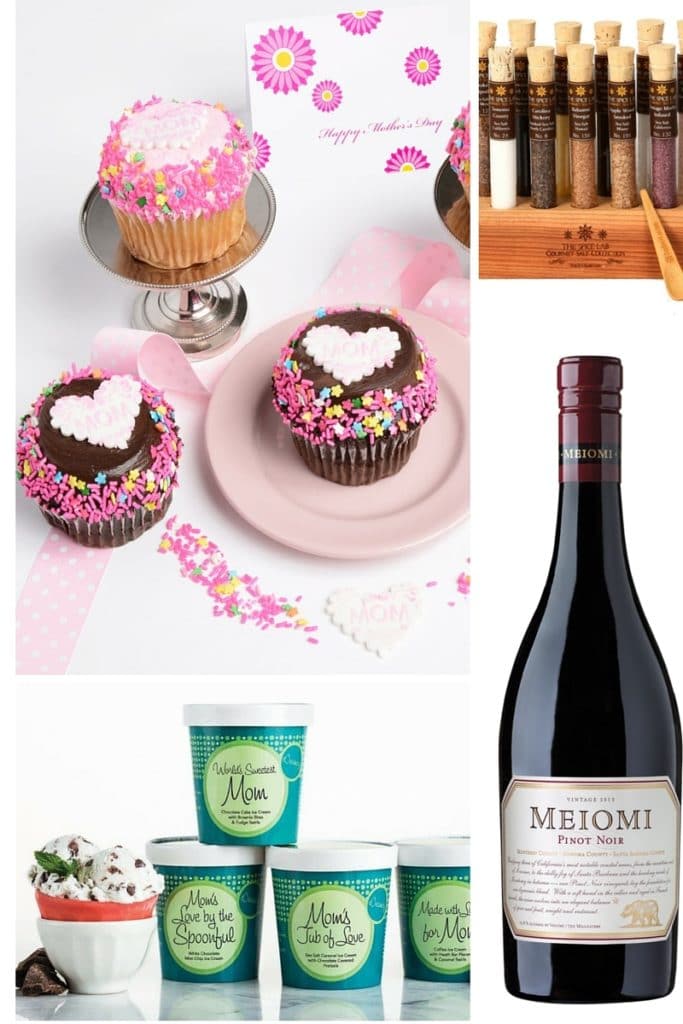 If your mom loves all things food related, you're going to love these gift ideas for Mother's Day.  I've picked out some of the best Mother's Day gifts that any foodie mom would adore!  From food, to wine, to tea, plus unique handmade gifts, this Mother's Day gift guide has you covered.
Food Gift Ideas for Mother's Day
eCreamery Custom Ice Cream
This gift simply blew me away.  eCreamery makes their own ice cream in small batches, packs it in a customized ice cream container, and ships it on dry ice direct to your door.  It's one of the most unique gift ideas I've ever seen.  eCreamery ice cream gifts for Mother's Day are decorated with "Made with Love for Mom," and other sweet sayings.  You can even arrange to choose your own flavors and have custom messages printed!
Gourmet Preserves from the Golden Door Spa
For a another sweet treat, take a look at these gourmet preserves made by famous Golden Door spa.  I got to sample the Golden Door Strawberry Lavender Preserves
 and the Golden Door Peach Blackberry Preserves
.  These preserves are sourced and packaged in Southern California, and are all natural, organic, vegan, gluten-free, and soy-free.  The flavor is lovely and goes wonderfully with biscuits!
Bake Me A Wish Cakes and Cupcakes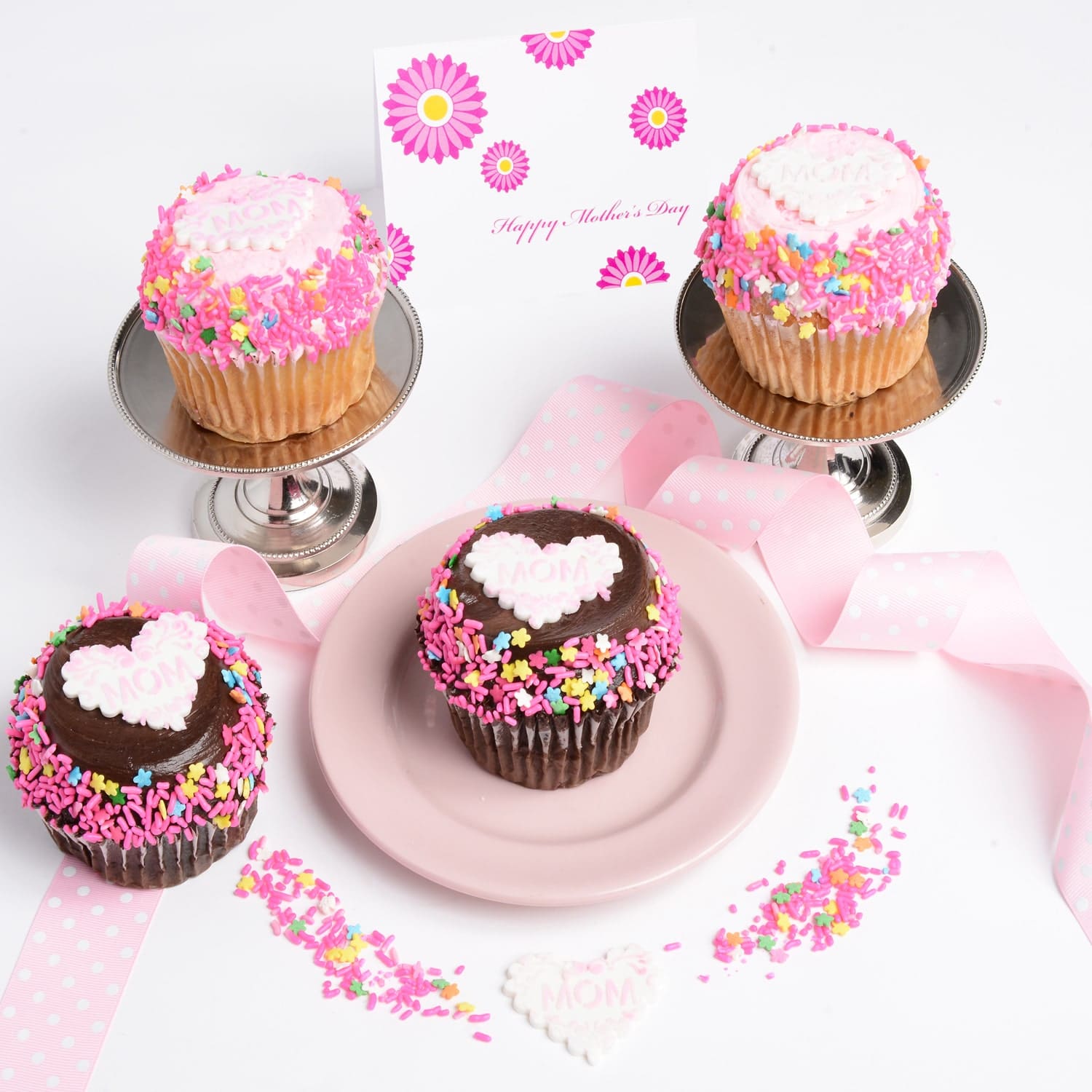 These beautiful cupcakes by Bake Me A Wish are specially decorated for Mother's Day.  I got to sample this exact set, and I loved how they were carefully nestled inside a special dry ice cooler and a pretty gift box with a card.  These Mother's Day cupcakes were jumbo sized, very fresh, and delicious!
The Spice Lab Gourmet Salt Collection
The Spice Lab Gourmet Sea Salt Sampler Collection
 is an excellent gift for a mom who loves to cook.  I've really enjoyed experimenting with these salts from around the world!  They add a subtle gourmet touch to both sweet and savory dishes.  Plus, there are so many different collections to choose from, you're sure to find the perfect set for Mom.
Love with Food Deluxe Snack Box
This box of snack sized samples from Love with Food was a blast.  I received the Deluxe box, which had an assortment of snacks ranging from tiny chocolate bars, to rosemary pork skins, to gourmet cheese puffs, and cake batter flavored cookie crisps, just to name a few.  A Deluxe box contains 16 to 20 snacks, and for each purchase, two meals are donated to hungry children.  It's a excellent choice for moms who like to snack!
Fruit Candies by Olive and Cocoa
These colorful fruit candies by Olive and Cocoa came packed in little produce containers inside a beautiful wood box.  Both adorable and elegant, this gift box would be an excellent pick for a mom who enjoys fruit-flavored candy.  Plus, Olive and Cocoa also offers many other assortments of snacks and sweets.
Tea Gift Ideas for Mother's Day
Signature Teas by Palais Des Thes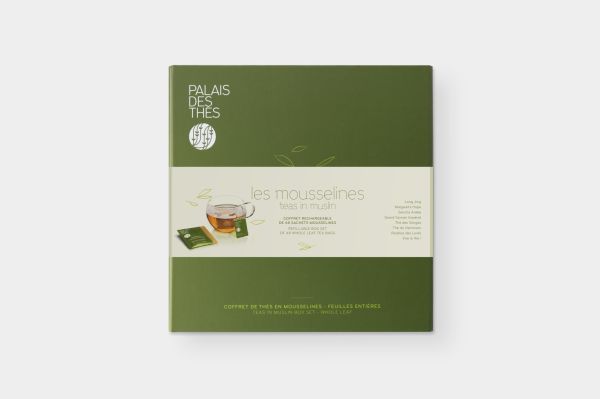 I was absolutely charmed by this Palais des Thés Assortment of 8 Signature Teas in Muslin.  Opening the sleek box was like opening a door into a fairytale garden- the aroma was indescribably lovely.  Each of the teas is unique and delicious in its own way, making this set a great Mother's Day gift for moms who love tea.  There are also many other sets from which to choose, including rare single estate blends and tea making accessories.
Wine Gift Ideas for Mother's Day
Meiomi Pinot Noir 2013
Wine-loving moms will appreciate this highly rated and affordable Meiomi Pinot Noir.  With notes of cherries, cedar, and fresh fruit, it pairs well with turkey, salmon, and beef, or can be savored all on its own.  I enjoyed its elegant balance and subtle smokiness.
Read Between the Wines!
For a great choice to go along with a gift of wine, look no further than Read Between The Wines! The Party Game of Wine, Wit & Wordplay.  No prior knowledge of wine needed; just some wine and a willingness to laugh!  Comes with wine charms, theme cards, and everything else you need to take your wine tasting to the next level.
Handmade Gift Ideas for Mother's Day
Recipe Dice by Leafcutter Designs
These Recipe Dice by Leafcutter Designs are just pure fun.  Twelve solid wood dice feature more than 60 ingredients, allowing you to easily get cooking inspiration with just a flick of the wrist.  Not only that, but they also make Dessert Dice, Chai Dice, and even Cocktail Dice!  These dice are one of the most unique gift items I've seen, and they are such  fun to play with.  Makes a great conversation piece!
A Gift For the Mom Who Has Everything
The Goldenwave Serving Tray by Weisbeck Designs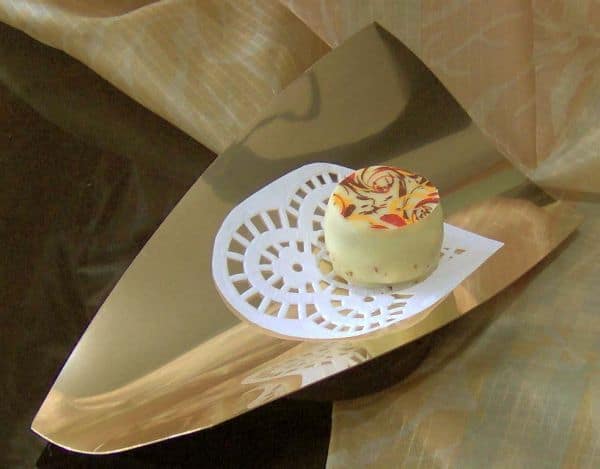 If Mom already has every possible variety of gourmet treat, perhaps it's time to give her something new to serve it from.  The Goldenwave, an individually hand cut 14K solid gold tray by Weisbeck Designs, is the ultimate in luxury!  Priced from $4600, it's a gift that Mom will never forget.  Excellent for serving petit fours and truffles to your amazed guests.  Watch out that one of them doesn't pocket it on their way out.
Which Mother's Day gifts are your favorite?