Grilling bison burgers is a snap! Bison meat is lean, high in protein and iron, and makes perfect burgers when you use these handy grilling tips.
Sponsored by Fire & Flavor.
Grilling Bison Burgers
I walked outside this morning to a brilliant golden-yellow sunrise and a flock of robins. Humid air was only the last hint I needed to determine that here in Florida, spring is on its way.
Beautiful weather means grilling weather. Spring and fall are the perfect grilling seasons; it's neither too hot nor too cold to be outside, making it a joy to fire up the grill and soak in the sunshine.
For that very reason, I've been working on my grilling game; specifically, on grilling bison burgers. An added bonus is that any bison burger recipe can be a healthy bison burger recipe, because bison meat is lean, high in protein, and chock-full of iron with a slightly sweet flavor profile that's excellent for burgers.
Plus, my friends over at Fire & Flavor are helping me transform into a grillmaster with a supply of all natural premium charcoal and fire starters.
I decided to use sweet, subtle, and nutty almond wood charcoal for today's grilling adventure. It's pure lump charcoal, which is simply pieces of wood burned down to charcoal lumps.
Getting a fire going is simple with just a few squares of odorless, tasteless, and chemical-free fire starter tucked into the charcoal.
They work great with any charcoal, whether it's lump or briquette.
Once you get your grill to temperature, all you have to do is maintain it at medium heat, or 350°F, the best temperature for grilling bison burgers.
While your grill is heating up, you can get your burger patties ready. Remember to handle the meat gently and minimally; excess handling will dry it out. Ground bison is leaner and little more crumbly than ground beef. A little spritz of nonstick olive oil cooking spray will help form an exterior crust and prevent sticking. Top with burger seasoning just before you grill.
You'll know your bison burgers are done when their internal temperature is 135°F to 140°F. They might even be a little pink inside; that's OK, because color is not a reliable indicator of doneness for burgers. Use an instant-read thermometer for accuracy.
You can serve the bison burgers any way you like, but for a healthier spin, try a lettuce bun!
Be sure to check out Fire & Flavor for grilling and smoking supplies, recipes, and more.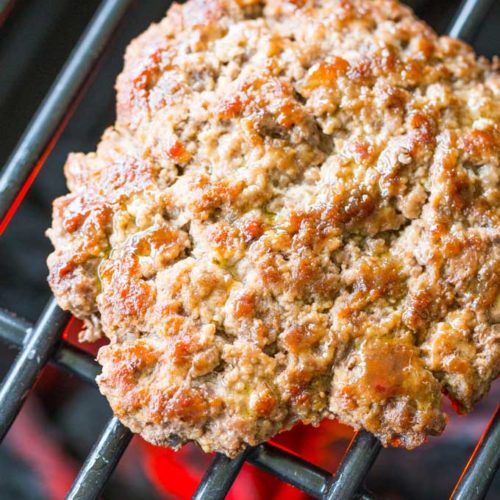 Grilling Bison Burgers
Grilling bison burgers is a snap! Bison meat is lean, high in protein and iron, and makes perfect burgers when you use these handy grilling tips.
Ingredients
1

pound

ground bison

nonstick olive oil cooking spray

see note

burger rub

or seasoned salt
Instructions
Preheat the grill to medium heat, or 350 F. Divide the ground bison into 3 or 4 equal pieces, gently flattening to form a patty from each piece. Spritz both sides of each patty with cooking spray, then season lightly with burger rub or seasoned salt.

Grill the patties for 4 minutes on one side, then flip and grill for 3 more minutes, or until the internal temperature reaches 135 to 140 F. Remove from the grill with a clean turner to a clean plate.
Recipe Notes
If you don't have nonstick olive oil cooking spray, you can brush the patties very lightly with olive oil.
Nutrition Facts
Grilling Bison Burgers
Amount Per Serving
Calories 252
Calories from Fat 162
% Daily Value*
Fat 18g28%
Cholesterol 79mg26%
Sodium 74mg3%
Potassium 348mg10%
Protein 21g42%
Calcium 12mg1%
Iron 3mg17%
* Percent Daily Values are based on a 2000 calorie diet.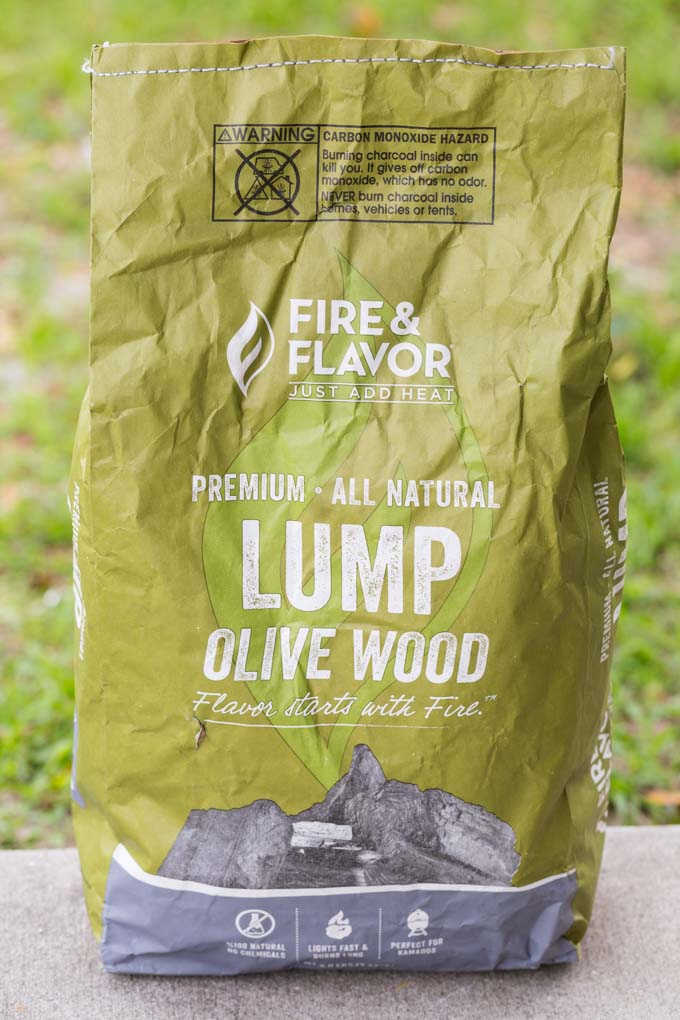 Love to get creative with food? Try cedar plank salmon or cedar wrapped veggies in the oven!
Want to make grilling even simpler? Try the best portable charcoal grill!