I received a complimentary copy of this cookbook.  All thoughts and opinions are my own.  Links are affiliate links for Amazon shopping.
There's really only one choice when it comes to the Hamilton gift for the Hamilton fan who loves food.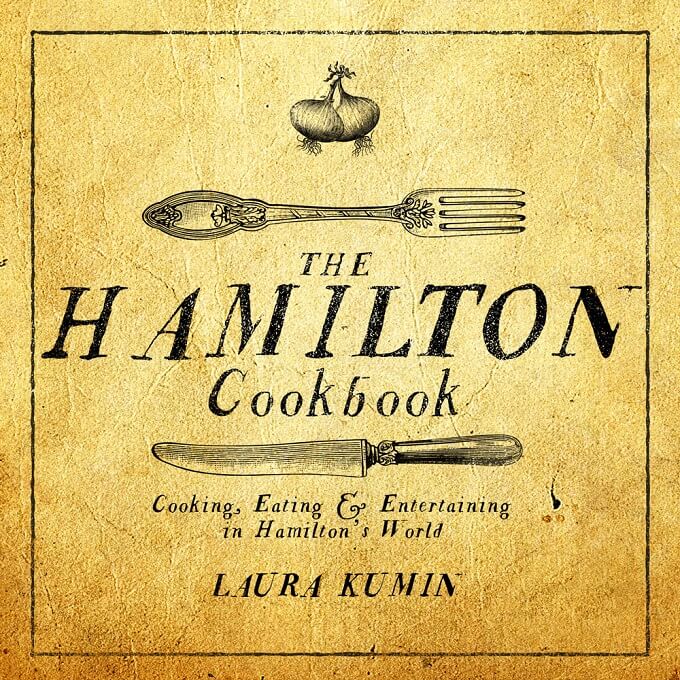 The Hamilton Cookbook: Cooking, Eating and Entertaining in Hamilton's World covers all the bases.  Inside, you'll discover what he ate, what his favorite foods were, and how those foods were served to him.
From fried sausages and apples to gingerbread cake and apple pie, you'll get a real taste of what it wold have been like to dine with Alexander Hamilton.
Featured on NPR.com, Broadway.com, and other major media outlets, this exciting new cookbook by author Laura Kumin digs deep into the historical record from Hamilton's humble beginnings in the West Indies to his elegant life in New York City after the revolution.
Filled with fascinating details, like how Eliza Hamilton's Dutch background would have influenced the family's cuisine, and intricately explained (each recipe is shown in its original form and an updated, modern version), this cookbook is the must have companion piece to any collection of Hamilton memorabilia.
Personally, I can't wait to try out the Gingerbread Cake, just in time for Christmas!
Check out The Hamilton Cookbook on Amazon.