This homemade sorbet is sponsored by Noble Juice.  All opinions are my own.
Got juice?  Make sorbet!  This easy homemade sorbet recipe uses juice plus homemade simple syrup to make a smooth, sweet sorbet you can enjoy for dessert.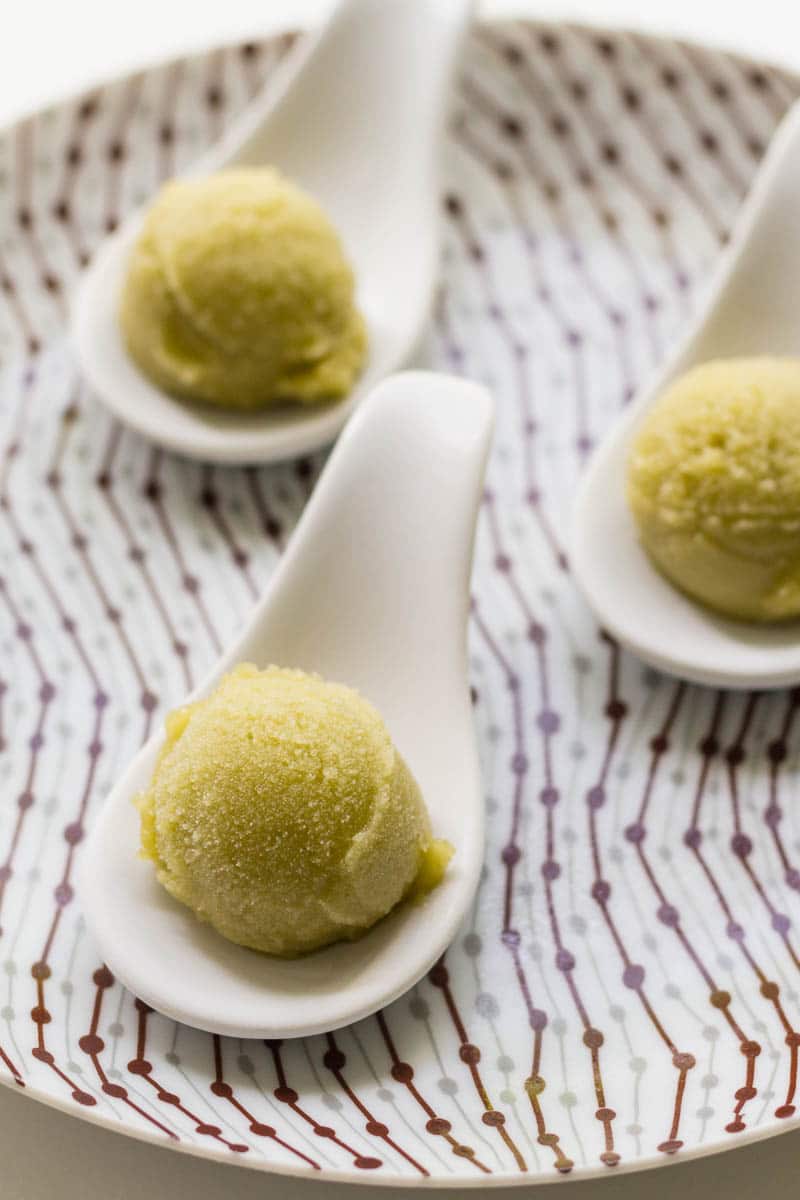 Homemade Sorbet
Purchasing an ice cream maker was one of the best decisions I ever made.
Not only can I turn out whimsically flavored ice creams at the push of a button, but I can make all kinds of creative sorbets as well!
Recently, I've been experimenting with different methods of making sorbet.  Sorbet can be made with many different combinations of water, sugar, and flavoring, but one of the easiest methods is to use juice.
For the purposes of this homemade sorbet recipe, choose a juice that you love.  Today, I'm using one of my favorite kinds of juice, Royal Mandarin Greens Juice by Noble Juice.  This juice contains half a cup of greens blended into 100% Florida Royal Mandarin tangerine juice, giving it a citrus tang and a rich green color.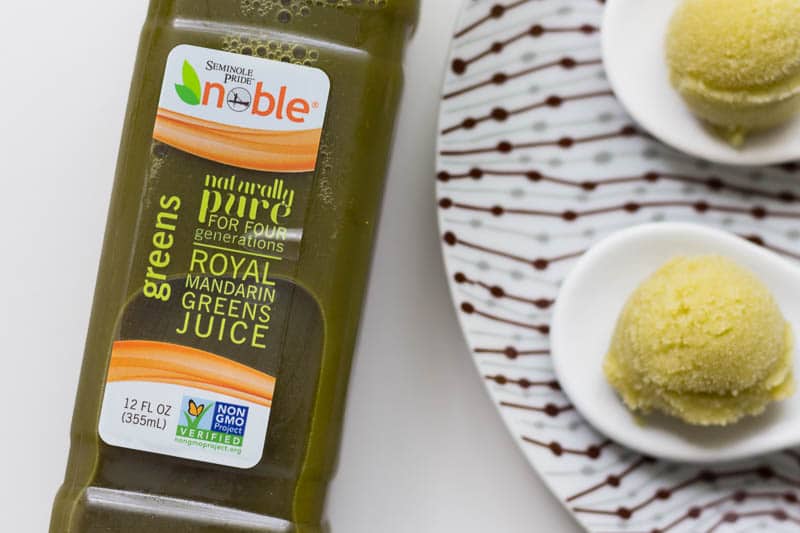 Any of the Naturally Pure or Purely Organic Noble Juice products will work in this recipe.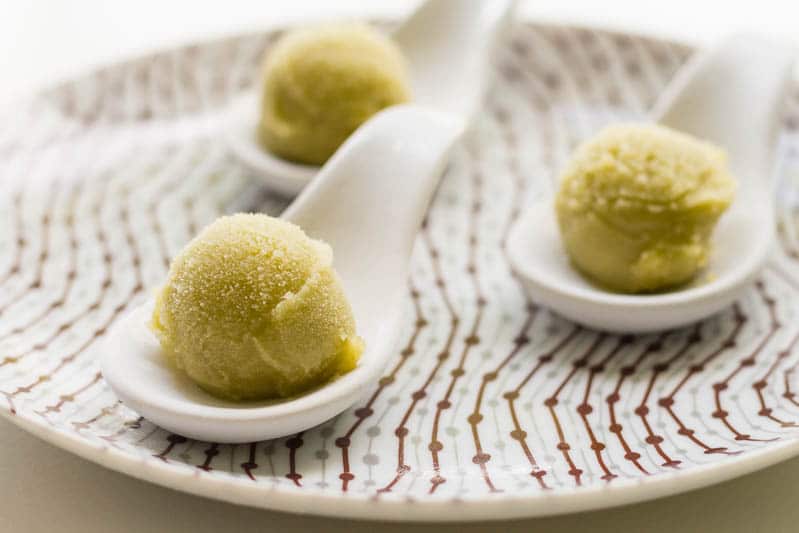 Once you have juice, all you need to do is make a simple syrup.  Then you combine the two and let them chill before processing in your ice cream maker.  Simple!
You can serve this homemade sorbet for dessert, or in between courses as a palate cleanser.  I have little freestanding spoons just for that purpose.
Kids and grownups alike enjoy the sweet flavor and icy smooth texture of this sorbet, and if you use Royal Mandarin Greens Juice, you'll be able to sneak in the greens without anyone noticing.
It's fun to make a pretty garnish for the sorbet.  If you're lucky enough to have edible flowers in your garden, they make an elegant garnish.  A tiny piece of citrus rind is quite lovely, too.  I like to use a little lemon, lime, or orange peel balanced on top of the sorbet.
This homemade sorbet can easily be made ahead and stored in the freezer, ready to be served to friends and family.  I own a tiny scoop that I use just for making cute little balls of sorbet, but feel free to just scoop it up with a spoon.  It tastes just as good either way!
Homemade Sorbet Recipe Made with Juice
Got juice? Make sorbet! This easy homemade sorbet recipe uses juice plus homemade simple syrup to make a smooth, sweet sorbet you can enjoy for dessert.
Total Time
3
hours
15
minutes
Ingredients
1

cup

water

1

cup

sugar

1

cup

juice

such as Noble Juice Royal Mandarin Greens, chilled
Instructions
Combine the water and sugar in a pot. Cook over medium heat until sugar is dissolved. Let cool, then store in the refrigerator until completely chilled, about 3 hours.

Stir the juice into the simple syrup. Process the mixture in an ice cream maker. Serve while soft, or freeze overnight to serve firm.
Check out all of my recipes featuring Noble Juice!
Find out where to buy Noble Juice!