Everything you ever wanted to know about how to brine a turkey, but were afraid to ask.
Sponsored by Fire & Flavor.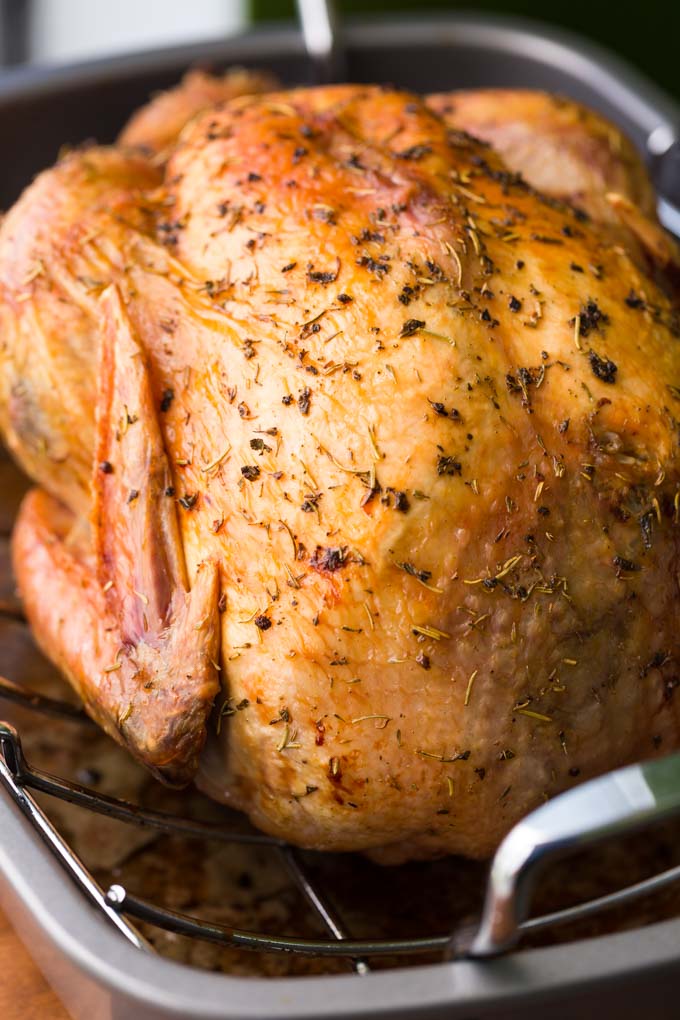 How to Brine a Turkey
Turkey brining doesn't have to be complicated. You can have flavorful turkey with minimum effort; all you need to do is plan ahead just a little bit. To keep it simple, I like to use a turkey brining kit, like Fire & Flavor Turkey Perfect Herb Brine Kit.
These kits come in several flavors and are available both online and at select retailers.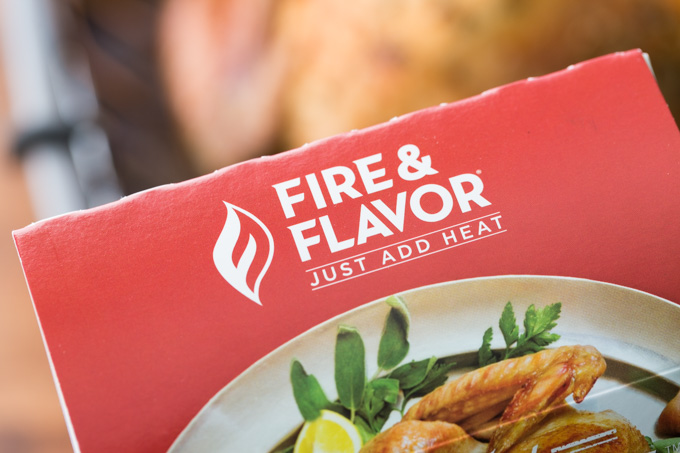 It's easy to use because it comes with a brine bag and a package of brine mix carefully calibrated to add the right amount of flavor to the bird. All I needed to have on hand was some sugar, water, vinegar, and ice. Just like the name—Turkey Perfect—it came out perfectly!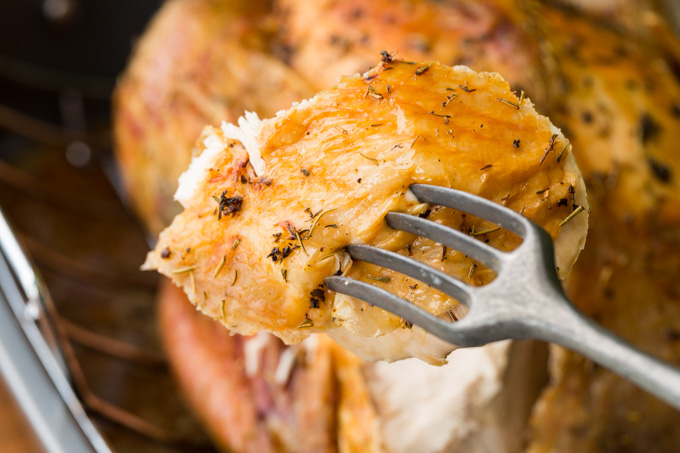 Pro tip: before you start, make a schedule! Add up the amount of time you'll need for thawing, brining, drying, and roasting, then count the days and hours backward from your meal time to determine when you need to start prepping the turkey.
---
1. Thaw the turkey completely.
It takes at least 1 day per 4 pounds of turkey to thaw a frozen whole turkey in the refrigerator, so be sure to plan enough time to complete the thawing process before brining.
2. Make and cool the brine solution.
The Fire & Flavor Turkey Perfect Herb Brine Kit brine mix is pre-measured for you; all you have to do is add it to the pot with your liquid brine solution ingredients. You'll warm and stir the brine solution to make sure all the ingredients that are supposed to dissolve—sugar and salt, for example—fully dissolve. Cool the brine solution to room temperature.
3. Add the thawed turkey and all the brine ingredients to the brine bag.
Place the brine bag inside the roasting pan for support. Then place the turkey, breast side down, into the bag. Finally, add the brine solution and any other brine ingredients to the bag. Remove excess air from the bag and seal it tightly.
4. Brine for 1 hour per pound of turkey.
It only takes 1 hour of brining per pound of turkey to fully brine a thawed turkey. Set your timer accordingly. If a turkey brines for too long, it will get too salty. Optimally, a turkey should be brined in the refrigerator to maintain a steady and safe temperature of 40°F, but brining can be done in an ice-filled cooler if necessary.
5. Dry the brined turkey.
Once the brining process is complete, pat the turkey dry inside and out. You don't need to rinse the brined turkey unless you're planning to use the drippings as an ingredient in other recipes, such as gravy or stuffing. (Rinsing removes excess salt that wouldn't taste good in your gravy.) To produce the crispiest turkey skin, allow the turkey to dry for 24 hours in the refrigerator after brining.
6. Prepare to roast the brined turkey.
Once the thawing, brining, and drying process is complete, place the turkey in a rack in a roasting pan breast side up. Brush with plenty of melted butter or olive oil and cook it according to your favorite turkey recipe, or for about 20 minutes per pound at 325°F for an unstuffed turkey (until the breast reaches 165°F). When it's done, remove it from the oven and let it rest for 30 minutes before carving.
---
Now that you know how to brine a turkey, shop for Fire & Flavor Turkey Perfect Kits and make turkey brining a snap for every occasion!
Like innovative cooking methods? You'll love these great recipes!