This white chocolate brownies recipe shop has been compensated by Collective Bias, Inc. and its advertiser. All opinions are mine alone. #MoreMomentsWithExcedrin #CollectiveBias
Delicious white chocolate brownies with a wonderful fudgy texture and perfect flavor.  Easy to make with just a few ingredients!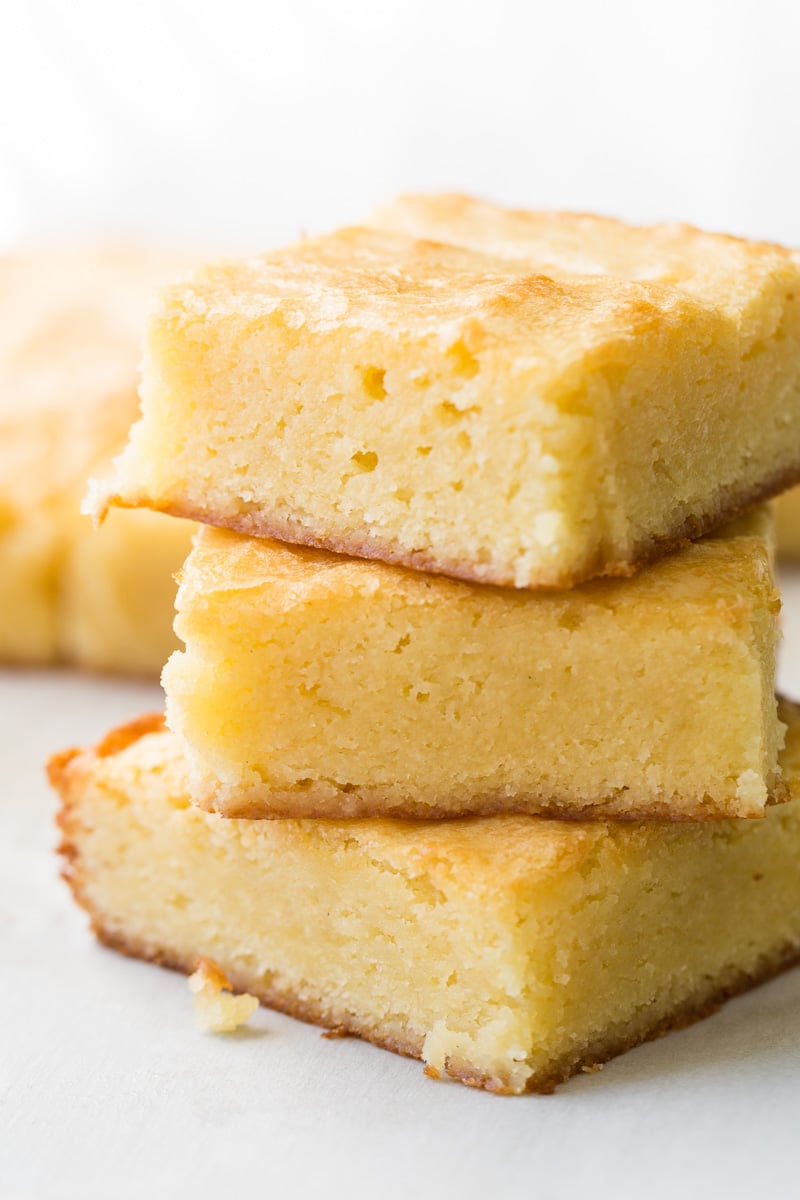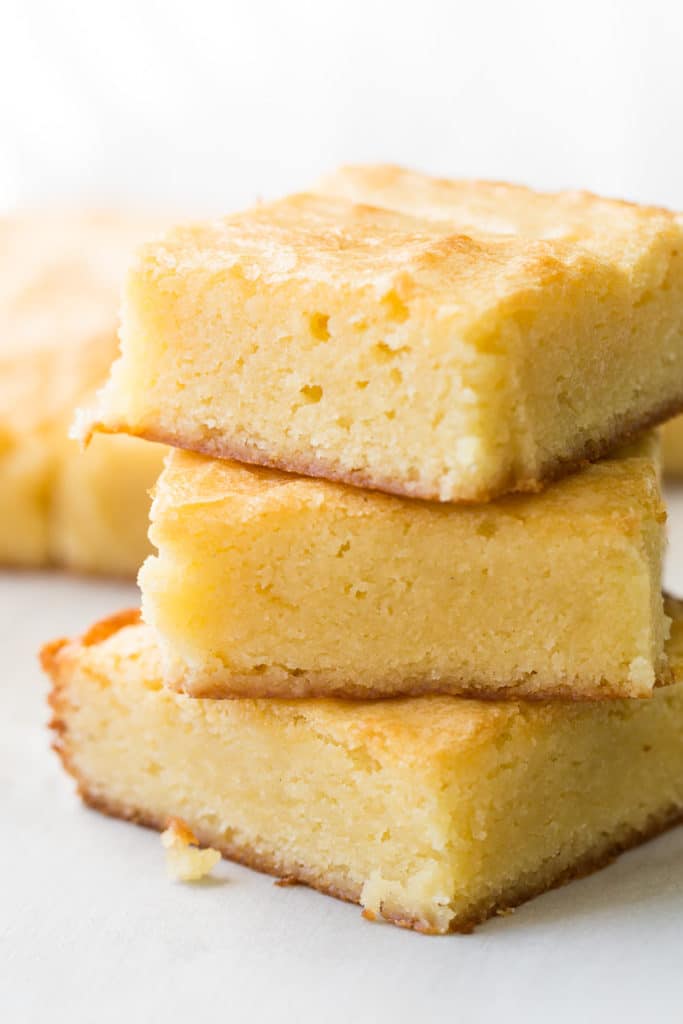 Incredible White Chocolate Brownies
When I first started thinking about making a recipe for white chocolate brownies, I was hesitant because I wasn't the world's biggest white chocolate fan.  However, a bite of real white chocolate made me realize that the weird, fake white chocolate I'd tasted in the past had given me an erroneous impression of white chocolate in general.
So I bit the bullet and began researching recipes, because I really wanted to make absolutely perfect white chocolate brownies that would exhibit just how wonderful white chocolate could be.  I decided that I would save this recipe to prepare as a treat for one of those rare moments that I get to have the house all to myself.
Finally the day came to make the final, perfect version of the recipe.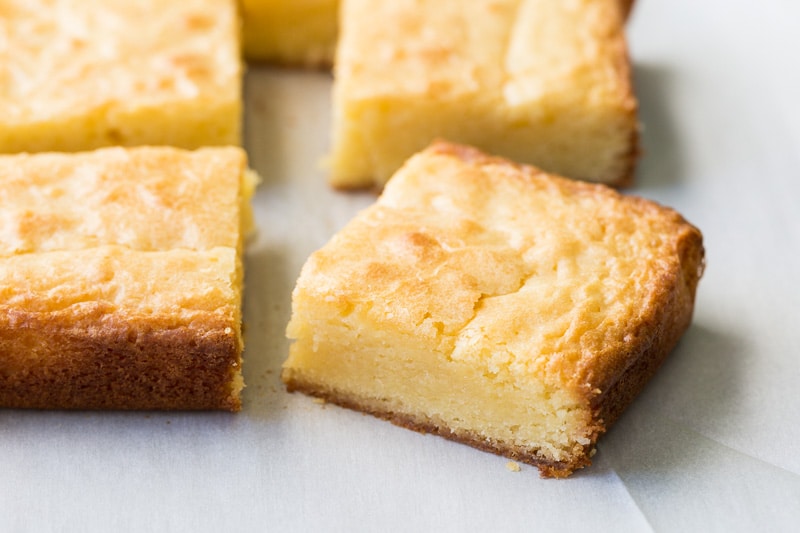 I had my recipe ready to go.  I had my ingredients all lined up on the counter.  I had the house all to myself.
Suddenly, an unmistakable tension started in my shoulders and proceeded to wind right up the back of my neck.  There I was, ready to spoil myself with a pan of white chocolate brownies and a blissful round of television, when the telltale signs of an oncoming headache crept inexorably into my awareness.
Darn it!  How was I supposed to make my special white chocolate brownies while in the throes of a headache?
Never fear, dear reader.  Luckily, I had some Excedrin® Extra Strength on hand for fast headache relief.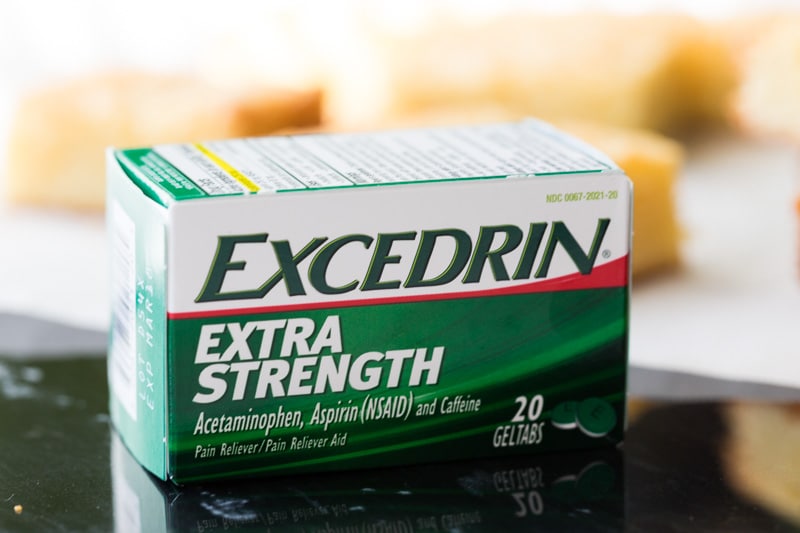 I keep Excedrin® Extra Strength (for everyday headaches) in our medicine cabinet, along with Excedrin® Tension Headache, for those times when I don't want a headache to ruin the moment.  Excedrin® Tension Headache provides aspirin-free pain relief, while Excedrin® Extra Strength can deliver relief in just 15 minutes.
Excedrin® products provide a solution for multiple headache types (be sure to use as directed).  Since Excedrin® Extra Strength works quickly, I read the package directions and took a dose to wipe out my headache quickly.  The brownies were calling!
Sure enough, within just a few minutes, I was feeling a lot better.  I happily cracked open my packages of white chocolate and began preparing the brownies.  By the time they had finished baking, I was free of pain and ready to enjoy my time off.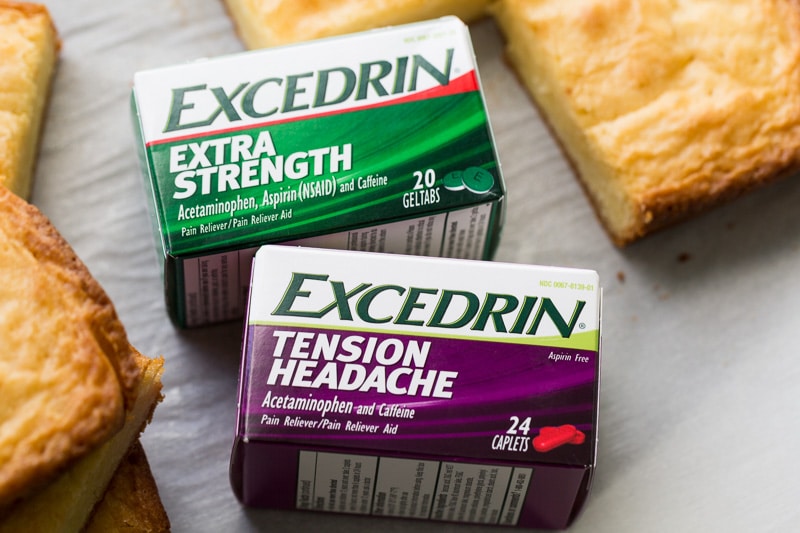 Want to make sure that all your memorable moments are headache free?  You can pick these products up in the pain relief aisle at Walmart.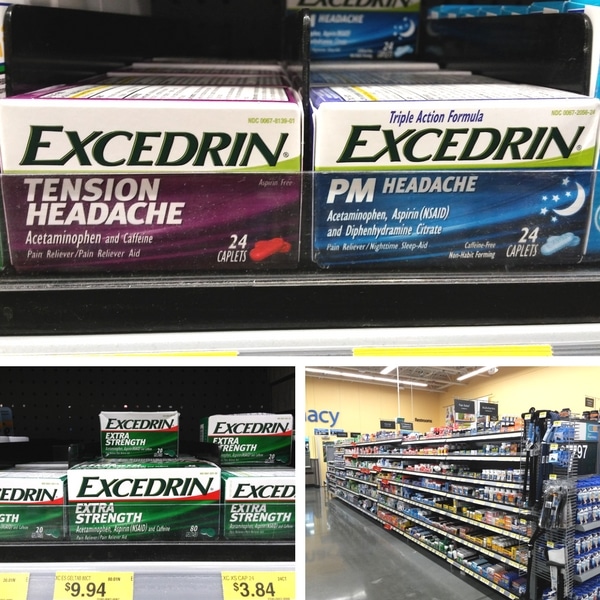 Once you make these white chocolate brownies, you'll be amazed at both the texture and the flavor.  They are supremely chewy around the edges, yet perfectly fudgy and moist on the inside.  The flavor is extraordinary, like the best pound cake you've ever had, if it were somehow magically transformed into a brownie.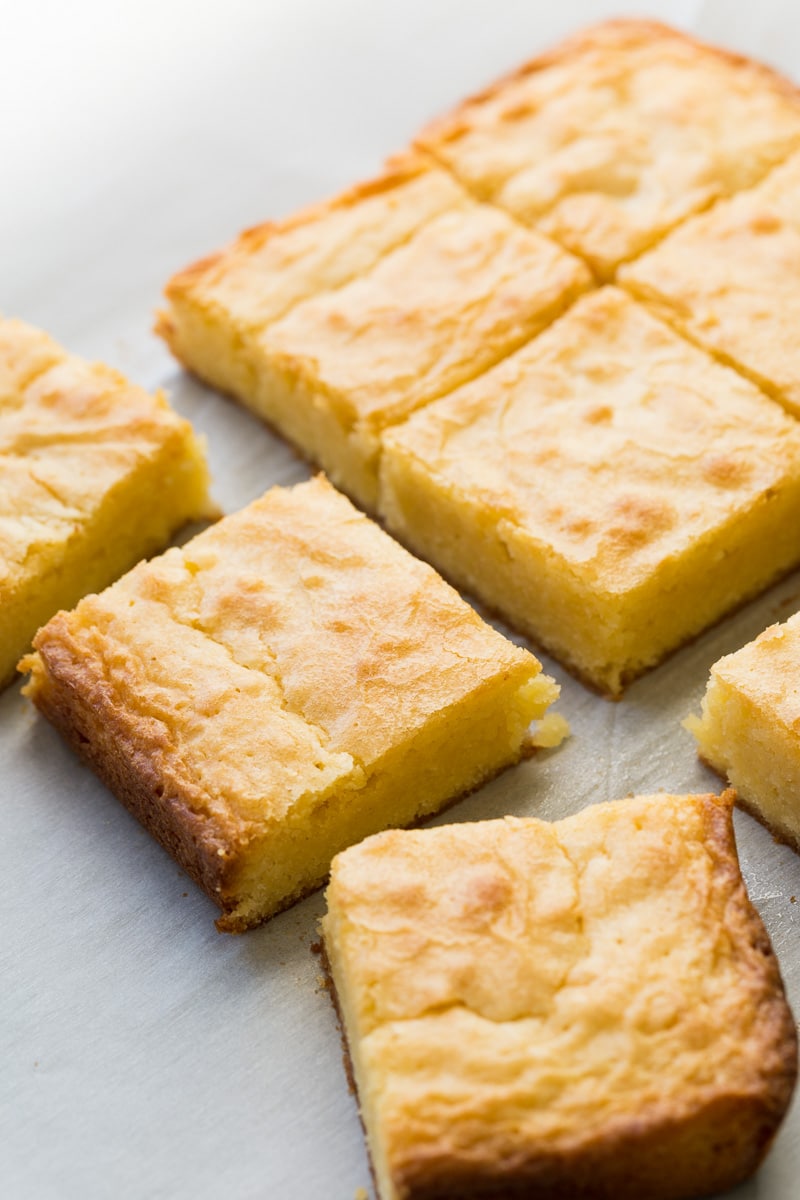 This is one of my favorite recipes I've created so far.  I hope you enjoy a white chocolate brownie moment soon, just like I did!
Tips for Making Perfect White Chocolate Brownies
Make sure you buy real white chocolate!  Real white chocolate is made with sugar, cocoa butter, dry milk and milk fat, and real vanilla.  If you see oil or fake vanilla (vanillin) in the ingredients list instead of cocoa butter, run.
To tell when brownies are done, insert a toothpick in the middle.  If it comes out goopy, they're not done.  If it comes out with moist crumbs attached, they're done.  If it comes out absolutely clean, they're overdone.  Aim for moist crumbs.  Start checking these at 25 minutes.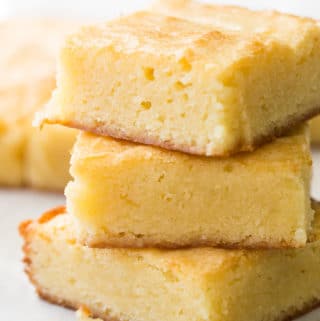 Incredible White Chocolate Brownies
These easy and delicious white chocolate brownies will amaze you! You'll love the perfectly chewy edges and fudgy middle!
Ingredients
8

oz

white chocolate

(made with cocoa butter not vegetable oils)

6

TB

unsalted butter

1/2

cup

of sugar

1/4

tsp

salt

2

tsp

Grand Marnier

optional

2

eggs

1

cup

all purpose flour
Instructions
Preheat the oven to 350 F. For easy cleanup, line your 8 inch square pan with parchment paper or foil.

Put the sugar and salt in a large mixing bowl and set aside.

Chop the chocolate into small pieces and cut up the butter. Place both in a microwaveable bowl. Microwave at 50% power for one minute, or until the butter has melted (it may take 2 to 3 minutes total, but check after each minute). Once the butter has melted, remove the bowl from the microwave and stir gently until the white chocolate has melted completely and the mixture is smooth.

Add the butter and chocolate mixture to the large mixing bowl with the sugar and salt. Stir until combined. Add the eggs and the optional Grand Marnier and stir until combined.

Sprinkle the flour over the batter and stir together until just combined. Pour the batter into the prepared pan.

Bake at 350 for 25 to 30 minutes or until a toothpick inserted in the middle comes out with moist crumbs but no wet batter on it.
Recipe Notes
Grand Marnier is optional, but even the tiny bit of it adds a very subtle sophistication to the flavor.  You can also substitute the same amount of rum.
Nutrition Facts
Incredible White Chocolate Brownies
Amount Per Serving (71 g)
Calories 313
Calories from Fat 152
% Daily Value*
Fat 16.9g26%
Cholesterol 62mg21%
Sodium 244mg11%
Potassium 102mg3%
Carbohydrates 36.7g12%
Protein 4.2g8%
Vitamin A 300IU6%
Calcium 60mg6%
Iron 0.9mg5%
* Percent Daily Values are based on a 2000 calorie diet.
Trust Excedrin® for fast headache relief.  Follow Excedrin® on Facebook, Twitter, and Instagram.