This moist cornbread recipe is a sponsored post for SheSpeaks/Walmart.  All opinions are my own.
My favorite moist cornbread recipe is made from scratch and oh-so-easy!  You'll love the lightly sweet flavor and the soft, moist texture.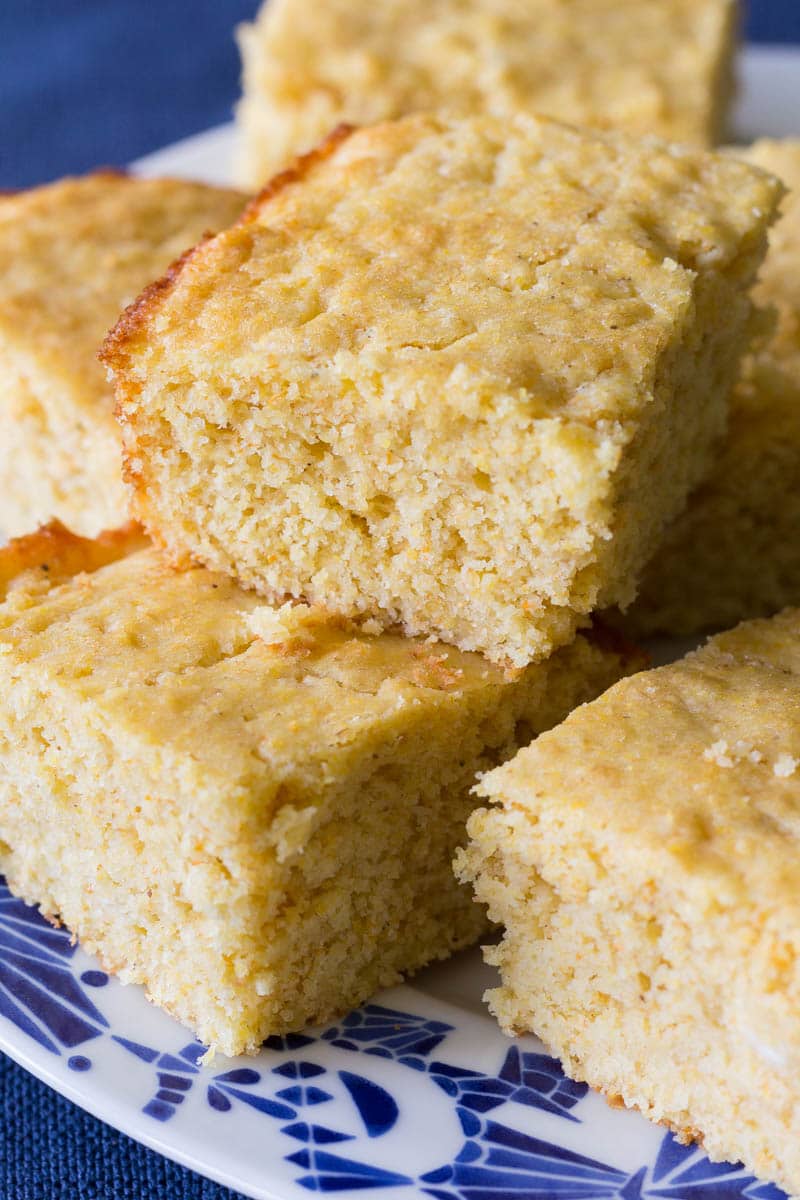 Moist Cornbread Recipe
Cornbread is a comfort food par excellence.  I've been enjoying it in various forms since I was a child.  There's iron skillet cornbread, corn muffins, cornbread with corn, sweet cornbread, and not-sweet cornbread.
In a future article, I'll be coming back to iron skillet cornbread, but for today, I'm going to focus on the type that's soft and moist.  It's a little closer to the sweet side of the cornbread spectrum, but it's not so sweet that you would mistake it for dessert.
This moist cornbread recipe incorporates the taste of sweet and of salt, with the perfect edge of buttermilk flavor to keep things really interesting.  Since it has equal amounts of cornmeal and flour, it's got a nice solidity and crunch from the cornmeal, too.
It's been a feature at our table many a time.  Made in a square pan and plentiful enough for company, this moist cornbread recipe is perfect for pairing with Southern food, chili, stew, and more.
For me, it works just as well right out of the pan with a pat of soft butter.  Pure heaven!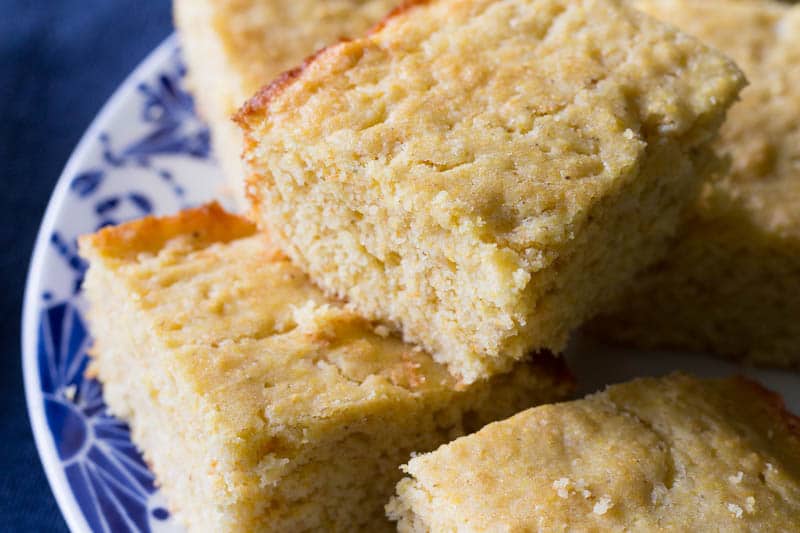 If you've been following my kitchen adventures, you may have noticed that I'm prone to winging it in the kitchen. I find that a pinch of this and a pinch of that makes for the best recipes.  This approach, however, has its occasional drawbacks.
For one thing, "winging it" sometimes means that I forget to pick up necessary things at the store, like paper towels or dishsoap.  Then I make a big mess in the kitchen, reach for the paper towels, and… oops!  There's none left.
Thankfully, I've discovered a smart way to "Avoid the Oops" moment where you reach for something essential, only to realize that it's all gone.
I've been stocking up on bulky, frequently used items at www.avoidtheoops.com.  I load up my online cart with enough essentials to last for weeks and get free shipping to boot!  With my last online shopping run, I stocked up on laundry detergent, paper towels, toilet paper, batteries, toothpaste, and more.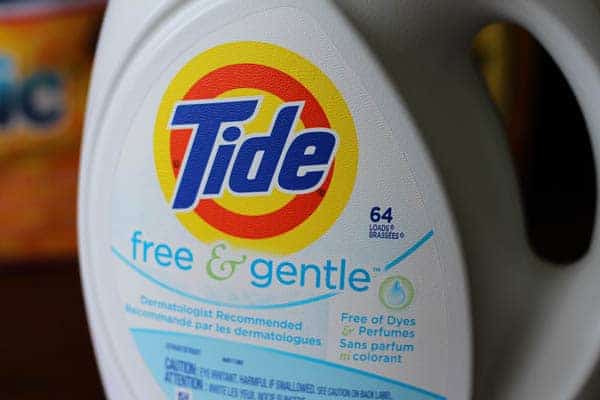 You can avoid an "oops" moment by stocking up ahead of time.  I find that keeping a large supply of paper towels is especially handy.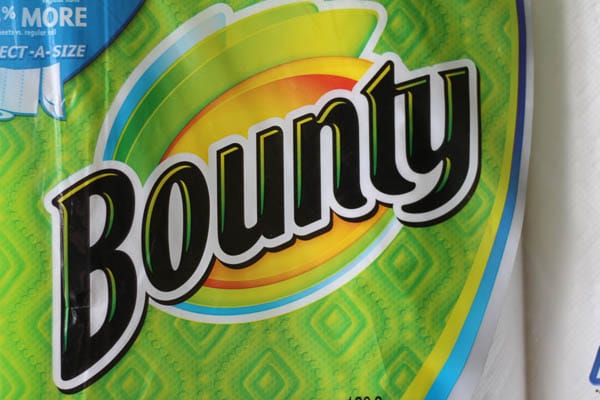 I may be messy when I'm cooking, but I'm a stickler for wiping up the counters afterward.  And since this moist cornbread recipe involves lots of splashy ingredients like melted butter, beaten eggs, and buttermilk, I was quick to wipe it all up with my paper towels before it dried.
Tips for Making Moist Cornbread
Measure carefully.  Too much flour or cornmeal will cause your cornbread to be drier.
Don't overbake.  Ovens vary, so always check your cornbread about 5 minutes early to make sure it hasn't already finished cooking.
If you can, let the cornbread cool a bit before you slice it.  That will give some of the moisture time to condense back into the cornbread rather than waft away as steam when the cornbread is sliced.
Once the cornbread is completely cool, store it airtight to keep it moist.
If you don't have buttermilk, you can make a buttermilk substitute by adding a tablespoon of vinegar to a 1 cup measure, then filling to the 1 cup mark with milk and letting it sit for a minute or two.  However, if you can manage to get your hands on some real buttermilk, it's totally worth it!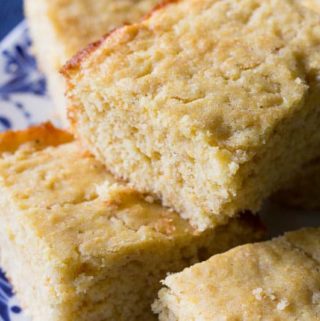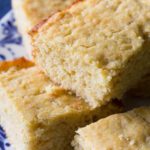 Moist Cornbread Recipe Made From Scratch
My favorite moist cornbread recipe is made from scratch and oh-so-easy! You'll love the lightly sweet flavor and the pillowy soft and moist texture.
Ingredients
1/2

cup

unsalted butter

plus a little more for greasing the pan

1

cup

all purpose flour

1

cup

cornmeal

1/4

cup

granulated sugar

1/2

teaspoon

sea salt

1 1/2

teaspoons

baking powder

1/2

teaspoon

baking soda

1

cup

buttermilk

2

large eggs
Instructions
Preheat the oven to 425 F. Lightly butter an 8 inch square pan and set aside. Melt the 1/2 cup of unsalted butter (do not overheat), and set aside to cool slightly.

In a large mixing bowl, combine the flour, cornmeal, sugar, salt, baking powder, and baking soda. Whisk thoroughly to combine. Make a well in the center of the dry ingredients.

In another bowl, lightly beat the eggs with the buttermilk. Pour the egg/buttermilk mixture into the well in the dry ingredients, then drizzle the melted butter in as well.

Gently fold the mixture together until everything is moist, but do not over mix. Scrape the batter evenly into the prepared pan and very lightly smooth the top (it will still be a little uneven, but will smooth out completely when baked).

Bake for about 15 to 20 minutes, or until a toothpick inserted in the middle comes out clean. Serve slightly warm.
Nutrition Facts
Moist Cornbread Recipe Made From Scratch
Amount Per Serving
Calories 261
Calories from Fat 117
% Daily Value*
Fat 13g20%
Cholesterol 66mg22%
Sodium 234mg10%
Potassium 188mg5%
Carbohydrates 30g10%
Protein 5g10%
Vitamin A 410IU8%
Calcium 70mg7%
Iron 1.4mg8%
* Percent Daily Values are based on a 2000 calorie diet.
Have you had an "oops" moment?  Share it with me in the comments!
Don't forget to stock up on all of your P & G essentials at www.avoidtheoops.com!