This old fashioned bread pudding shop has been compensated by Collective Bias, Inc. and its advertiser. All opinions are mine alone. #HugtheMess #cbias #CollectiveBias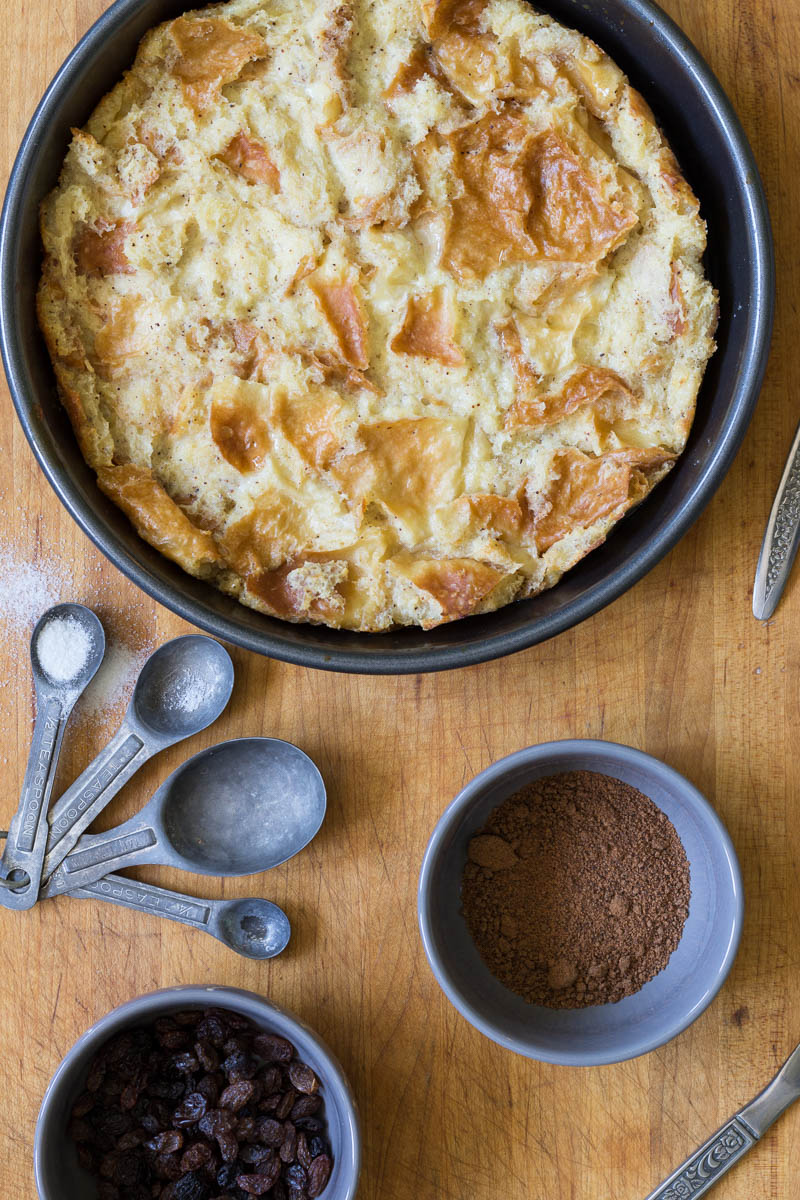 Old Fashioned Bread Pudding
One of my favorite recipes to make with my kids is bread pudding.  They love to measure and pour and stir, and when they get to scoop up the soaked pieces of bread, they get giddy over the fun of making a big mess.
Of course, it helps to know ahead of time that you've got some excellent supplies to clean up that mess!  That's why I'm using Huggies Wipes from Walmart to make cleanup a snap.
For today's bread pudding project with the kids, I wanted a simple, unadorned bread pudding recipe.  A short list of ingredients, easy instructions, and amazing results.
I have several bread pudding recipes, but I decided to do a little reading and recipe testing to figure out the very best old fashioned bread pudding recipe.
Recipe Notes: What Makes a Bread Pudding Old Fashioned
First, I had to tackle the meaning of "old fashioned."  What makes a bread pudding old fashioned?
I learned a lot from articles about the history of bread pudding.  This article talks about the origin of bread pudding in the 11th and 12th centuries.
You can also learn about the British version, called bread and butter pudding, from Wikipedia.  Or check out this list of international variations on bread pudding.  You'll also enjoy seeing this 18th century recipe for sippet pudding, which is historic American version of bread pudding.
There are several qualifications that make a bread pudding old fashioned.
There should be some butter involved, but the finished pudding shouldn't be greasy.
There should be an option that explains how to add raisins if you want them.
Usually, old fashioned recipes for bread pudding call for stale bread.
Most older recipes do not call for a water bath (also known as bain marie), a slightly trickier step that involves placing the pan of bread pudding in a second pan of water that has been preheated in the oven.  A water bath cooks the bread pudding more gently and helps prevent the eggs from curdling from the heat.  There is a trick to go around this, so keep reading.
Nutmeg is essential.  Cinnamon and vanilla are optional.
I tested several recipes that claimed to be old-fashioned.  One ended up being too greasy (too much butter).  One curdled (too long cooking time).  So I made notes and adjusted my techniques and ingredients to come up with today's recipe.
It's a very old fashioned bread pudding, with the classic flavor and texture you would expect, and none of the drawbacks of other recipes.
Plus, this bread pudding recipe has a handy oven temperature trick that you can use for any bread pudding without a water bath to prevent curdling.  Starting with a high temperature brings the pudding quickly up in temperature, then lowering the oven temperature keeps it from overcooking.  This trick speeds up cooking time and prevents curdling.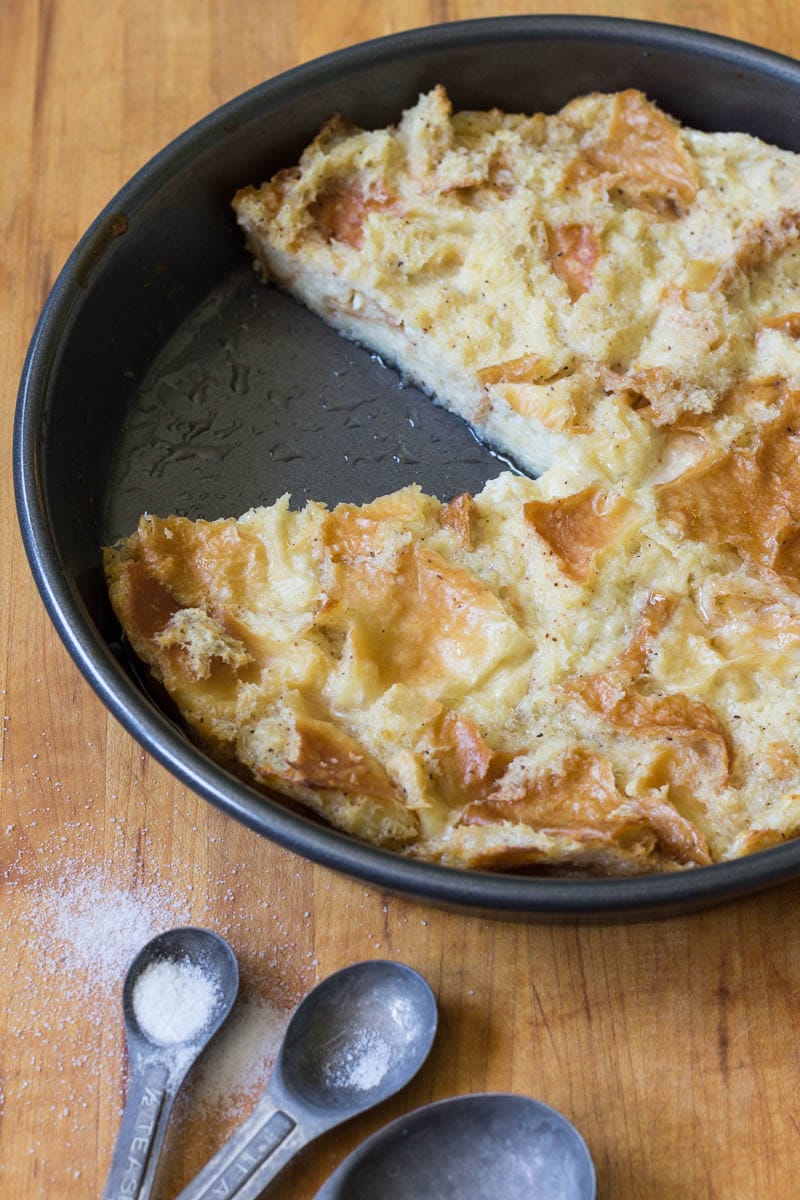 To demonstrate this recipe tutorial, I set up on my kitchen table.
Our kitchen table is a vintage table from the 1940s that we found secondhand a few years ago.  My mother and I carted it home from several hours away, and it's been a treasured piece ever since.  In a big splurge, my husband and I ordered replica vintage chairs to match it.
When I cook with my kids, they gather round our table by kneeling on the chairs so they can reach the ingredients and the mixing bowl.  Of course, things get messy fast as the ingredients fly and the mixing bowl is jostled!
Our special table and our enthusiastically stirring little ones make me think ahead about how to keep everything and everyone clean.
That's why I like to keep something handy for cleaning that's gentle but thorough.  As a parent of two, I learned years ago that baby wipes are excellent for cleaning up around the house.
Whether my kids get a little custard on their hands, or whether the table gets a little custard bath, Huggies Wipes make it easy to clean up.
I used two different kinds of Huggies Wipes that I picked up in the personal care aisle at Walmart.  Huggies One & Done are perfect for tougher messes, like those splashes of custard that land on the table.  Huggies Simply Clean are well suited for wiping off any sticky stuff that gets on your hands, or on your little ones' hands.
I had my Huggies wipes standing at the ready before we even got started.  Place them near your preparation area, whether it's the kitchen table or the kitchen counter, when you start cooking with your children.  Then you'll be completely prepared!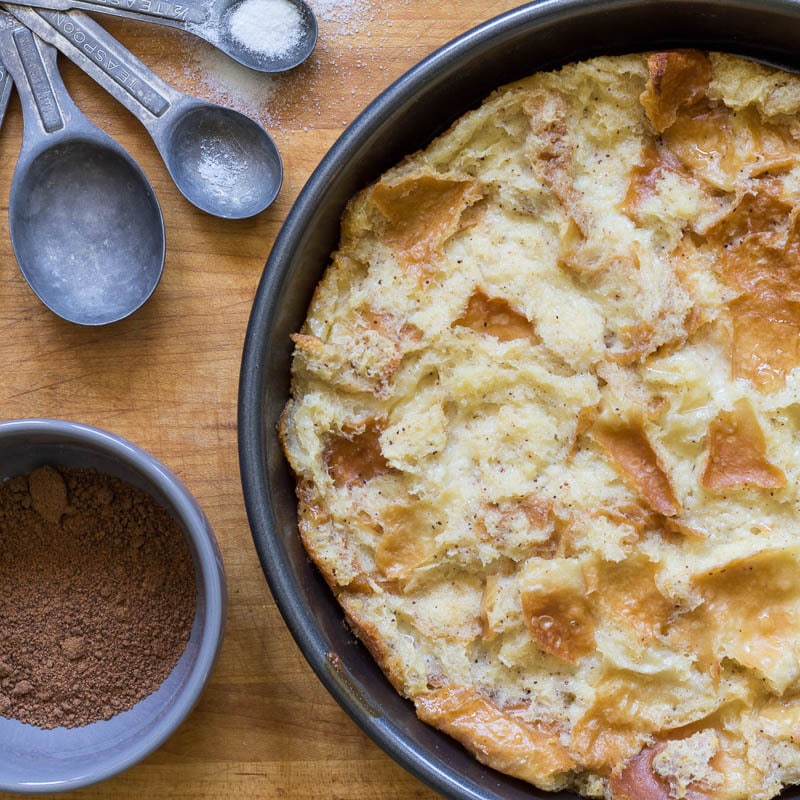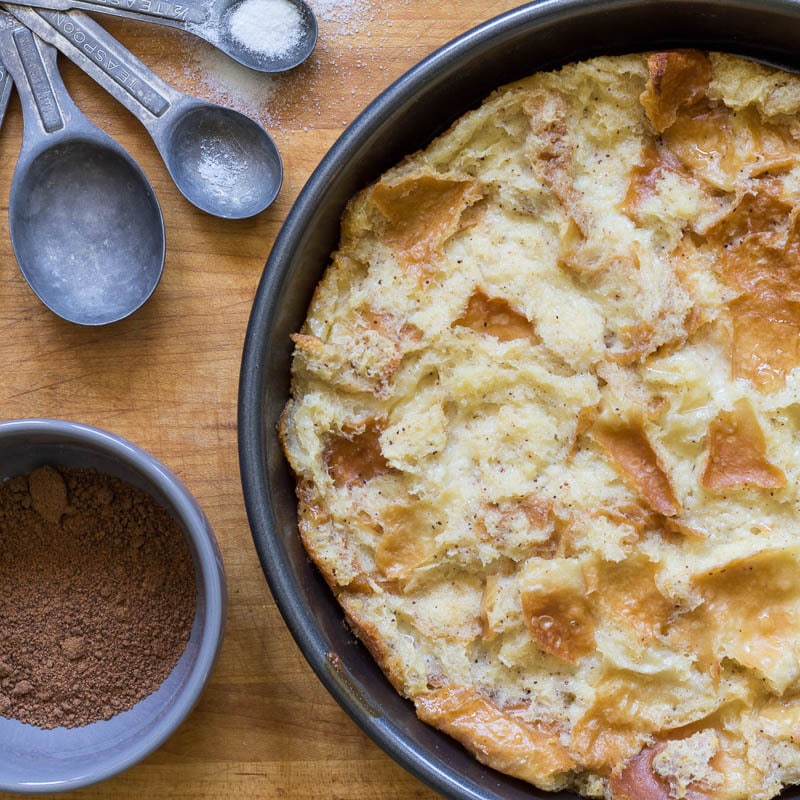 Old Fashioned Bread Pudding
Old fashioned bread pudding is made with just a few simple ingredients. This recipe is foolproof because of the handy oven temperature trick!
Ingredients
2

tablespoons

unsalted butter

6

cups

bread chunks

(you can use stale or fresh but stale is more old fashioned)

2

cups

milk

1

teaspoon

vanilla extract

1/2

cup

granulated sugar

2

tablespoons

granulated sugar

1/4

teaspoon

salt

1/2

teaspoon

nutmeg

1/2

teaspoon

cinnamon

4

eggs
Instructions
Preheat the oven to 400 F. Put the butter in a 9 inch cake pan or pie plate, and place the pan in the oven for a couple of minutes to melt the butter.

Remove the pan and swirl the butter evenly over the bottom of the pan.

Sprinkle 2 tablespoons of granulated sugar in the bottom of the pan. Set aside.

In a large mixing bowl, combine the milk, sugar, salt, nutmeg, cinnamon,vanilla, eggs. Whisk briefly until just combined.

Add the bread chunks to the mixing bowl. If you are using raisins, add them now as well.

Stir until well saturated with liquid. Use your fingers to massage the mixture and break up any large chunks.

Gently place the soaked bread chunks in the pan, on top of the butter/sugar mixture. Fill in any gaps in the bread and gently press down on the top to make it even. Pour any remaining liquid evenly over the top.

Place the pan in the oven. Bake for 15 minutes at 400 F, then turn the oven down to 300 F and bake another 15 minutes. The bread pudding is done when the temperature in the middle reaches 175 F, or when the center jiggles but does not slosh.

Remove from oven and cool on a rack for 30 minutes. Serve slightly warm, or let cool to room temperature, then refrigerate. Also tastes wonderful chilled.
Recipe Notes
For a British flavor, add the zest of one orange, and use 1/2 cup sultanas (golden raisins) instead of regular raisins.
Nutrition Facts
Old Fashioned Bread Pudding
Amount Per Serving
Calories 298
Calories from Fat 72
% Daily Value*
Fat 8g12%
Cholesterol 72mg24%
Sodium 302mg13%
Potassium 278mg8%
Carbohydrates 48g16%
Protein 7g14%
Vitamin A 325IU7%
Vitamin C 0.7mg1%
Calcium 142mg14%
Iron 1.5mg8%
* Percent Daily Values are based on a 2000 calorie diet.
 Try my Upside Down Apple Bread Pudding for a real treat!