What is the secret that makes Chick-fil-A lemonade taste unique? Find out!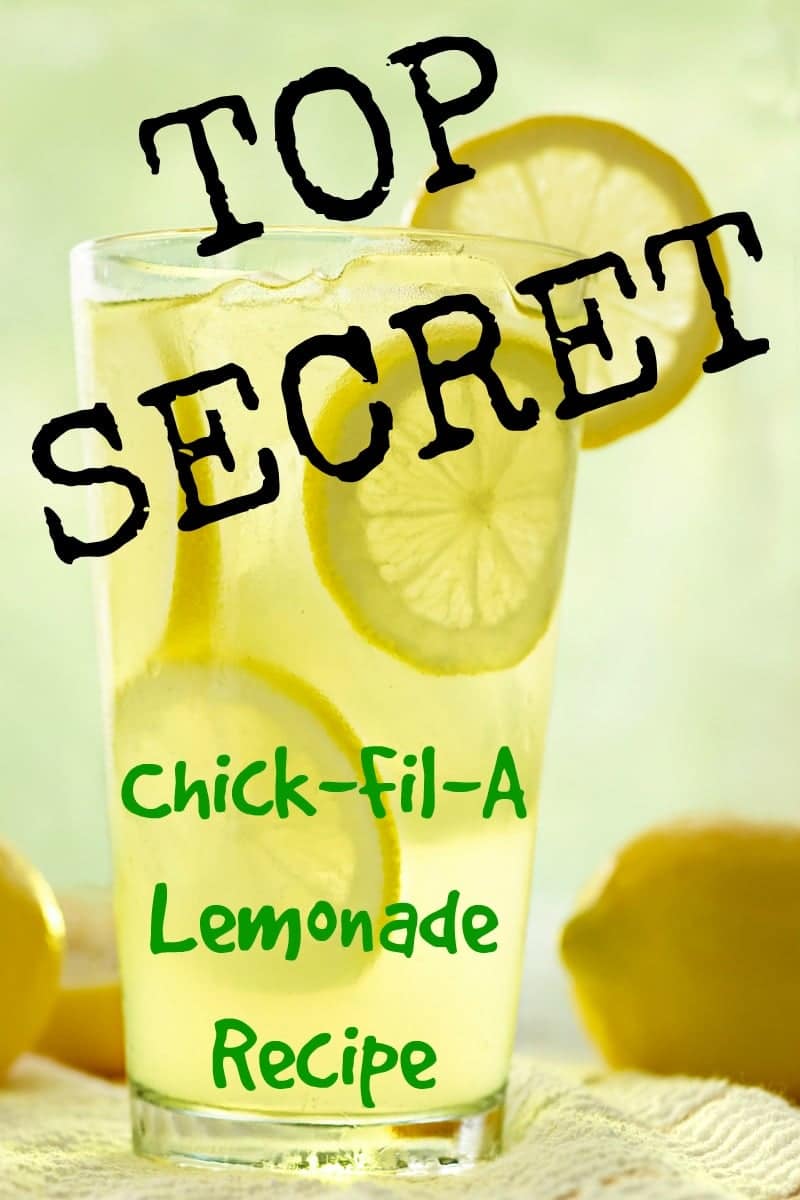 The Real Secret of Chick-fil-A Lemonade
Lemonade and I have a long history.
When I was a kid, weekend trips to the flea market were pretty much standard. It was (and is) a large affair, sprawling over quite a few acres of ground, seemingly impossible to navigate, and punctuated by stands of local farmers.
Over the general din and the occasional calls of "Get your strawberries, fresh from Plaaaaant City!", there was one sound to which my ear was perfectly attuned.
It was the clank of the commercial citrus press and the thud of a squeezed lemon hitting the trash bin. This happy noise signaled the immediate proximity of fresh-squeezed lemonade.
Always priced just a little more than you'd think it would be, this lemonade was screamingly fresh and contained plenty of grains of undissolved sugar on the bottom because each glass was squeezed and shaken to order.
Flea market lemonade became the standard by which I judged all other lemonades.
As an adult, I haven't visited flea markets as much. I satisfy a lemonade craving by grabbing a few lemons from the store or picking up a Chick-fil-A lemonade while I'm out and about.
I'd never used a particular recipe for lemonade before, but after one of those Chick-fil-A lemonade stops, I decided to look up Chick-fil-A lemonade recipes to see if I could duplicate the taste at home.
Chick-fil-A lemonade has a unique taste and is (in my experience) consistent in flavor from restaurant to restaurant. I was very curious to know what gives this lemonade its signature taste.
Is It the Sunkist Lemons?
In my internet search, all roads seemed to lead back to one recipe by Stockpiling Moms. The author obtained the recipe while visiting the Chick-fil-A corporate offices. According to the article, Chick-fil-A only uses Sunkist brand lemons, which include the Eureka and Lisbon lemon varieties.
A close look at Inside Chick-fil-A: When Life Hands You Lemons confirmed that Chick-fil-A does indeed use Sunkist lemons.
Could this account for the unique taste of Chick-fil-A lemonade? I'll be taste testing lemonade to find out, so keep reading.
Is It the Pure Cane Sugar?
The "Inside Chick-fil-A" article also stated that Chick-fil-a uses pure cane sugar, which is important to know. Cane sugar and beet sugar perform a bit differently in cooking applications.
To replicate this lemonade properly, you'll want to check your sugar container to see that it says "Pure Cane Sugar."
Is It the Water?
Since the lemonade is made from only three ingredients (fresh Sunkist lemon juice, cane sugar, and water), I was immediately curious to know more about the water. Is it tap water or filtered water?
I called my local Chick-fil-A and had a chat with the manager on duty. He explained that each restaurant has two taps in the back area: a tap for regular water, and a tap for filtered water. The lemonade is always made with filtered water.
Therefore, I'd recommend that you use filtered water as well. I filter mine with a pitcher.
Is it the Juicer?
Chick-fil-A published a video on their YouTube channel showing how their lemonade is made. This revealed which type of commercial juicer is used!
Want to own one? I've tracked it down for you. The Sunkist Commerical Juicer may cost you a bit, but you'll be one step closer to the authentic Chick-fil-A lemonade taste.
https://www.youtube.com/watch?v=k8oWiqg-xL4
The Chick-fil-A Lemonade Recipe Test
I made a couple of batches of lemonade to see if I could determine a difference in taste between using Sunkist lemons and using generic lemons.
I used pure cane sugar and filtered water in both batches, and I also used the same juicer for both batches. I don't have a commercial juicer, so I just had to make do with my manual juicer.
Test #1: Lemonade Made with Generic Lemons
The unbranded lemons I purchased from the grocery store were smaller and had thinner skins than the Sunkist lemons. Because they were smaller, it took more lemons to make the same amount of juice.
The flavor was perfectly good, but the lemonade had a slightly thinner mouthfeel and a touch more sourness than standard Chick-fil-A lemonade.
Test #2: Lemonade Made with Sunkist Lemons
The Sunkist lemons were larger, with bright yellow rinds and thick skins. When I juiced the Sunkist lemons, there was so much pulp that I had to repeatedly clear away the pulp from the juicer in order to continue juicing the lemons.
The resulting flavor was recognizably the same as the lemonade from Chick-fil-A. It was more rounded, floral, and less acidic tasting.
The Real Secret of Chick-Fil-A Lemonade, Revealed!
The secret to lemonade that tastes like it came from Chick-fil-A is to use Sunkist lemons, pure cane sugar, and filtered water. Sunkist lemons really do have a distinctive taste that make a noticeable difference in the flavor.
I have a suspicion that a Sunkist Commerical Juicer would make this lemonade recipe absolutely perfect. I have a hunch that there are some extra flavor notes in Chick-fil-A's lemonade that come from the pressure of the juicing mechanism on the lemon rind.
Someday, when I'm extraordinarily rich, I'll buy one and let you know for sure. Until then, if you have a heavy duty electric juicer, I'd love for you to try this out and let me know how it worked for you.
Without further ado, here is the lemonade recipe for you to enjoy. While we're at it, I highly recommend adding the following favorite recipes to your menu to go with your glass of lemonade. And if you love to save money by making stuff at home, here's my copycat Planet Smoothie PBJ recipe, too.
The Chick-fil-A Lemonade Recipe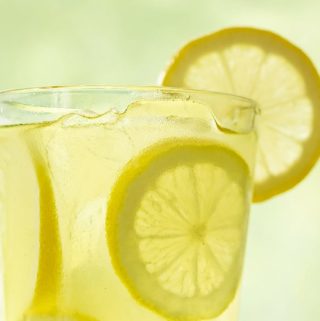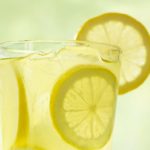 The Real Secret of Chick-fil-A Lemonade
What is the secret that makes Chick-fil-A lemonade taste unique? Is it the lemons, the type of sugar, the water, or the juicer? Get the recipe!
Ingredients
1 1/2

cups

lemon juice from freshly squeezed Sunkist lemons

1

cup

pure cane sugar

5 1/3

cups

filtered water
Instructions
Add the lemon juice to a large pitcher.

Add the sugar and whisk until dissolved.

Add the water and whisk again. Refrigerate until chilled and serve over ice.
Recipe Notes
Sunkist lemons are essential to replicating the flavor of Chick-fil-A lemonade. Check your granulated sugar bag to make sure that it says "Pure Cane Sugar," and use filtered tap water for the best results.
Nutrition Facts
The Real Secret of Chick-fil-A Lemonade
Amount Per Serving
Calories 129
% Daily Value*
Sodium 11mg0%
Carbohydrates 33g11%
Calcium 7mg1%
* Percent Daily Values are based on a 2000 calorie diet.
Did you know? This Arnold Palmer, or Lemonade Iced Tea recipe is based on the Chick-fil-A lemonade!