Red Lobster Crabfest is a seasonal event at Red Lobster, with special new menu items and several varieties of crab including snow, king, and Dungeness crab.
This shop has been compensated by Collective Bias, Inc. and its advertiser.  All opinions are mine alone.  The following content is intended for readers who are 21 or older.  #CrabfestSummer #Crabfest #CollectiveBias
Red Lobster Crabfest: Get Your Crab On
Last week, we went to our friendly neighborhood Red Lobster in Sanford, FL, to try out some of the new Red Lobster Crabfest dishes.
This year, there are five varieties of wild-caught crab to choose from: North American Snow Crab, Southern King Crab, Dungeness Crab, Alaska King Crab, and Blue Crab.
With five brand new crab entrees and four classic crab entrees, there's an option for every member of the party.
Our server, Amber, was very helpful.  She explained the Crabfest dishes and answered all of our questions in a friendly and knowledgeable manner.
I studied the menu like the Rosetta Stone before finally choosing the NEW! Southern King Crab Leg Dinner with a side of asparagus and a baked potato (my choice of two side dishes).
My husband selected the Ultimate Feast® of North American snow crab legs, Maine lobster tail, garlic shrimp scampi and Walt's Favorite Shrimp, served with rice and a baked potato (his choice of side dish).
We began with a refreshing NEW! Crabfest® Cooler, a tropical blend of Malibu®, Midori, Sour Mix and pineapple with a Blue Curacao Float, served in collectible Coastal Crab glassware.  Collectible glassware is just plain fun.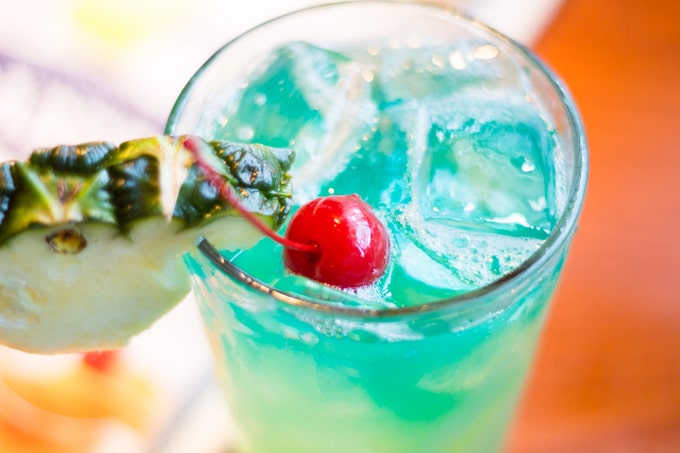 While we waited for our feast of crab, we also enjoyed our salads and talked about how our menu choices had traveled from the sea all the way to our table.
Red Lobster has partnered with Discovery Channel's Deadliest Catch crabbing expert Wild Bill, a sea captain of the Summer Bay, to showcase the sea-to-table story of Red Lobster Crabfest crabs.  You can watch Wild Bill navigate the waters of the Bering Sea, work with experts to inspect the crab caught on the docks, and join a Red Lobster chef in the kitchen to learn how they expertly prepare the Crabfest dishes.
Our dinner selections arrived in a tidal wave of seafood goodness.  The Ultimate Feast® lived up to its name.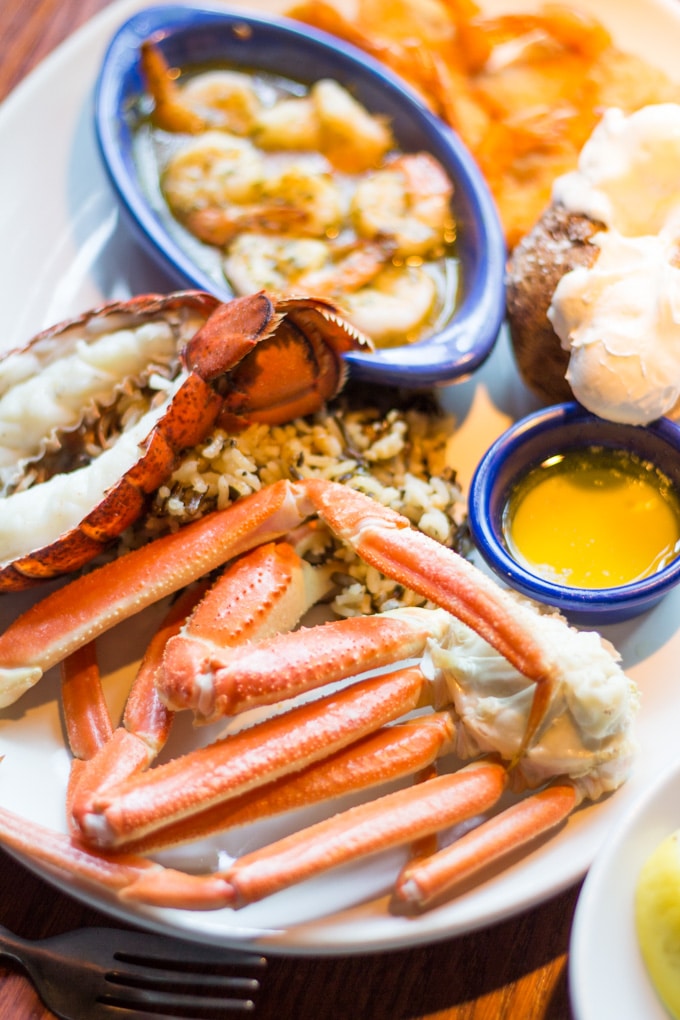 My NEW! Southern King Crab Leg Dinner was piled high with sweet, meaty king crab, and complemented by well-seasoned asparagus and a salt crusted baked potato.
We thoroughly enjoyed our Crabfest visit and look forward to returning.  The ultimate celebration of everything crab only lasts a limited time, so visit Red Lobster Crabfest soon—and check out the sea-to-table journey of Red Lobster's Alaskan crab.
Follow Red Lobster on Facebook, Twitter, and Instagram for updates.