What is shade grown coffee?  Shade grown coffee is better for the environment and for the flavor of the coffee.  Read on to find out why, and enter the sweepstakes below to win the Arbor Day Gift Coffee Package (ARV $93.95)!
Sponsored by Arbor Day Coffee.
a Rafflecopter giveaway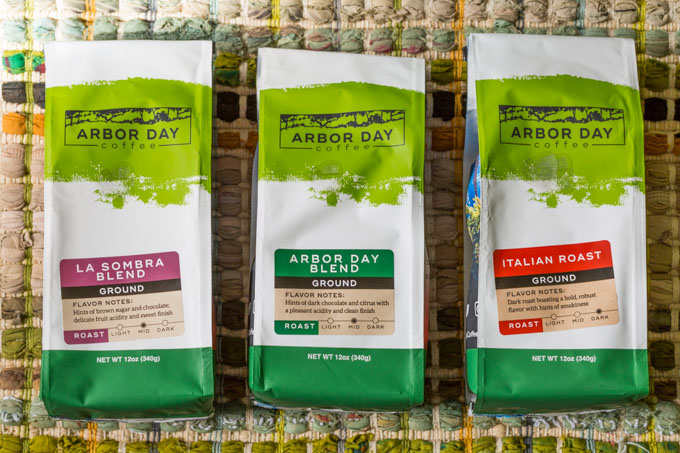 What Is Shade Grown Coffee?
Shade grown coffee is coffee that's grown in the shade of the rain forest, rather than clear-cutting the rain forest to grow the coffee in the direct sun.  One of my favorite shade grown coffee brands is Arbor Day Coffee, which is produced with rain forest-friendly coffee production practices.  (Use my limited time coupon code RECIPE2018 to save 10% on your purchase!)
Shade Grown Coffee Vs Sun Grown Coffee
In the past, when farmers were paid the same amount per pound for coffee beans regardless of the quality of the bean, they clear-cut the rain forest to make it easier and cheaper to grow coffee plants.  The coffee grown directly in the sun was planted at a higher density, leading to greater yields but lower quality beans.
Shade grown coffee, as opposed to sun grown coffee, is planted at a lower density around existing trees that provide a canopy of shade.
Why Does Shade Grown Coffee Taste Better?
The shade, the better nutrients in the environment, and the lower density of coffee plants creates the ideal environment for the coffee to develop its fullest flavor.   Arbor Day Coffee is typically shade grown at altitudes of 1200 meters and higher.  Higher elevation means less available oxygen for the beans, which means that beans grow more slowly and produce a richer, more intense flavor.
The Arbor Day Coffee Club subscription begins with a beautiful coffee mug and a 12 ounce bag of whole bean or ground coffee for just $9.95 (shipping and handling included), and you choose how frequently you'd like subsequent bags to arrive.
Why Is Shade Grown Coffee Better for the Environment?
Shade grown coffee is better for the environment because it preserves the existing trees.  By preserving the existing trees, many plants and animals in the delicate rain forest ecosystem can thrive.  Farmers that work with Arbor Day Coffee benefit by earning a higher wage for producing higher-quality coffee, all while implementing rain forest-friendly farming practices that benefit the environment.  It's a win-win.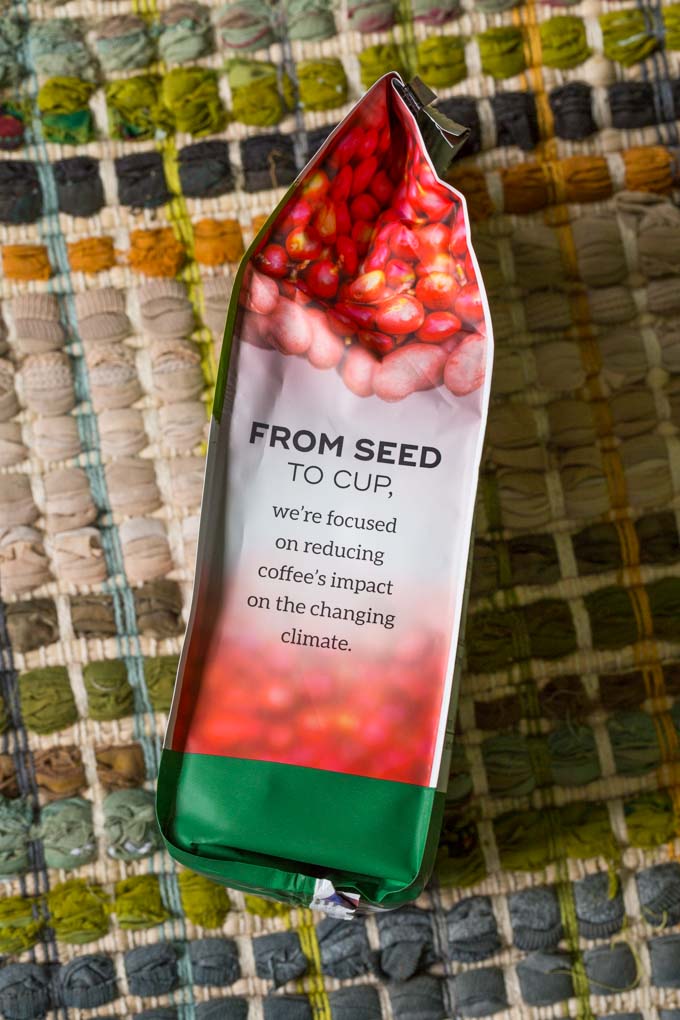 Ready to enjoy better coffee that's better for the environment and tastes great?  You can buy shade grown coffee from Arbor Day Coffee with my limited time coupon code RECIPE2018 to save 10% off your purchase through December 31, 2018.  Shop now and save!
---