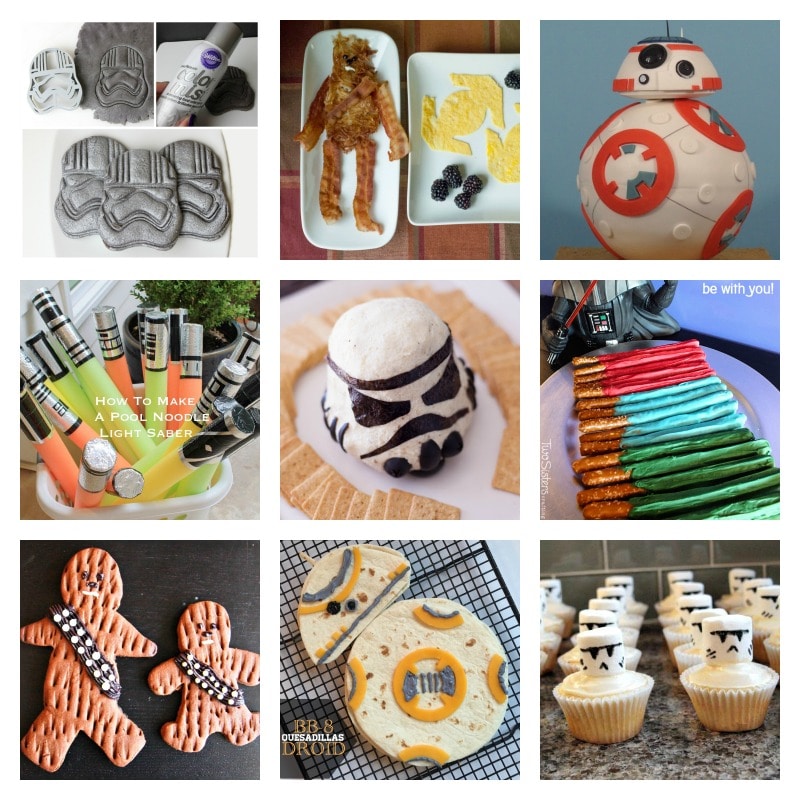 The Ultimate Star Wars Party
Want to throw an amazing Star Wars party? You've come to the right place! As a long time Star Wars fan, I am beyond excited about The Force Awakens. Soon, I'll glued to a movie theater seat, alternately cheering and crying for joy as the theme music swells. Pardon me if I get carried away. But really, who wouldn't? How often do we get a new Star Wars movie, anyway?
While we're waiting with bated breath for The Force Awakens, we can prepare for the Star Wars party of a lifetime. This calls for serious party planning. I've tried very hard to stick with "The Force Awakens" theme, so you won't see any Princess-Leia-With-Buns cupcakes here. OK, you might see a Sarlacc cake, but that's only because… well, it's a flippin' Sarlacc cake, for crying out loud!
Sarlacc Bundt Cake by Yummy Crumble
And don't forget to check out my Pinterest board, Ultimate Star Wars Party, for even more ideas.
I highly recommend making the pool noodle lightsabers for your party. There's really no greater joy in life than giving your closest friends and relations a good beating. It really does clear the air.
Star Wars Lightsaber Pool Noodles by Eleven Gables
And to make up for it, make these Chewbacca hash browns for them and have a nice chat about the movie premiere. Everything tastes better with Star Wars.
Star Wars Breakfast by Carrie Elle
Let's carry on with the goodies, shall we?
BB 8 Quesadillas by Sippy Cup Dad
Lightsaber Pretzels by Two Sisters Crafting
Stormrtrooper Cheese Ball from She Knows
Captain Phasma Cookies by The Nerdist
Wookie Cookies by Nifty Spoon
Storm Trooper Cupcakes from YummyMummyClub.ca
And for advanced bakers and decorators (i.e., not me), we have this pièce de résistance.
BB 8 Droid Cake by Cake Rush Bakery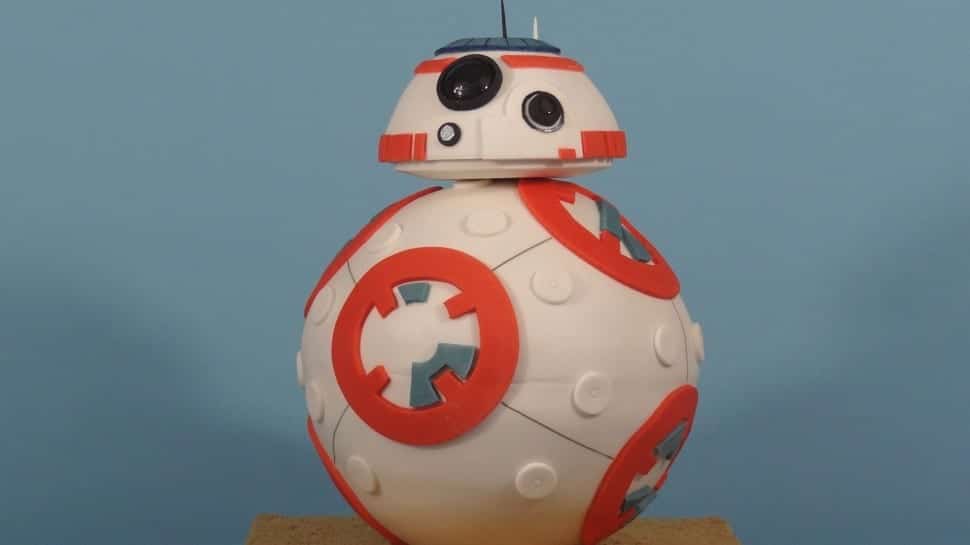 Do you have any big plans for "The Force Awakens" premiere? Are you going to see the midnight showing? I'm hoping to see it as soon as possible after it premieres, and I absolutely won't read any reviews until after I've seen it. There will definitely be some celebrating going on over here! If I were to pick something to make, I think I'd go with the Wookie Cookies and the pool noodle lightsabers. How about you?
Are you planning a Star Wars party for "The Force Awakens"?