This post was sponsored by Victoria Fine Foods.  All opinions are my own.
Victoria Fine Foods: Slow Kettle-Cooked Pasta Sauce
I'll admit, sometimes I get stymied when I'm standing in the pasta sauce aisle of the grocery store.  I'm a compulsive label-reader, so I pick up one jar after another to scan the ingredients.
One contains water and tomato paste.  Another adds a lot of sugar.  A few have ingredients I don't even recognize.  What's a shopper to do?
Take a closer look at this ingredient label.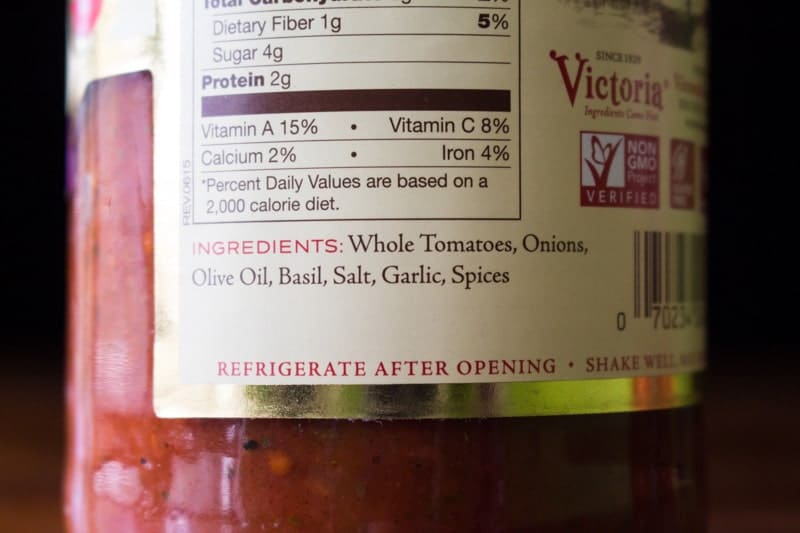 No water.  No sugar.  No preservatives.  There's just a handful of whole, natural ingredients in this tomato sauce.
Isn't that refreshing?  This is the kind of tomato sauce that would definitely go right into my cart, because it's really true what the lid says: "Ingredients Come First."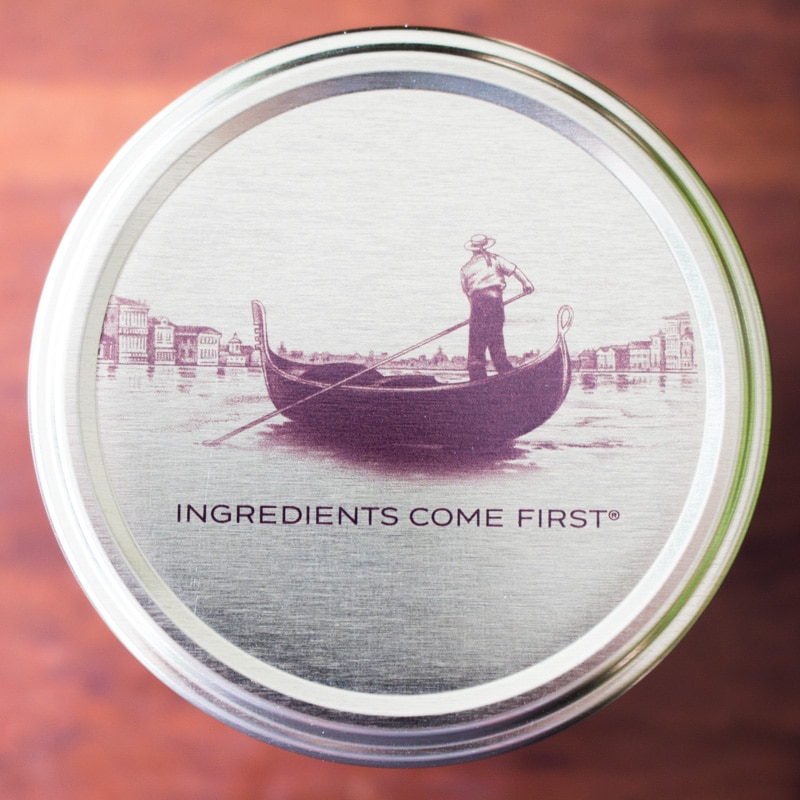 It's also interesting to note that most tomato sauces in the supermarket are "flash cooked" quickly to speed up the process.  Victoria Fine Foods are slowly cooked in large kettles, just like you would do at home, only on a larger scale.
You can pick up two free recipe eBooks on their website, one for Tasty Tips & Tricks, and the other for a Guiltless Gameday.
So what does the sauce taste like?  Well, I tested three of their sauces out on a simple dish of spaghetti garnished with a little fresh Parmesan and some fresh basil shreds.
Tomato Basil – Fresh and bright, this marinara style pasta sauce is just the right consistency for coating pasta.  It bursts with flavor and could be passed off as homemade to your Italian mother-in-law.
Chianti Wine Marinara – Just as good as Tomato Basil, but with a kick of Chianti.  Perfect for lovers of pasta sauce flavored with wine.
Organic Toasted Garlic – Organic ingredients place this pasta sauce on a pedestal.  You'll enjoy the mellow yet rich toasted garlic flavor in this classic marinara pasta sauce.
If you're ready to pick up your own jars, then check out where to buy Victoria Fine Foods pasta sauce near you.
How do you like to use your favorite pasta sauce?