Print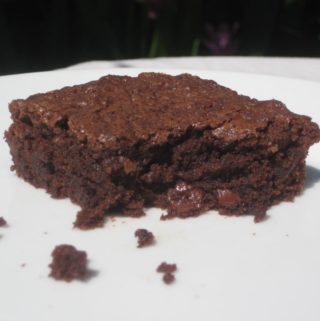 Make Ahead Brownies
A cocoa-based brownie great for making ahead and freezing, or delicious warm right out of the pan.
Preheat oven to 350. Line a 13 by 9 inch pan with parchment paper.

Sift together flour, cocoa, and baking powder in a bowl. Add salt.

In another bowl, combine eggs, sugar, and vanilla and whisk till well creamed, then pour in melted butter in a thin stream, whisking continuously.

Combine the wet and the dry ingredients and stir or whisk to incorporate. Stir in chocolate chips.

Pour batter in prepared pan, smooth out evenly, and bake until just set, 20 to 25 minutes.

Cool, turn out on cutting board, and cut brownies to desired size. Wrap each brownie individually in plastic and store in the freezer.