Print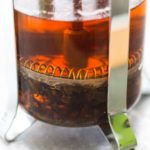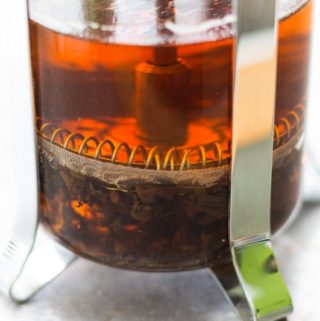 French Press Tea
Make delicious tea in your French press! This simple French press tea recipe will show you how. Works with all kinds of tea!
Measure out your water (6 ounces per serving) and your loose tea (one heaping teaspoon per serving).

Place the tea in the bottom of your French press.

Heat the water in a teapot to a boil, then remove from heat. Pour the hot water over the tea in the French press. Stir once or twice to set the water swirling, then cover the top of the French press but do not push the plunger down into the water.

Steep 3 to 5 minutes (2 to 3 minutes for green tea), then press the plunger gently all the way down.

Serve tea immediately. Don't let it sit in the French press, or it will continue to brew. Enjoy!