Print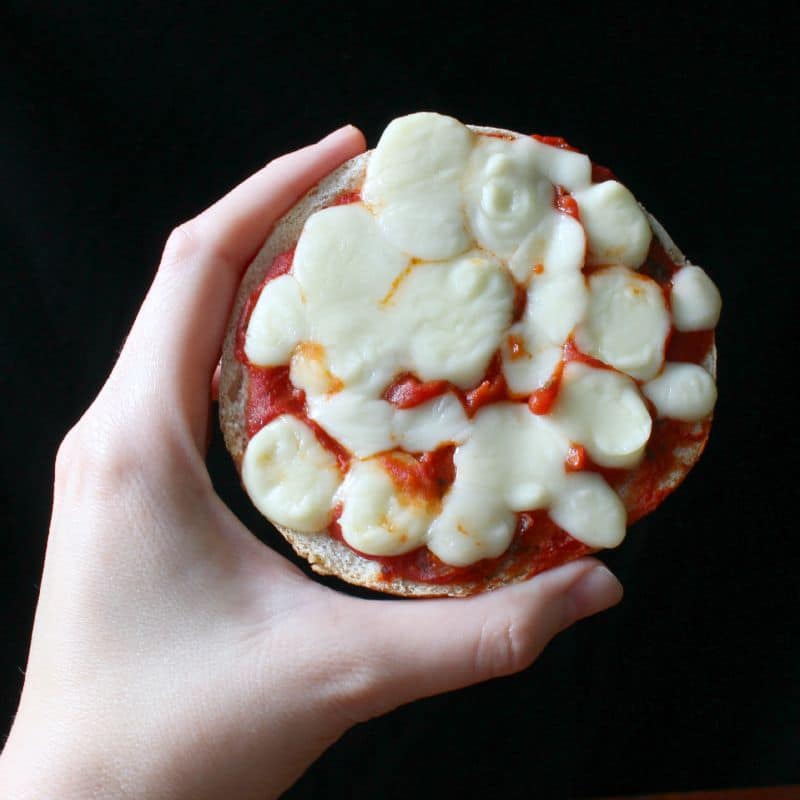 Oven Baked Pizza Bagels
Fresh bagels topped with thick pizza sauce and mozzarella cheese make the perfect pizza bagels for appetizers or snacking.
Place the bagel halves on a cookie sheet. Top each half with about 2 tablespoons of pizza sauce. It should be generous, not thin. Top with cheese, leaving a little sauce showing.

Bake for 10 to 15 minutes, or until cheese is completely melted. If you bake til the longer end of the cooking time, the cheese will brown, but may be a bit drier.

Remove from oven, let cool slightly, then serve immediately.