This soda bread without buttermilk post contains links for affiliate shopping that help support this site.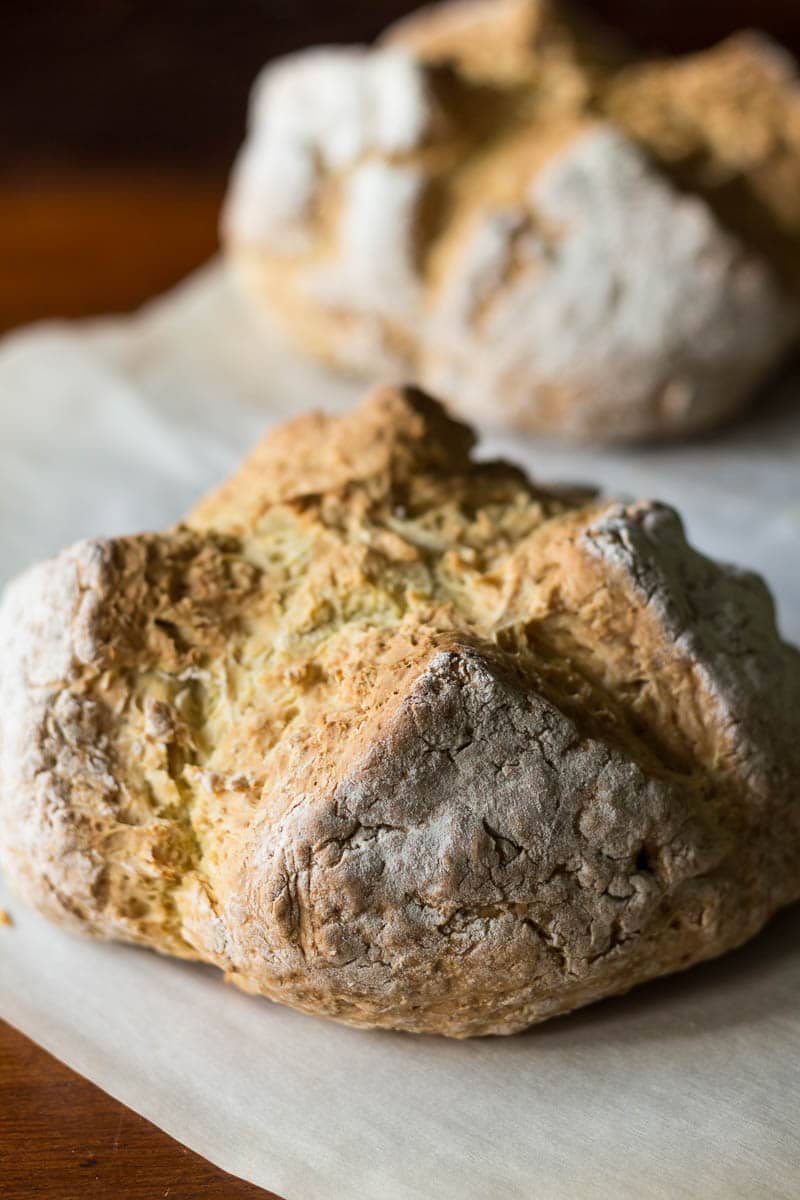 Soda Bread Without Buttermilk
I don't know about you, but kitchen substitutions are practically an art form around here.  Whether it's cocoa powder instead of baking chocolate, oil instead of butter, or flour instead of cornstarch, if it's possible to substitute something, I've probably tried it.
As you can probably guess, once upon a time I wished to make Irish soda bread without buttermilk.  Buttermilk isn't something I typically keep in the fridge, so I had to use a substitution trick with regular milk instead.  You'll get all the details on that in the recipe.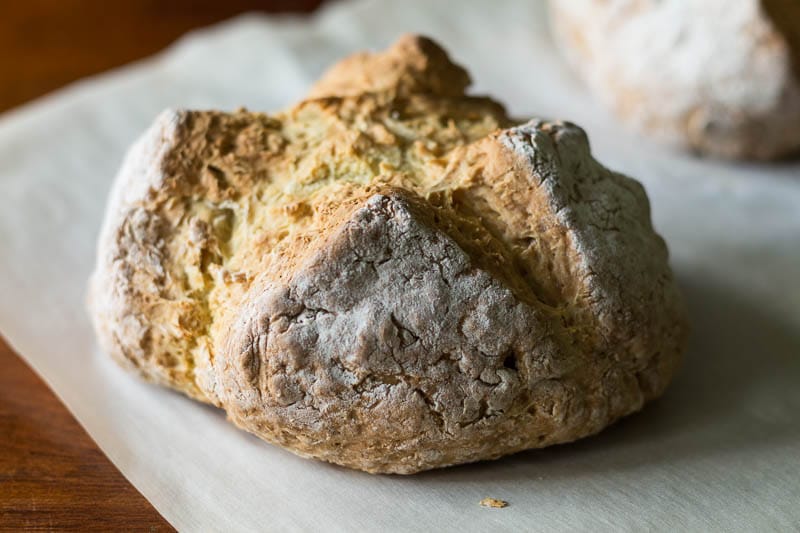 The nice thing about soda bread is that not only does it bake up quickly, it's a versatile bread that can be used at different meals.
I like to serve some to my kids for breakfast, spread thickly with strawberry jam.  Of course, I eat it right alongside them, because I would never pass up a chance to have Irish soda bread.  We toast each other with cups of cold DairyPure brand milk, which is a lovely way to start the day.  DairyPure brand milk comes from your local dairy and is backed by a 5-Point Purity Promise, making it an easy choice when shopping for milk.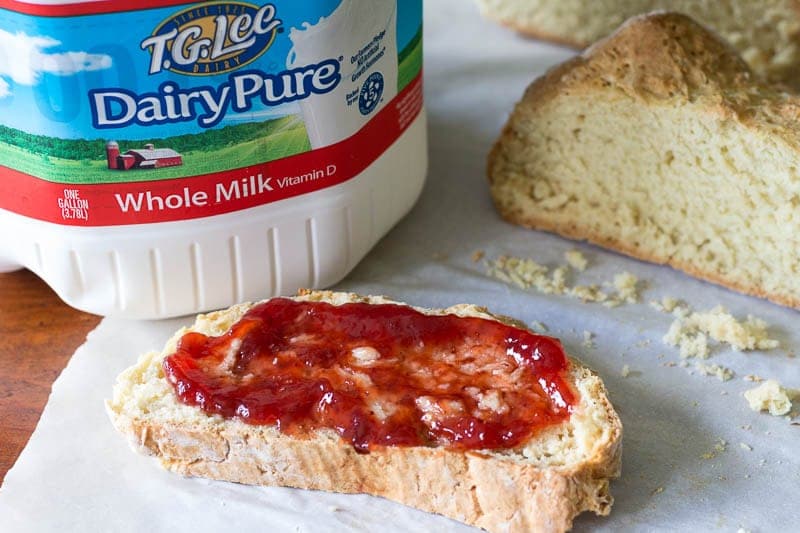 Save your soda bread leftovers for afternoon snack!  You can do what I do, and cut a few pieces to make chocolate peanut butter sandwiches for when they get hungry at the end of the day.  They love it when I serve TruMoo Chocolate Milk with their sandwiches.  The great thing about TruMoo Chocolate Milk is that it's the perfect balance of nutritious and delicious, so they're happy and I'm happy, too.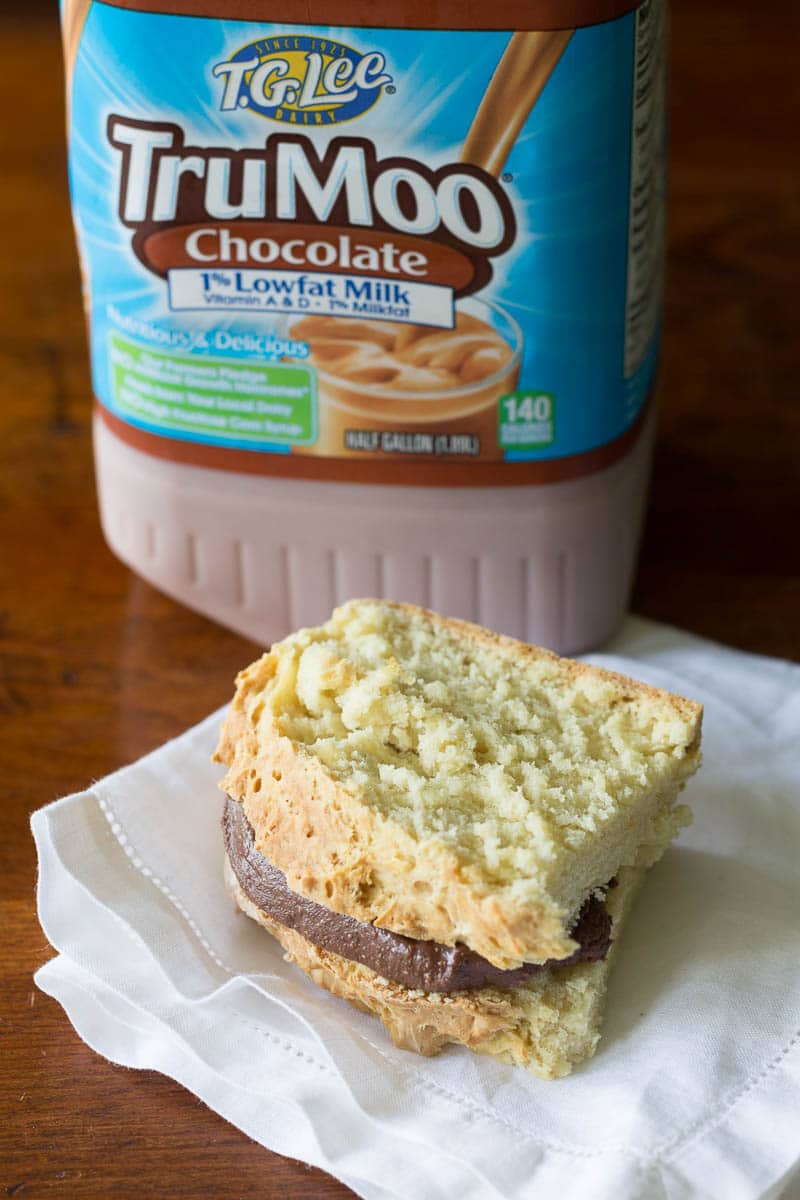 Tips for Making Soda Bread Without Buttermilk
Irish soda bread is best made and eaten the same day.  After cooling completely, store airtight.
I like to make a really deep cross-shaped cut in the loaf.  The expansion not only allow it to cook completely in the middle (the thickest part), but it looks really cool!
For another option, try slathering it with salted butter and a drizzle of warm, raw honey.
I love to bake on a pizza stone!  You can spend a lot of money on a fancy one, but I usually just pick up a bargain baking stone that performs well.  That way, if it cracks—and they all do eventually—it's not a big loss to replace it.  This Wilton ceramic pizza stone is a steal for just $12.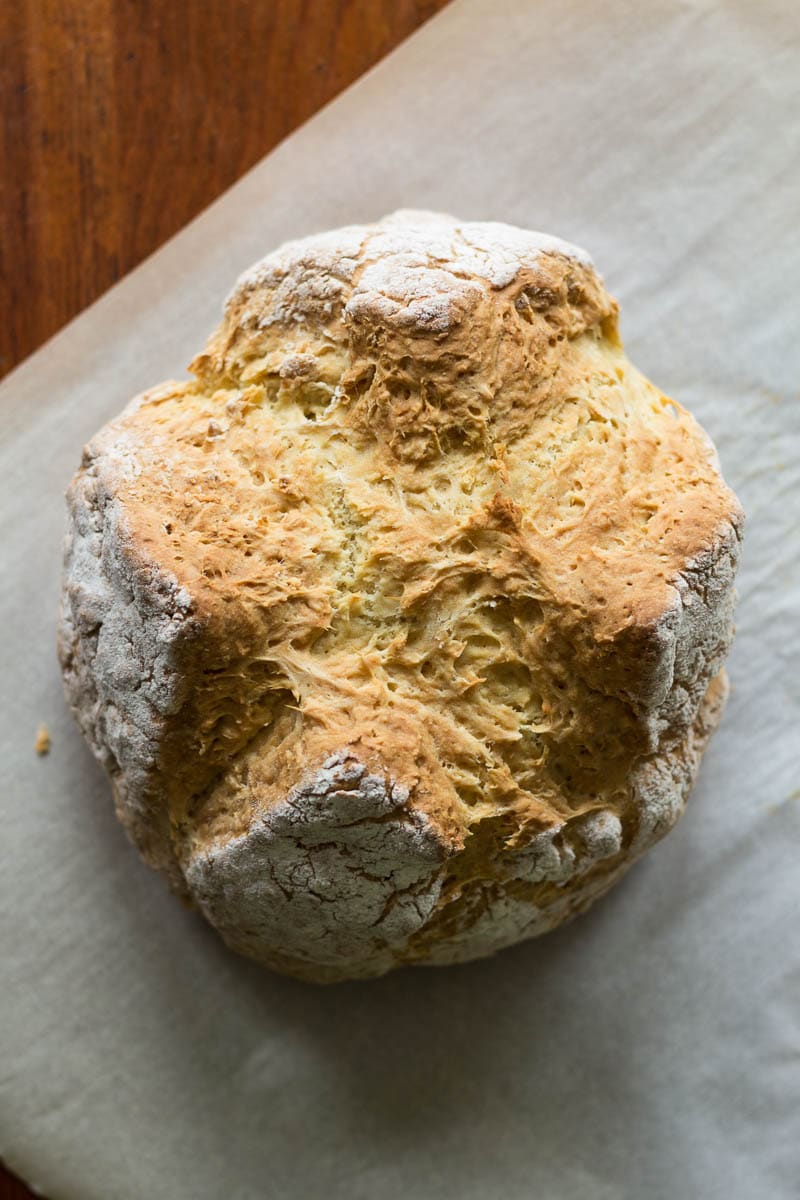 Note: if you need a gluten free soda bread, try this recipe.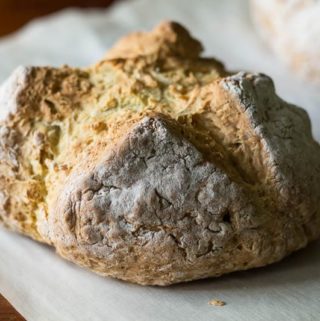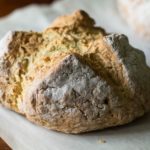 Soda Bread Without Buttermilk
Love soda bread but have no buttermilk? This simple recipe for soda bread without buttermilk is the solution. Easy to make, and tastes absolutely delicious!
Ingredients
2

tablespoons

white vinegar

2

cups

milk

approximately

4 1/4

cups

all purpose flour

1 1/2

teaspoon

baking soda

1

teaspoon

sea salt

1

teaspoon

sugar
Instructions
If you have a baking stone, place it on the center oven rack. Preheat the oven to 400.

Add the vinegar to 2 cup or larger measuring vessel. Add enough milk to equal a total 2 cups of liquid. Let sit for a minute while you prep the dry ingredients.

Combine the flour, baking soda, salt, and sugar in a large mixing bowl. Whisk thoroughly. Make a well in the center and pour in the soured milk. Mix lightly with a fork until the dough comes together.

Lightly flour a surface. Tip the dough onto the floured surface, then flour your hands. Gently knead the dough a couple of times, for about 20 seconds. Use a large, sharp knife to cut the dough in two equal pieces.

Gently shape the pieces into round loaves, flattening slightly on top. Use your knife to cut a deep cross into the top of each loaf.

Place in the oven and bake for about 35 minutes. Let cool on a rack before serving.
Nutrition Facts
Soda Bread Without Buttermilk
Amount Per Serving
Calories 281
Calories from Fat 18
% Daily Value*
Fat 2g3%
Cholesterol 6mg2%
Sodium 523mg23%
Potassium 151mg4%
Carbohydrates 54g18%
Protein 8g16%
Vitamin A 100IU2%
Calcium 79mg8%
Iron 3.1mg17%
* Percent Daily Values are based on a 2000 calorie diet.
I was selected for this opportunity as a member of Clever Girls and the content and opinions expressed here are all my own.