What is muesli? How do you eat it? What's the difference between muesli & granola? Everything you ever wanted to know about muesli (but were afraid to ask).
This article was sponsored by Bob's Red Mill. All opinions are my own.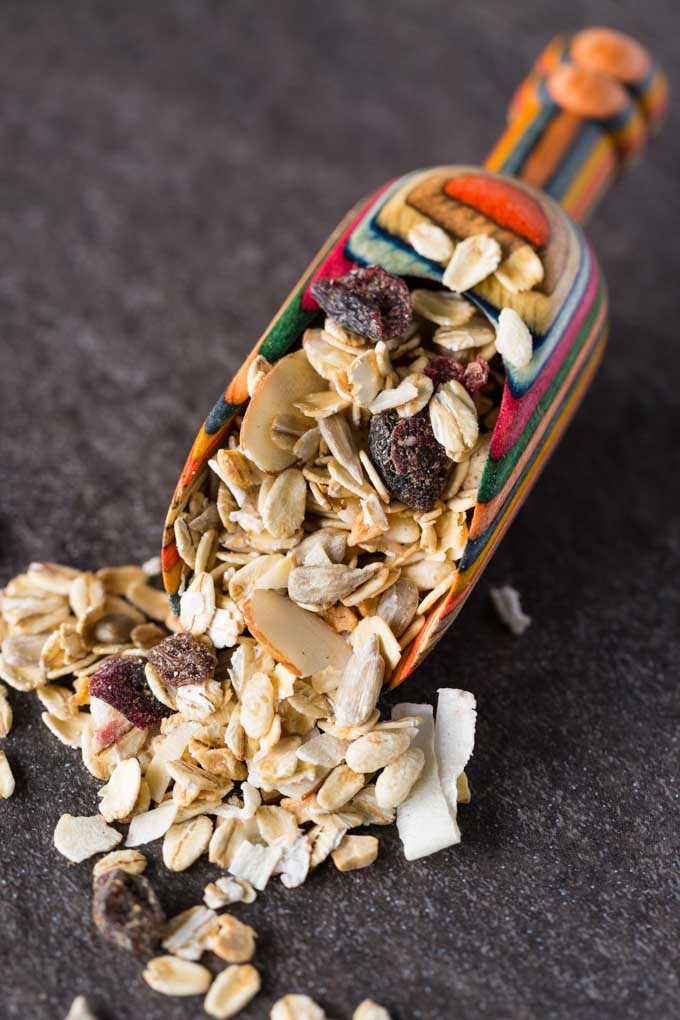 What Is Muesli? How to Eat Muesli the Right Way
---
What is muesli?
Muesli is a traditional European cereal made from a mixture of grains. Fruit, seeds, and dairy (such as milk or yogurt) may be added.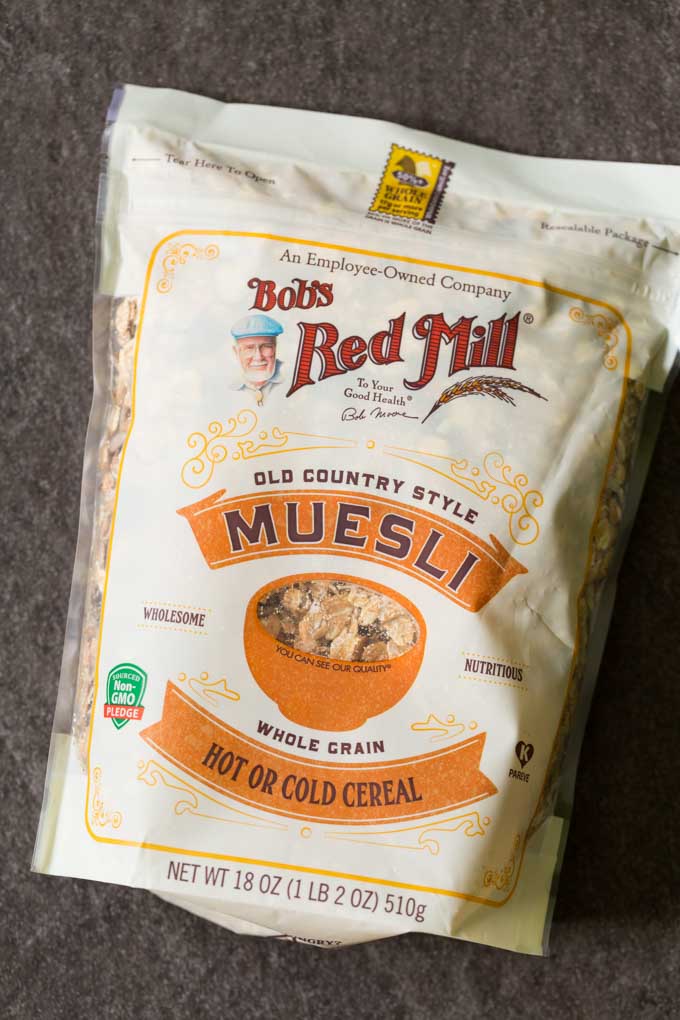 Where does the word muesli come from?
Muesli is the diminutive form of the German word Mues (from the Alemmanic dialect), which means "puree" or "mash-up" (Source: Wikipedia).
Is muesli oats?
Muesli is most often made with oats, often alongside other grains such as wheat. Bob's Red Mill Old Country Style Muesli uses a blend of oats, wheat, barley, rye, and triticale.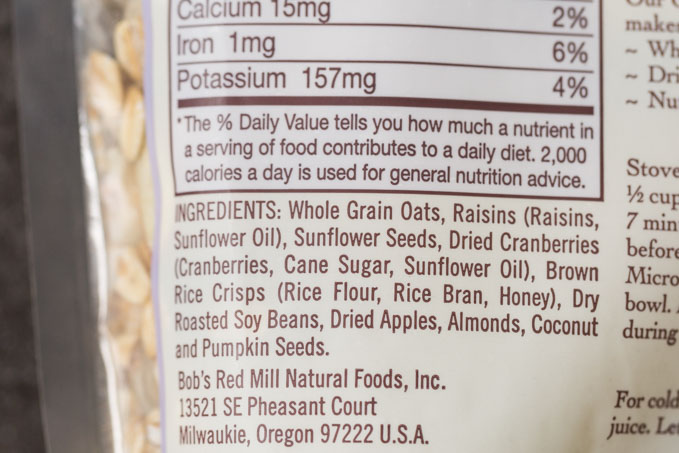 Is muesli good for you?
Muesli is good for you because it typically contains "whole food" ingredients, such as whole grains and fruit. These foods boost your fiber intake and provide valuable nutrients. Plus, when you serve muesli with milk or yogurt, you get an additional boost of protein. For example, one serving of Bob's Red Mill Fruit & Seed Muesli contains 16% of your daily fiber and 4 grams of protein.
How many calories are in muesli?
There are approximately 120 to 140 calories in 1/4 cup of muesli.
How do you prepare muesli?
You can prepare muesli to be served hot or cold. You do not need to cook it, if you don't want to. You can simply soak it in liquid such as milk or fruit juice for a few minutes—or even overnight. Muesli can also be soaked in yogurt, or soaked in a mixture of yogurt and fruit. (See below for cooking directions.)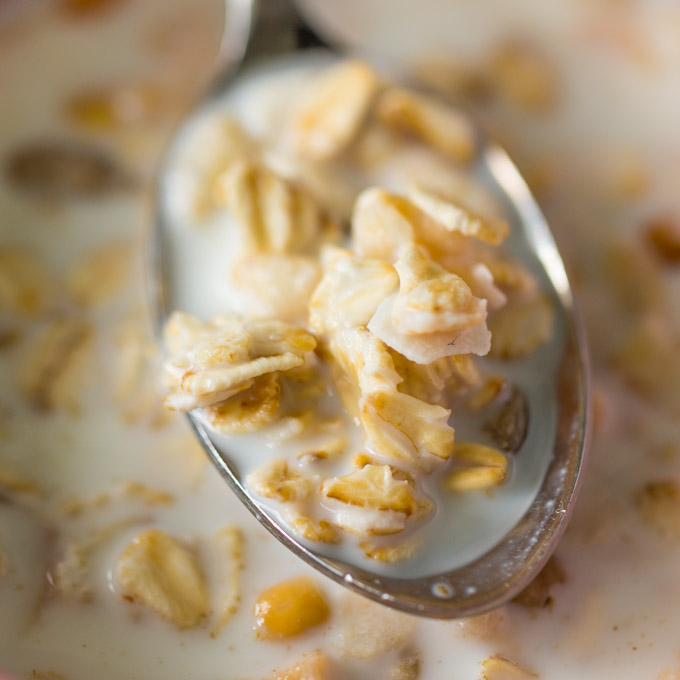 How do you cook muesli?
You can cook muesli on the stove or in the microwave. It takes between 3 and 9 minutes, depending on the cooking method and the amount of muesli being cooked. Water or milk is used as a cooking liquid.
Cooking muesli on the stove is convenient for making more than one serving at a time.
Stovetop Muesli Directions: For hot cereal, bring 1 cup of water to a boil. Add 1/2 cup muesli, reduce heat to medium-low and simmer for about 7 minutes. Remove from heat, cover, and let stand for 2 minutes before serving. Serves 2. —Bob's Red Mill
Cooking muesli in the microwave is convenient for quickly making one serving.
Microwave Muesli Directions: Put 1/4 cup muesli and 1/2 cup water or milk in a large bowl. Microwave on high for 3 minutes, stopping to stir once during cooking. Serves 1. —Bob's Red Mill
What is Swiss style muesli (also called Bircher muesli)?
A Swiss doctor named Maximilian Bircher-Benner invented this muesli recipe at the end of the 19th century, to be eaten by his patients with every meal. It consists of muesli, yogurt, and grated apples, and is now known as Swiss-style or Bircher muesli.
To make Swiss-style muesli, combine 1/4 cup muesli, 1/2 cup yogurt, and 1 cored and grated apple (including the peel). Cover and let it sit overnight. —Bob's Red Mill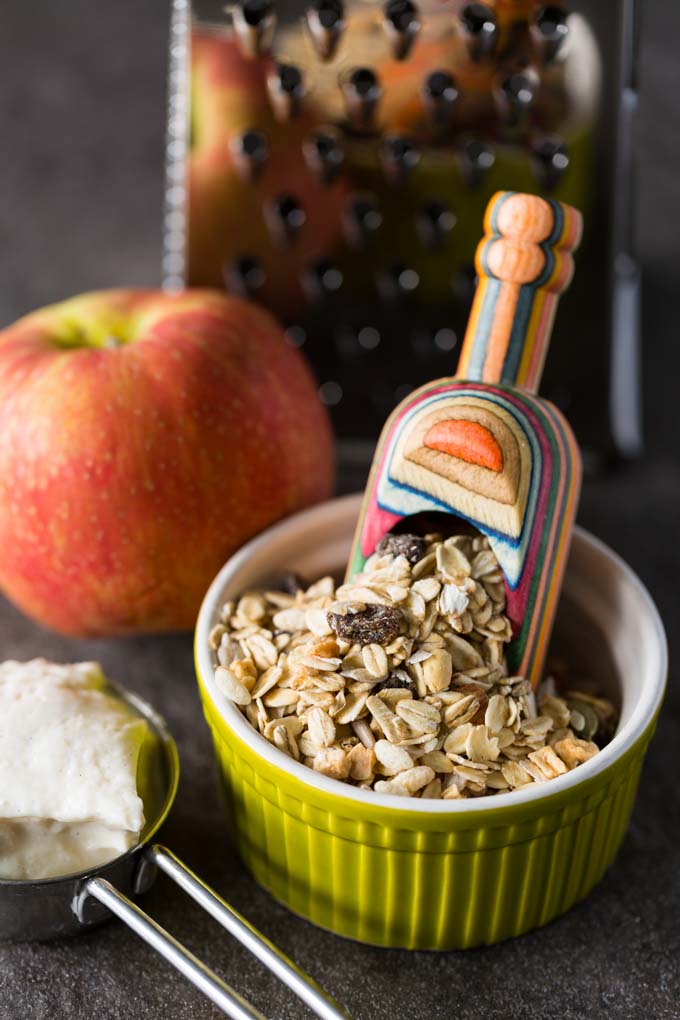 How do you toast muesli?
You can toast muesli in the oven for 15 to 20 minutes at 325 F, or toss it in a large frying pan on medium heat and toast until fragrant and lightly colored. Best for muesli that does not contain dried fruit; add in fruit after toasting the muesli.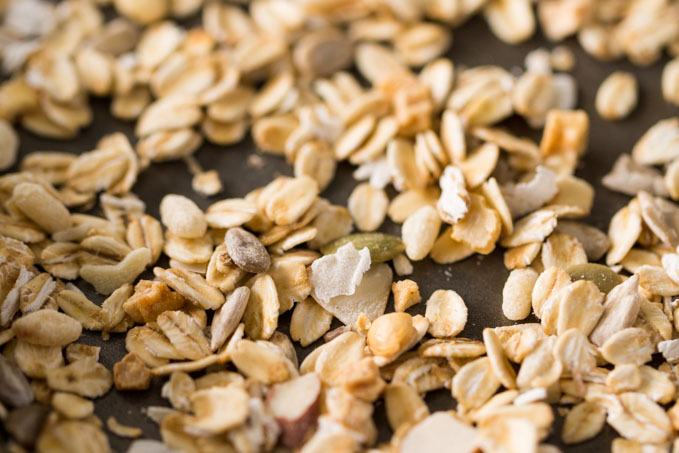 How much muesli should you eat for breakfast?
One serving of muesli is approximately 1/4 cup.
What is the difference between muesli and granola?
Muesli and granola both contain grains, and sometimes seeds or nuts, but muesli grains are not cooked before being packaged (although they may be lightly steamed). Granola is typically baked or toasted before it is packaged. Granola usually contains much more sweetener, such as sugar or honey, than muesli.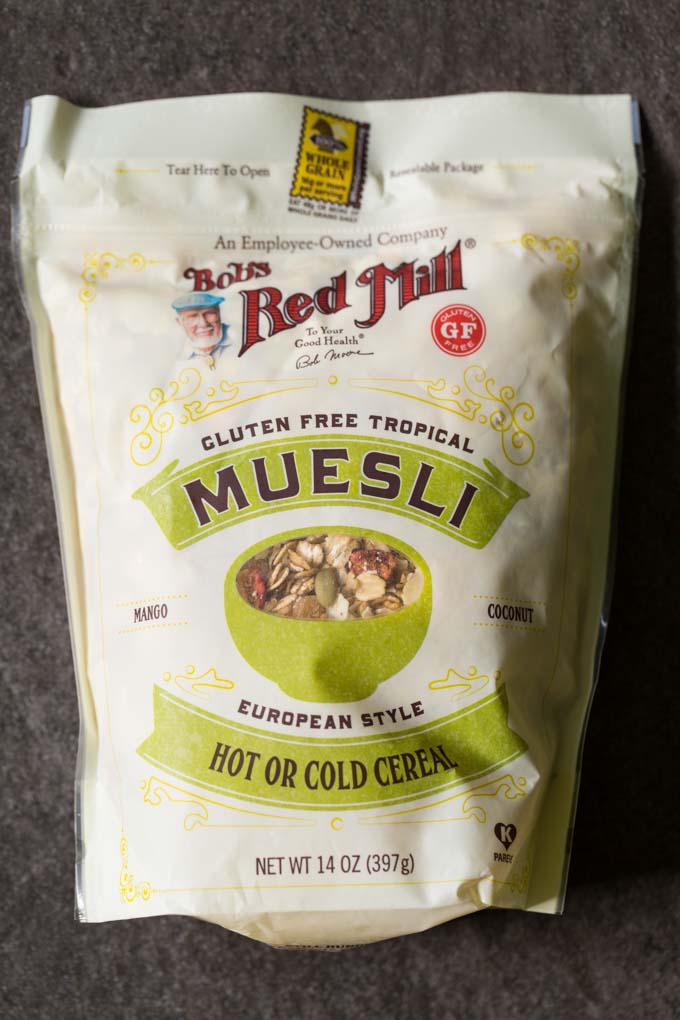 Is muesli good for dinner?
Considering that the inventor of muesli served muesli to his patients along with every meal (breakfast, lunch and dinner), yes—muesli is good for dinner!
Is muesli gluten free?
Some muesli cereals are gluten free. However, many muesli cereals are not gluten free because they include grains that contain gluten, such as wheat, rye, barley, or triticale, or variations of wheat such as spelt and kamut. In addition, for a muesli to be truly gluten free, all of its ingredients (oats, etc.) must be gluten free as well. Bob's Red Mill makes three gluten free muesli cereals: Paleo Style Muesli, Gluten Free Muesli, and Gluten Free Tropical Muesli.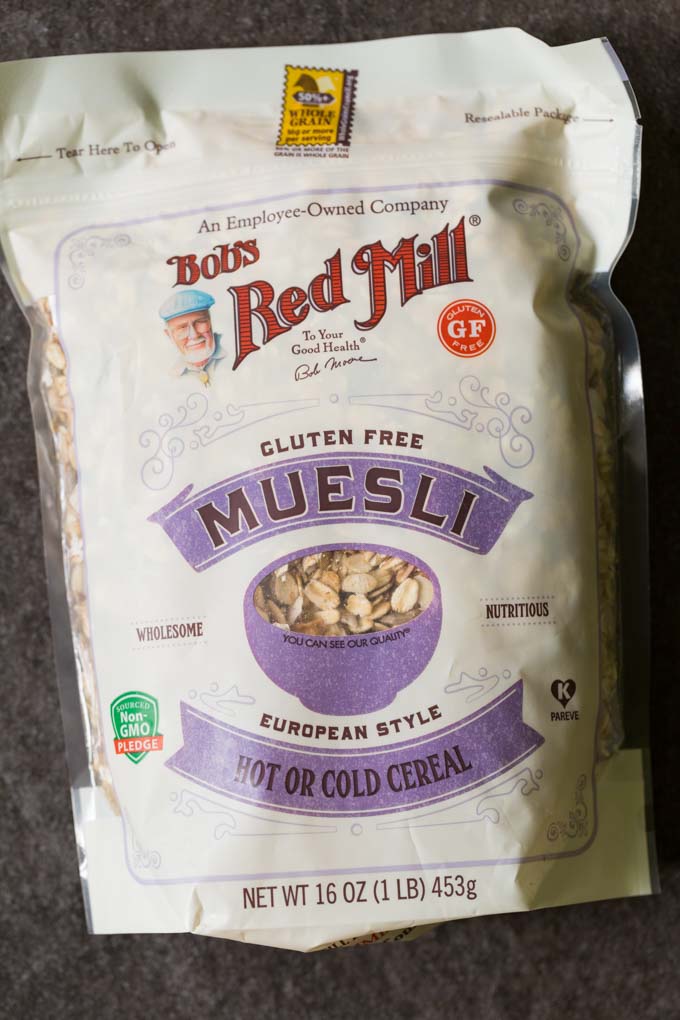 How do you use muesli in a recipe?
Muesli can be used in many foods, such as breads, cookies, and desserts. Here are a few ideas to get you started.
---
Now that you know the answer to "What is muesli?" and how to eat muesli, be sure to check out Bob's Red Mill for even more muesli inspiration!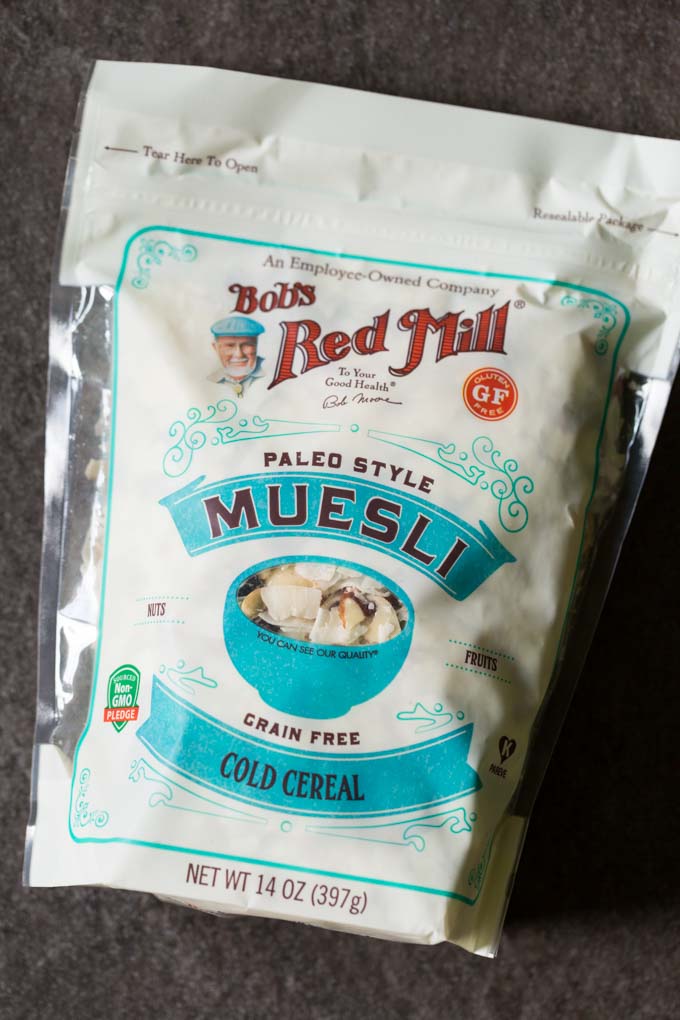 Hungry for more? Find out if your granola bars are healthy!