Local students who participated in the Florida Dairy Farmers Gridiron Cooking Challenge prepared a celebratory dinner at Cress Restaurant in DeLand, FL.
Cress Restaurant Hosts Special Dinner with Local Kid Chefs
Local students from Gemini Elementary and Blue Lake Elementary participated in the third annual Gridiron Cooking Challenge earlier this year, a fun-filled food competition sponsored by the Florida Dairy Farmers, Fuel Up to Play 60, and the NFL.
The team from Gemini Elementary took home the winning title this year, and both teams united for a day of food exploration culminating in a special dinner at Cress Restaurant in DeLand, FL.
Students explored Tomasin Farms and Fieser Dairy Farm in Volusia County, then returned to the restaurant to help prepare a six-course meal for the evening's dining event.
The menu, prepared in conjunction Chef Hari Pulapaka of Cress Restaurant, highlighted the versatility of Florida milk products such as yogurt, cheese, and more.
Reporters from the Orlando Sentinel, Hype Orlando, Recipe for Perfection, and The Primlani Kitchen were there, among others, to record the accomplishment of the young chefs.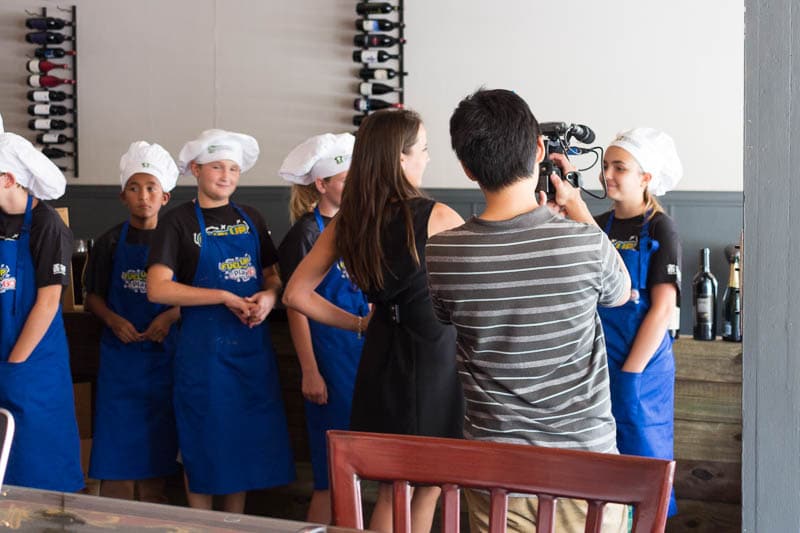 Attendees were treated to six unique dishes.
The first course, a mixed green salad, included house lemon ricotta, Tomazin tomatoes and basil, jackfruit, purslane, toasted pine nuts, and blueberry vinaigrette.
The fourth course featured naan bread topped with roasted Tomazin vegetables, creamy tomatoes, and basil.
The dessert course was a freeform peach and coconut bread pudding topped with nuts.
My favorite dishes of the night were the second course of wontons filled with cream cheese, Indian spices, sriracha, ground cardamom, and lemon yogurt, and (of course) the peach and coconut bread pudding.
It was very, very hard to stop grabbing bites from the bread pudding plate.  Only when they whisked the plate away was it finally safe from me and my assorted utensils.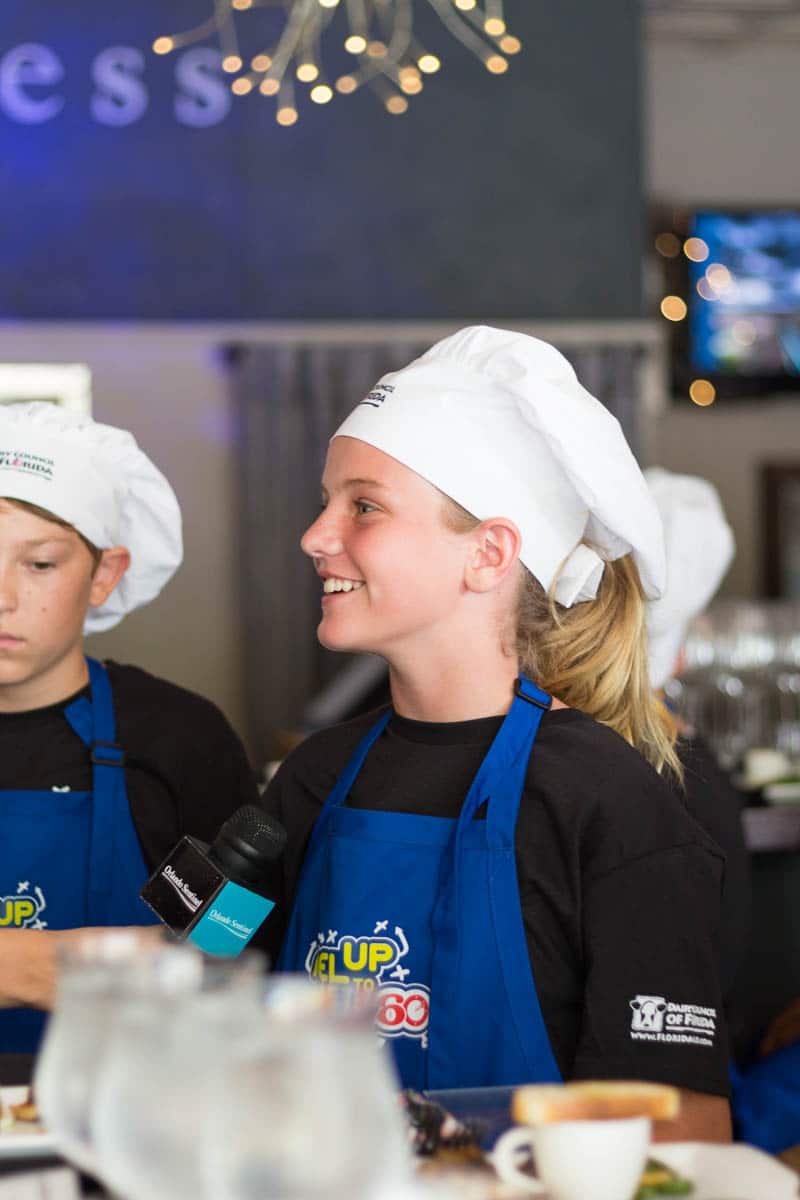 Learn more about the Gridiron Cooking Challenge, Cress Restaurant, and the Florida Dairy Farmers.