Thank you to the Four Seasons Orlando for inviting me to experience the new brunch at Plancha.
Four Seasons Orlando Debuts Brunch at Plancha
The Four Seasons is known for its above-and-beyond approach to hospitality, and the new Sunday brunch coming to Plancha is no exception.  Plancha, which is located at the Tranquilo Golf Club adjacent to the hotel, overlooks a sparkling lake with a fountain.  I found the view to be both tranquil and energizing.
There is comfortable indoor seating as well as a large outdoor patio with fans.
Currently, Plancha offers an all-day a la carte menu from 11:00 am to 6:00 pm.  Starting on March 13, 2016, Plancha will debut an extensive Sunday breakfast and brunch buffet.  Our preview started with a selection of the items that will be included in the buffet, such as this cheese board.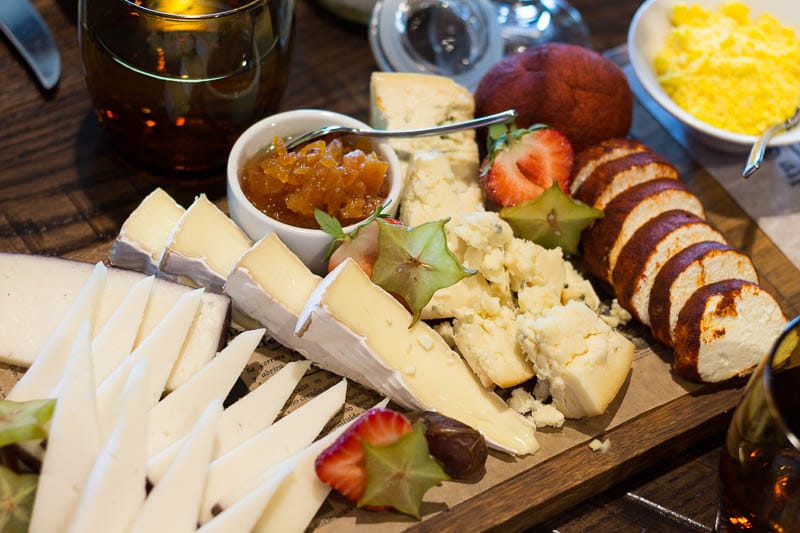 The accompanying fruit jams were housemade and exceptionally good.  I enjoyed pairing the cheeses with the assortment of very fresh and flavorful breads.
An elegant board of smoked salmon and an assortment of meats were also available to pair with the cheese and the bread.
Beverage options included coffee, soft drinks, tea, fresh juice, and a choice of one bloody mary, mimosa, or draft beer.  An attractive display on the bar presented additional customization options such as bacon and hot sauce.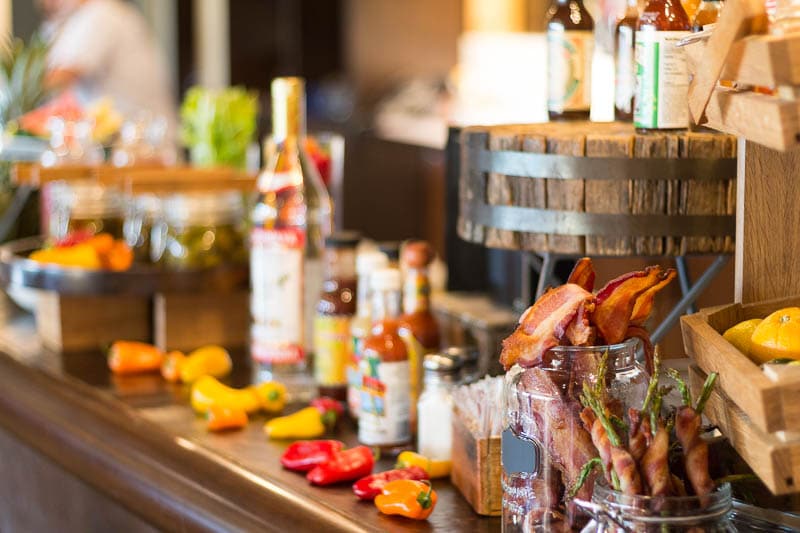 Planch's brunch menu will offer several options for diners.  The buffet can include an a la carte menu item, such as oatmeal pancakes or chicken & white cheddar waffles, for $68, or you may choose to enjoy just the buffet for $45.
You may also simply order an a la carte item.  In addition, there will be a children's buffet for $20 that will include kid-friendly staples such as chicken tenders, mini burgers, pancakes, and more.
I sampled the oatmeal pancakes, which were perfectly crisp around the edges yet fluffy and soft in the middle.  They were topped with a dark rum banana compote.
For shrimp lovers, the  shrimp omelet with jalapenos, mixed peppers, onion, tomato, cilantro, and cheddar would be a good choice.
The Very-Berry French Toast was topped with an assortment of jewel-toned berries and a delicate touch of powdered sugar.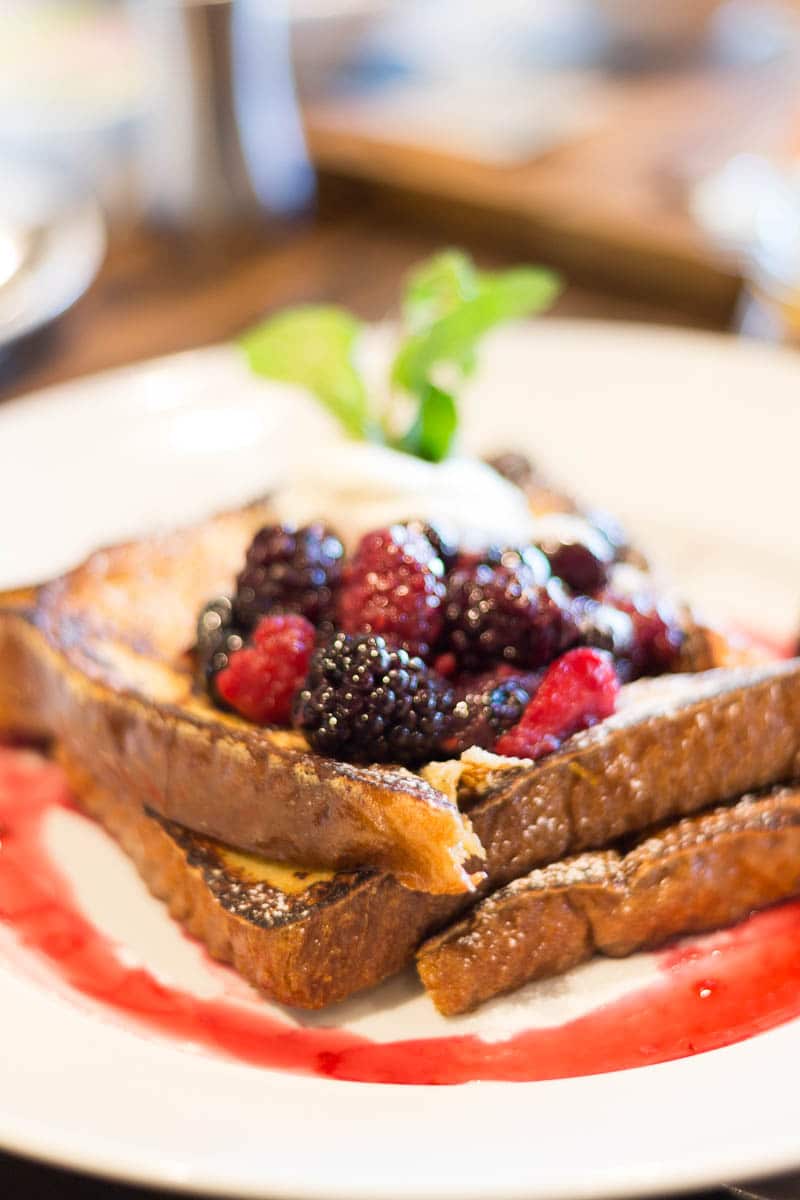 The dessert selection consisted of elegant mini desserts, perfectly sized to make it easy to sample several sweet bites.
As a professional food blogger, it was my job to sample each and every one of them, starting with the tres leches cake.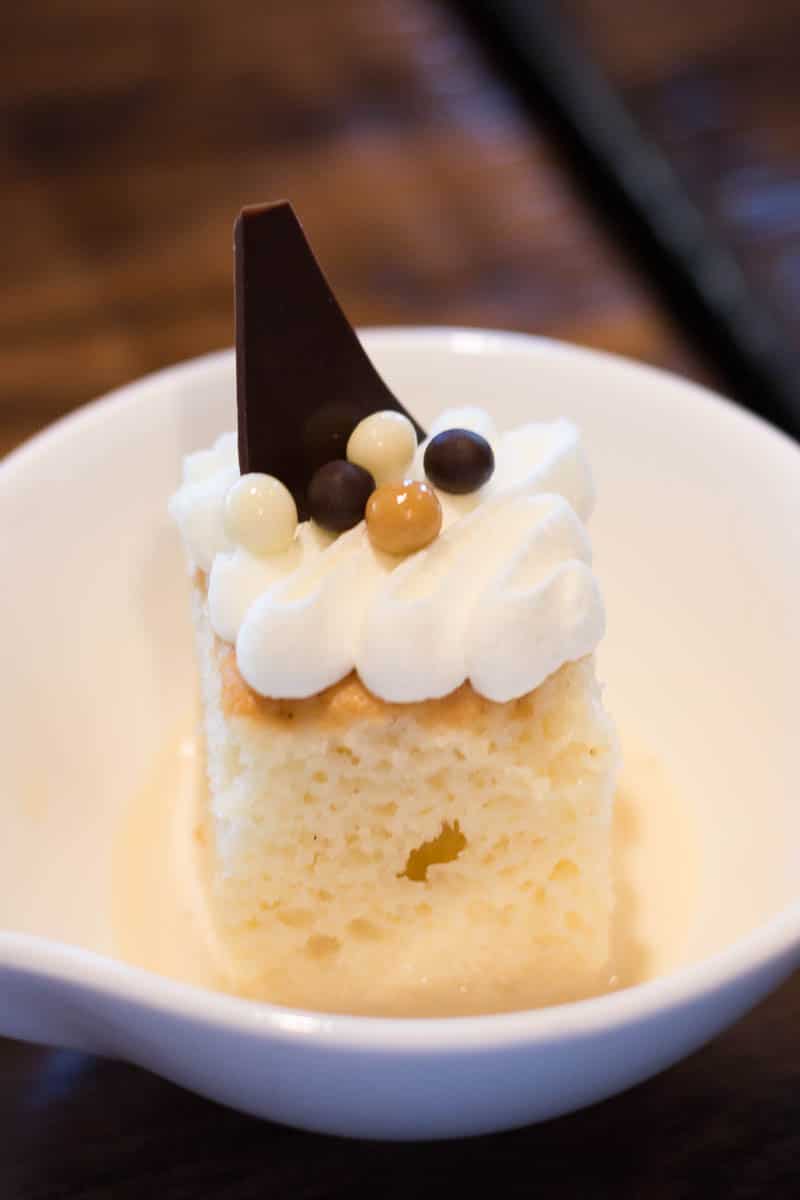 I also enjoyed the cheese flan accompanied by fresh fruit.
The peanut butter chocolate tart and the cheesecake bites were equally delicious.
And the guava roll (a traditional Hispanic dessert) and the fruit tart appealed to the fruit lover in me.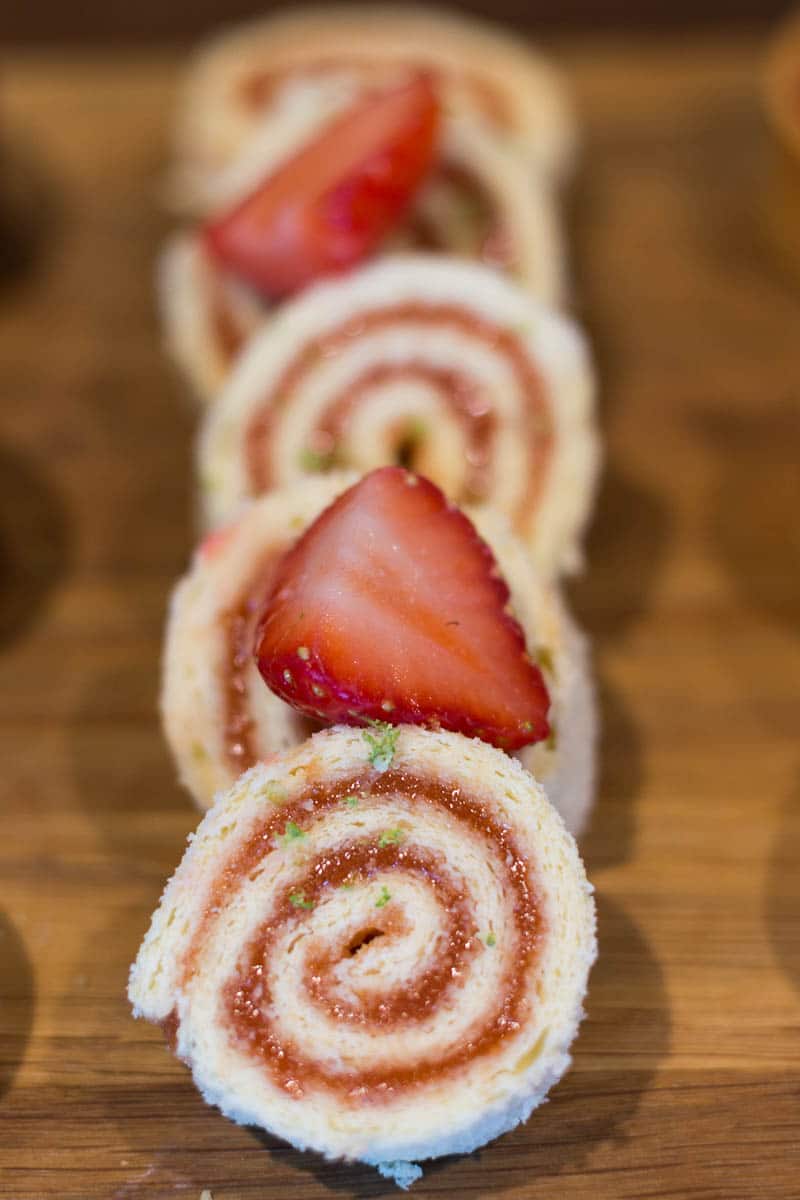 The Plancha Sunday brunch experience is a lovely addition to the dining options available at the Four Seasons Orlando.  Make plans to spend a special Sunday here, and treat yourself to the amazing selection of breakfast and brunch delectables.