This Lobsterfest post has been compensated by Collective Bias, Inc. and its advertiser. All opinions are mine alone. #CelebrateLobster #CollectiveBias
Lobsterfest is back for a limited time at Red Lobster! Choose from 9 different lobster entrees plus an assortment of new appetizers, drinks, and desserts.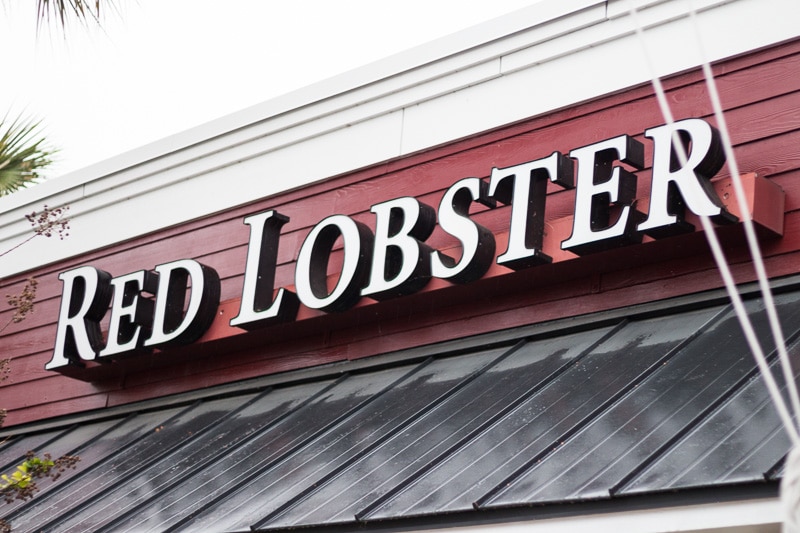 Lobsterfest: The Ultimate Celebration of Everything Lobster
This week has been huge.  Not only did we finally finish all of our hurricane repairs (yay!), but I also launched a second blog (double yay!).  You could say that I am having a "Lobsterworthy" week.
Clearly, I owe myself a delicious lobster.  And I would be happiest if I could share the moment with my whole family.
I hope you're having a few lobsterworthy moments for yourself.  Honestly, I would count anything from "I rolled out of bed this morning" to "I didn't steal all the candy from the office candy bowl" as a lobsterworthy accomplishment, but feel free to up the ante.  Perhaps you finished a marathon?  Got that promotion?  Wore something other than yoga pants for at least one day this week?
Oh, wait, that last one is mine, too.  But I digress.
Lobsterfest has been Red Lobster's largest and most iconic event for over 30 years.  That makes it pretty retro cool, in my book.  I mean, I can actually remember Lobsterfest from the 80s!  Talk about a continuing tradition.  And any tradition that continues the promotion of lobster is all right by me.
So let's dive in (ha!) and "sea" what's in store (double ha!).
Whew, I have had too much coffee this morning.  I'm not sure how far the puns will go.  Someone stop me if they get truly outrageous.
We gathered ourselves in the car (me, my husband, and our two daughters) and headed out to our Red Lobster located in Sanford, FL.
Lobsterfest Drinks
Let's start out with something thirst-quenching, shall we?  Choose from two new fruity cocktails, Island Lobster Punch or Lobsterfest Fizz, each served in a limited time collectible glass.
Since we were dining with the kids this time, we passed on the drinks—but that meant we had all the more room for appetizers!
Lobsterfest Appetizers
The new Chilled Lobster and Shrimp is the perfect first course.  Served like a shrimp cocktail, with the addition of luscious chilled lobster pieces.  My husband and I shared this appetizer and it was perfect for kicking off our celebration.
Lobsterfest Entrees
There are nine different Lobsterfest entrees from which to choose, but the Lobster Lover's Dream and two new entrees, the Lobsterfest Surf & Turf  and the Lobster Mix and Match, caught my eye right away.
How do you pick when everything sounds good?  The Lobster Lover's Dream  comes with one roasted rock lobster tail plus a steamed split Maine lobster tail, served with Lobster-and-Shrimp Linguine Alfredo.  This is the entree that my husband picked for our lobsterworthy celebration.  I think he made a lobsterworthy choice.
Here's the roasted rock lobster tail.
Here's the lobster and shrimp pasta that came with it.
Don't forget that sweet Maine lobster tail!
Plus, this dish came with a choice of side; in this case, a baked potato.  I was jealous of the baked potato and considered trying to swipe it when he wasn't looking, but I managed to maintain my dignity and refrain.
It's all part of the fun when dining out with the family, right?
The Lobsterfest Surf & Turf includes a split Maine lobster tail baked with Red Lobster's signature seafood stuffing plus a wood-grilled sirloin topped with shrimp in a lobster cream sauce.
For the Lobster Mix and Match, you get to choose two lobster tails from four choices to create your own entrée, which includes mashed potatoes and roasted green beans with mushrooms.  This was my pick as a truly lobsterworthy main course to suit our lobsterworthy accomplishments.
When you choose this entree, you can pick from:
Creamy Shrimp-Topped Lobster Tail
Seafood-Stuffed Lobster Tail
Steamed Maine Lobster Tail
Grilled Maine Lobster Tail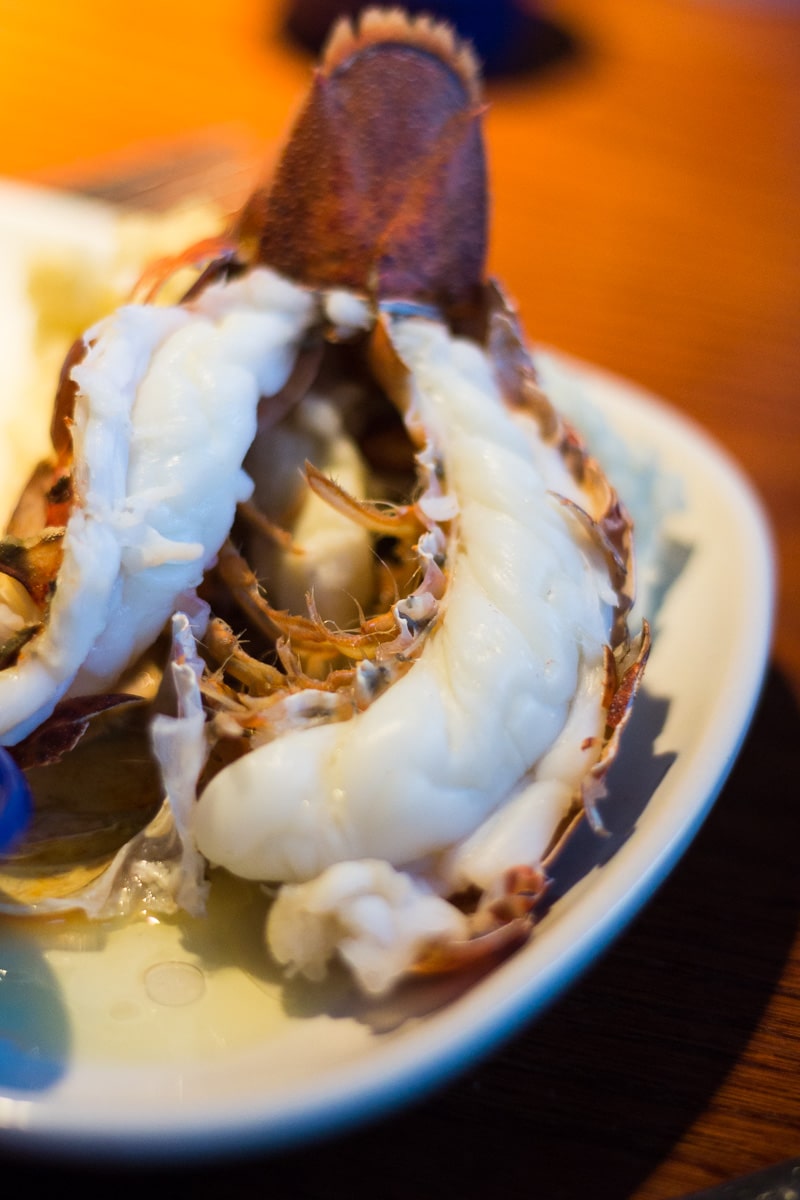 You also get your choice of salad with each of these entrees.  I chose a house salad with ranch dressing, perfectly chilled and crisp.
Lobsterfest Desserts
Save room for the big finish!  Our family shared this Bananas Foster Cheesecake.  I think it was the dessert that really capped off the meal and made it a genuine celebration.
The new Bananas Foster Cheesecake has two slices of caramel cheesecake topped with fresh bananas, caramel, spiced rum along with vanilla ice cream and candied pecans.
Our kids were thrilled to share the dessert with us.  We found that the best method was to scoop up a little cheesecake, a little caramel, a little banana, and a few pecans all in the same spoonful.  It was a fun family experience to enjoy a good meal and celebrate together!
What's Your #Lobsterworthy Moment?
So pick a reason, any good reason, to hit Lobsterfest before it sails away.  We really enjoyed our trip to the Red Lobster down here in sunny Sanford, FL.  Our server, TJ, was fantastic, and as you can see from the photos, the food was lovely.
Follow Red Lobster on Facebook, Twitter, and Instagram for all the latest #Lobsterworthy updates, and be sure to tag your Lobsterfest experience with #CelebrateLobster or #Lobsterworthy to join the fun.