Made with creamy cottage cheese, fresh bananas, and vanilla, this protein-packed cottage cheese smoothie really tastes like banana cheesecake!  This is a sponsored post written by me on behalf of Friendship Dairies.  All opinions are 100% mine.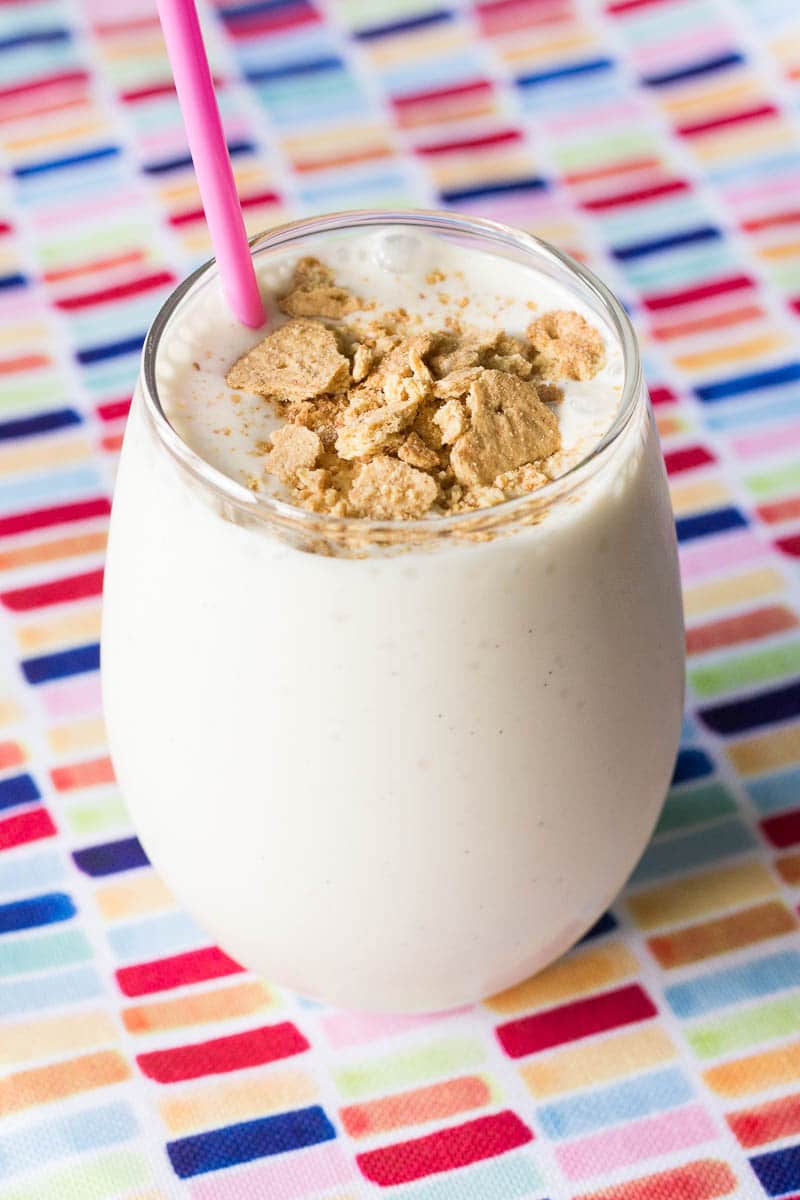 Banana Cheesecake Cottage Cheese Smoothie
What do you think of when you think of cottage cheese?  Do you think, "Funky diet food that grandma ate"?
I confess that I used to think the same thing.  An early experience with a plain scoop of the stuff topped with a single canned peach slice was enough to discourage any further experimentation.
Until now.
And, truthfully, I cannot believe what I have been missing out on for so long.  Did you know that when you blend cottage cheese into a smoothie, it tastes like liquid cheesecake?  It does!
Armed with this exciting revelation, I've been putting my blender to work and testing cottage cheese smoothie recipes.  The result you see here is nothing short of mindblowing.
It's utterly smooth.  Rapturously thick.  If I hadn't told you there was cottage cheese in it, you'd assume I'd actually thrown a cheesecake in the blender.  I kid you not.
I drink this smoothie to fuel up for my busy day, which usually involves running around a lot, washing several thousand dishes, coming up with clever things to write, and the occasional bout of bellydancing.
I'm using Friendship Dairies cottage cheese for this recipe, which I picked up at my local Publix.  Thanks to Friendship Dairies, I've learned that cottage cheese is not only creamy and delicious, but is also high in protein (15 grams per serving in the 1% milkfat kind).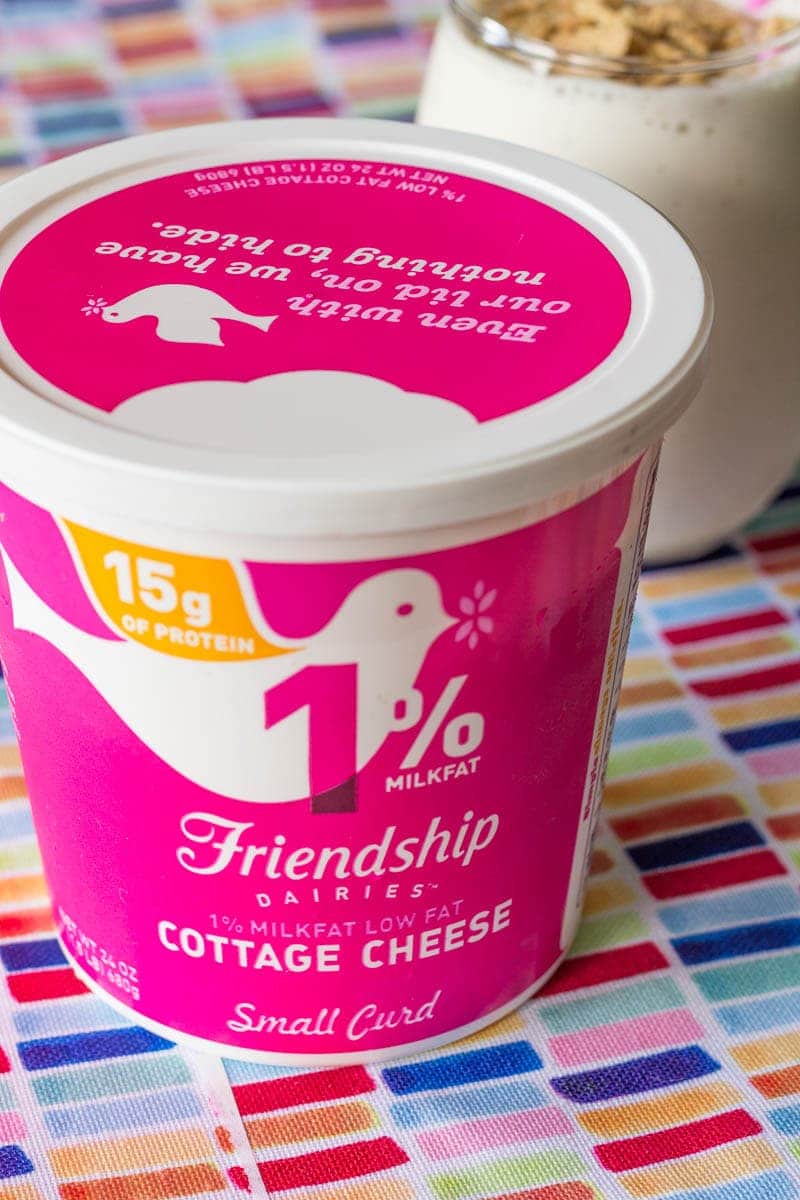 You can use it in smoothies, dips (both sweet and savory), and breakfast bowls.  Take a look at some cottage cheese recipes to get inspired, and check out the The Original Superfood generator to make your own healthy cottage cheese and mix-in combination.
I'd love to hear what's Your Fancy that you're fueling up for!  You can join the conversation with #FuelYourFancy, or tag your favorite Friendship Dairies cottage cheese recipe with #TheOriginalSuperfood.
Tips for Making a Cottage Cheese Smoothie
Vanilla bean paste has a unique flavor that is different from vanilla extract, but you can substitute vanilla extract equally well.
Swap out the frozen banana chunks for frozen strawberries to make a strawberry cheesecake smoothie.  You may need to add a touch more honey since strawberries are less sweet than bananas.
This recipe easily doubles to serve more than one person.
Like all homemade smoothies, you'll want to make it fresh and drink it right away.
To complete the cheesecake taste, garnish with optional graham cracker crumbles.  If you love the graham cracker taste, add a layer of graham cracker crumbs on the bottom of the glass first, before you pour in the smoothie.  Then add a second layer on top!
Banana Cheesecake Cottage Cheese Smoothie
Made with creamy cottage cheese, fresh bananas, and vanilla, this protein-packed cottage cheese smoothie really tastes like banana cheesecake!
Ingredients
1/2

cup

cottage cheese

1% milkfat

1/2

cup

milk

1

banana

cut into chunks and frozen

1

tablespoon

honey

2

teaspoons

vanilla bean paste

1/4

cup

ice
Instructions
Combine all ingredients in a blender and blend until smooth.
Recipe Notes
Nutrition facts are approximate.  Please consult a nutritionist if you have specific nutritional needs.
Nutrition Facts
Banana Cheesecake Cottage Cheese Smoothie
Amount Per Serving (382 g)
Calories 356
Calories from Fat 46
% Daily Value*
Total Fat 5.1g 8%
Cholesterol 19mg 6%
Sodium 519mg 22%
Potassium 624mg 18%
Total Carbohydrates 55.4g 18%
Protein 20.9g 42%
* Percent Daily Values are based on a 2000 calorie diet.
Visit Friendship Dairies for even more inspiration!