Thank you to Noble Juice for sponsoring this apple mandarin yogurt muffins post.
Apple Mandarin Yogurt Muffins Made with Whole Wheat
Sometimes, I get on a kick where I try to pack as much nutrition as possible into a single baked good, while still making it taste delicious.
In these apple mandarin yogurt muffins, I've combined the vitamin C of Noble Juice's Apple Mandarin Chai, the protein of Greek yogurt, and the fiber of whole wheat all in one tasty package.
They have a bright citrus flavor, a slightly sticky top, and are deliciously filling due to all the protein and fiber.  And, since this recipe only requires half a cup of juice, you'll even have some extra juice left over to drink with your fresh muffins!
You can serve these muffins for breakfast, snack, or dessert.  I like to have them slightly warm with a touch of salted butter.  My kids devoured them and asked for more.  That's when you really know that a recipe is a success.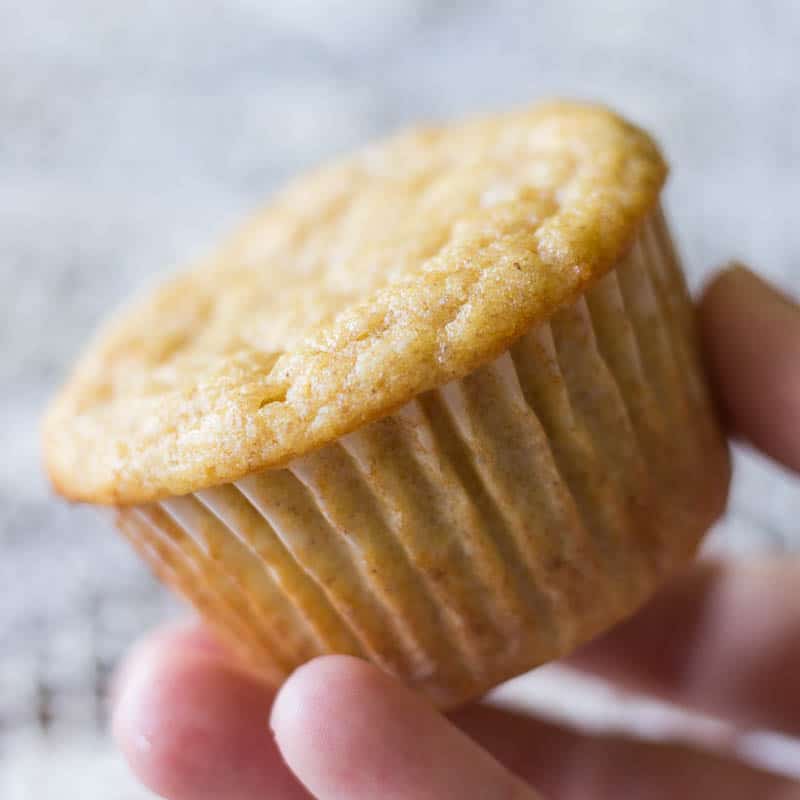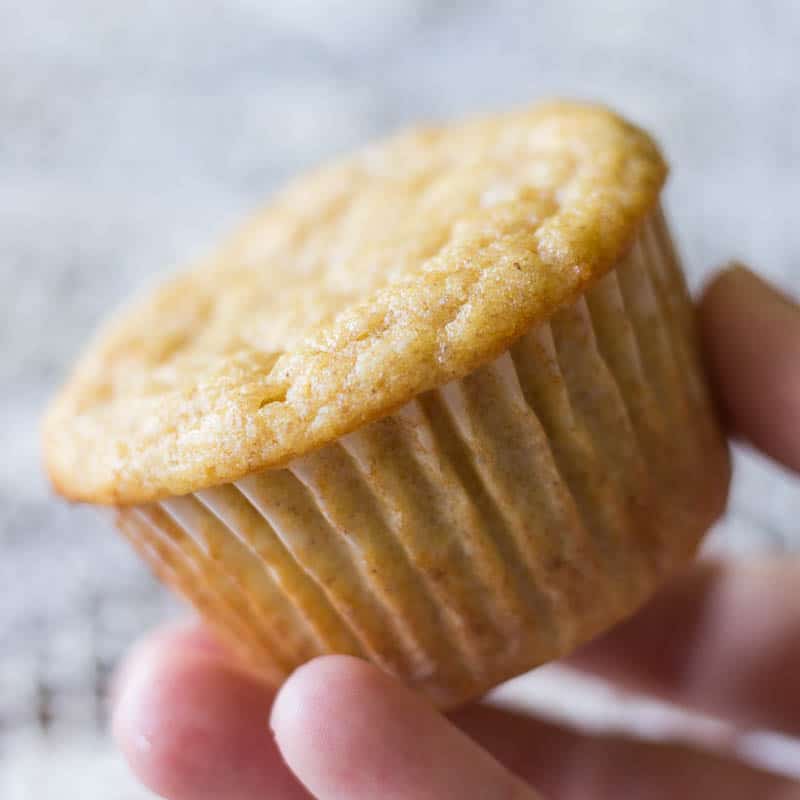 Tips for Making Apple Mandarin Yogurt Muffins
The combination of cake flour and whole wheat flour gives these muffins a softness that you wouldn't get if you used whole wheat flour alone.
No applesauce on hand?  Try mashed banana instead.
Don't have muffin liners?  Use a baking spray, or butter and flour the muffin tin thoroughly.
Since these are higher in protein than your average muffin (because of all the Greek yogurt), they will get firmer if left out.  Be sure to store airtight after cooling.
If you have extra batter left over, you can thin it out with a bit of milk and use it as pancake batter.  Yum!
Use this store locator to find delicious Noble Juice where you live.  Can't find it?  Substitute a 1/4 cup of orange juice plus 1/4 cup of apple juice.
[mpprecipe-recipe:108]
Also, check out the breakfast smoothie I made with Noble Juice!