Roast a boneless turkey breast with this boneless turkey breast recipe, flavored with a deliciously savory marinade. Perfect for Thanksgiving!
This boneless turkey breast recipe was sponsored by Walmart. All opinions are my own.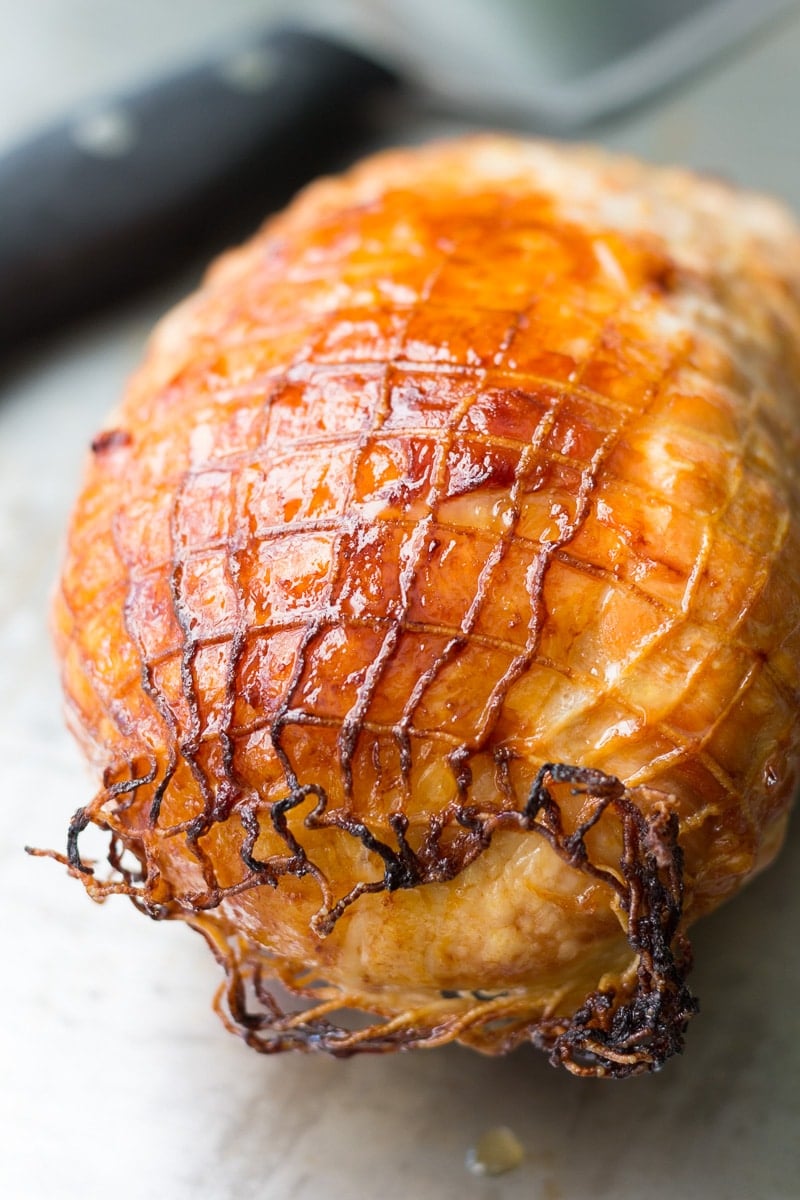 Foolproof Boneless Turkey Breast Recipe
Once the calendar page flips over to November, I start thinking about Thanksgiving. There's so much to plan! Whether you're hosting at home or bringing a covered dish to someone else's house, Thanksgiving requires thought.
I have a roster of side dishes and desserts that regularly make an appearance at Thanksgiving, but over the years I'd never really settled on one particular main dish recipe.
Until now.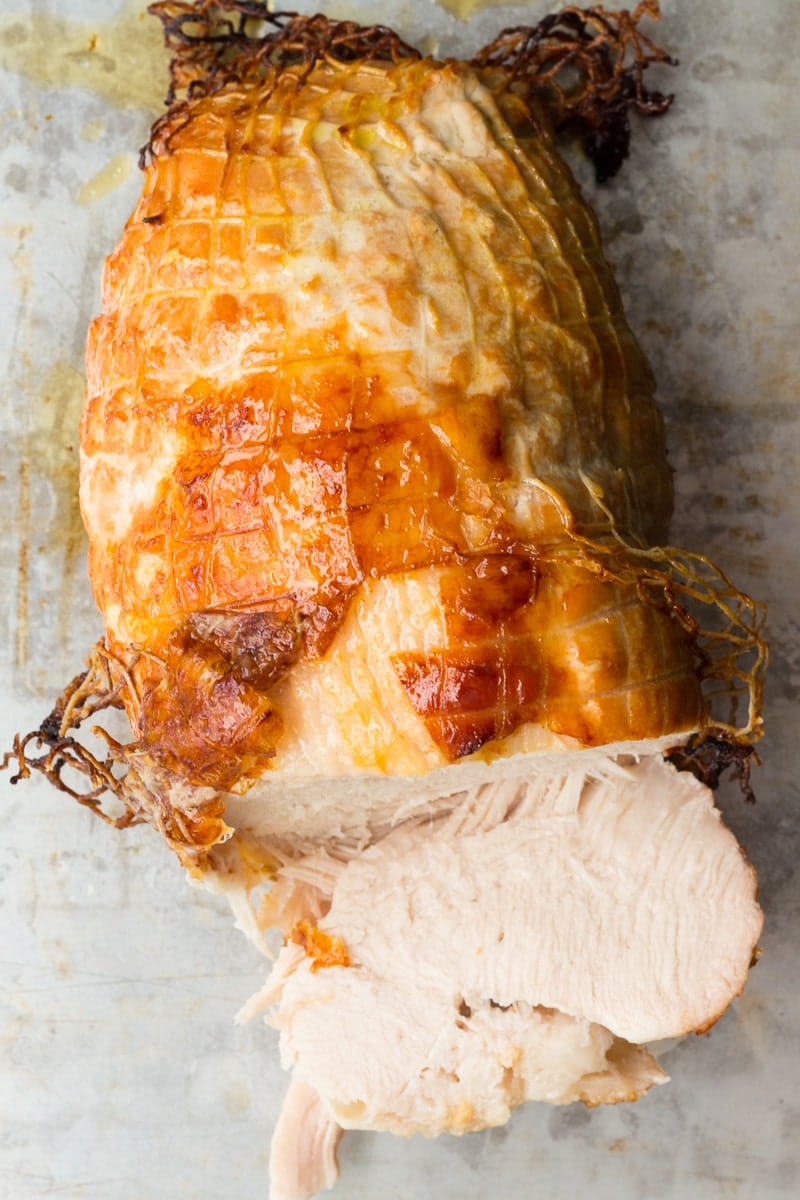 This foolproof boneless turkey breast recipe is the turkey recipe for the books.
It's much easier than having to manhandle a giant whole turkey into a pan, and since it has a simple marinade to use for basting, you'll be surprised by how much flavor a boneless turkey breast can have.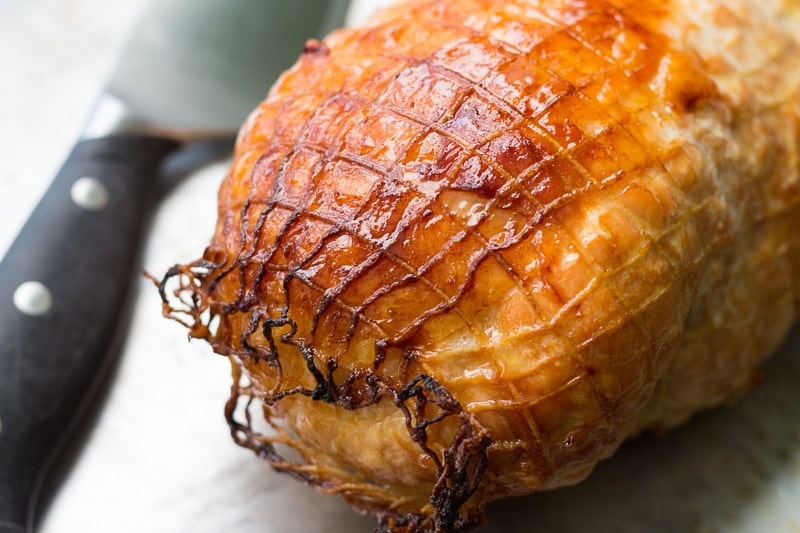 To make Thanksgiving (and everyday grocery shopping) even easier, I've been using the new online grocery pickup service from Walmart.
It's free, with absolutely no service fees—and you get the same Every Day Low Prices you would get if you did the shopping yourself in-store.
I placed my order online for all the ingredients used in this boneless turkey breast recipe. It was fast and easy to order online.
All I had to do was add the items to my online cart and select a pickup time and location.
At the appointed pickup time, I pulled into one of the specially reserved parking spaces.
They're clearly marked with numbered signs like this one.
You can't miss it!
Then I called the phone number on the sign, and a Walmart associate loaded my car within minutes. Simple!
What I love about this service is that I can trust the Walmart shopping associate to pick out the freshest produce and meat items just as I would.
Plus, you can order literally everything you need from dry goods, to fresh deli cuts, to paper product, beauty items, and more.
Did I mention that you get to stay in your car? You get to stay in your car. A grocery trip that previously took 45 minutes now takes me 5 minutes.
Hallelujah!
So now that you've saved time and picked up all your ingredients, let's get down to cooking.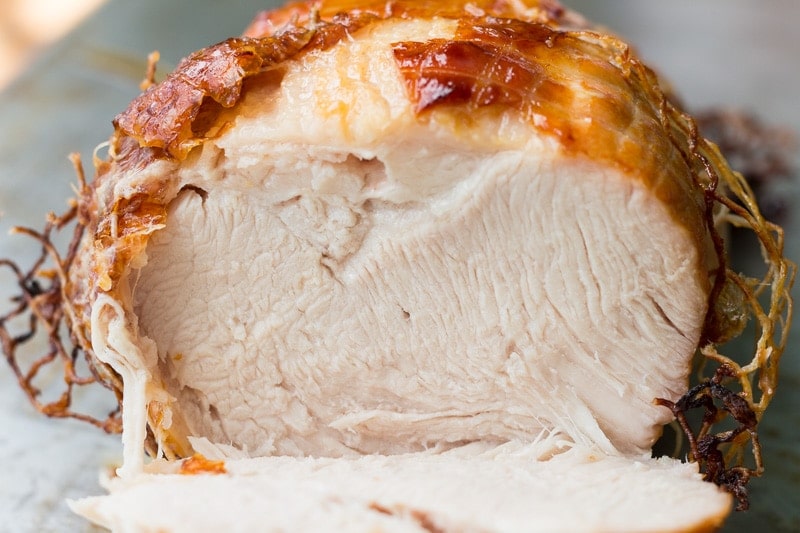 Tips for Making Boneless Turkey Breast Roast
Line your pan with parchment paper or foil for easy cleanup.
No roasting rack? Here's a solution. Crunch up a long length of foil like a snake, then bend it into a loose coil. Voila! Instant disposable roasting rack.
Don't worry about the timing of the basting during cooking. Just baste it when you remember to and it will come out fine.
This boneless turkey breast is absolutely wonderful for sandwiches, and very economical. It costs far less per pound than deli meat!
Homemade cranberry sauce is really easy to make. Only three ingredients! Try this version with Coke or this version with tangerine juice.
Got leftovers? Make this casserole with your leftover turkey.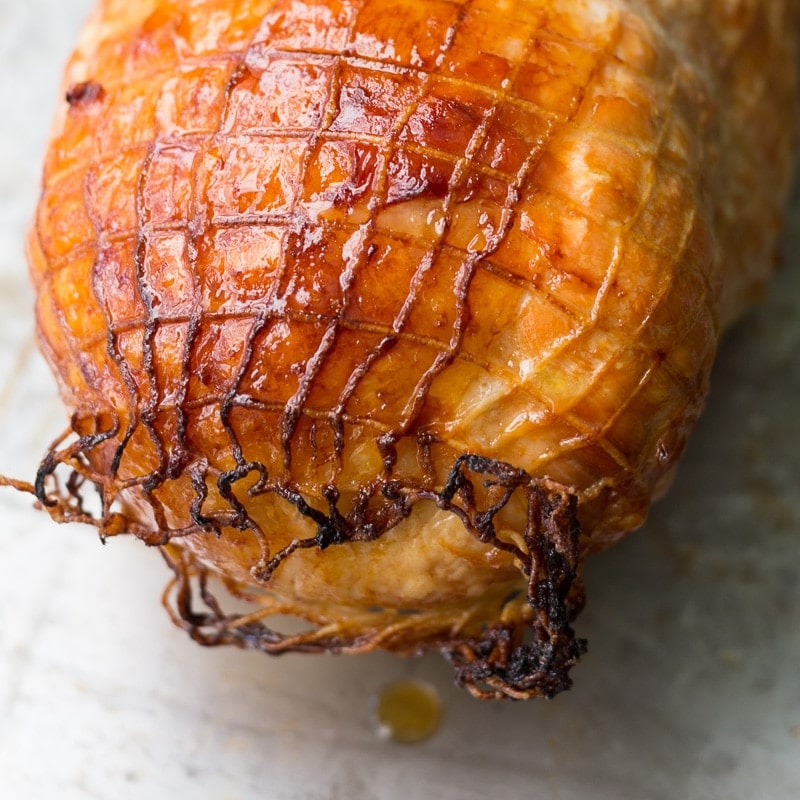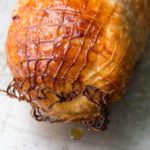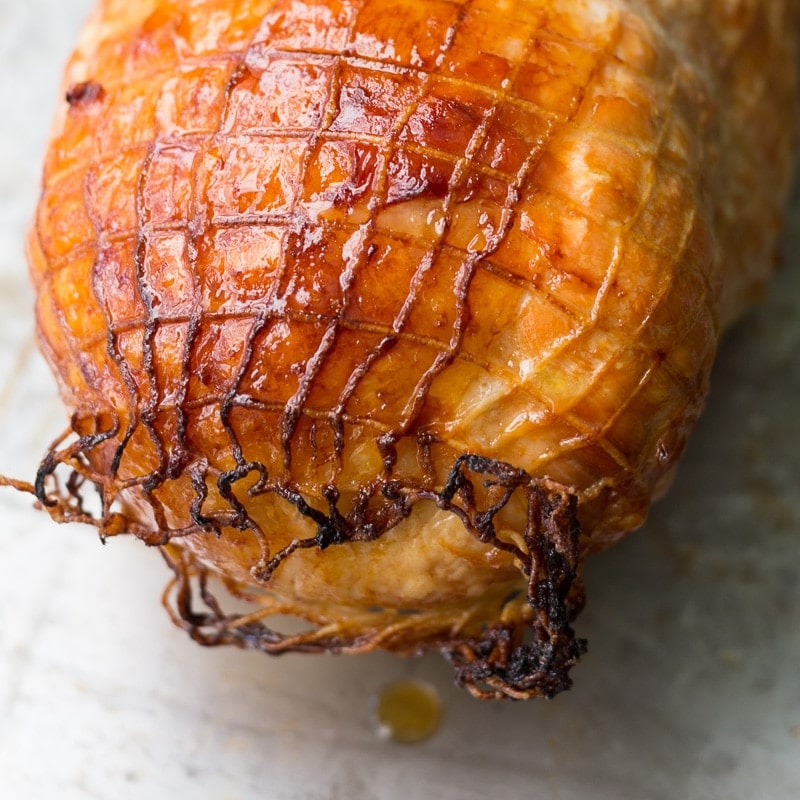 Foolproof Boneless Turkey Breast Recipe
Roast a boneless turkey breast with this boneless turkey breast recipe, flavored with a deliciously savory marinade. Perfect for Thanksgiving!
Total Time
2
hours
10
minutes
Ingredients
3

pounds

boneless turkey breast, thawed

1/4

cup

malt vinegar

1/4

cup

brown sugar

1/4

cup

lemon juice

1/2

cup

extra virgin olive oil
Instructions
Preheat the oven to 325 F and prepare a roasting pan with a rack. Line the pan with foil or parchment for easy cleanup if desired.

Remove the wrapper (and gravy packet, if any) from the thawed boneless turkey breast. You can leave the butcher's string on, but loosen it a little so it doesn't cut into the turkey. Place the turkey breast upside down on the roasting rack in the pan.

Combine the malt vinegar, lemon juice, and brown sugar in a bowl. Whisk. Slowly drizzle in the olive oil, whisking continuously, until an emulsion is formed. Split the marinade into two separate bowls (to prevent cross-contamination).

Use one bowl of marinade to thoroughly coat the turkey breast, starting with the underside of the breast. Then, turn the breast right side up and coat the top and sides. Place the pan in the oven.

Roast for about 2 hours, or until a thermometer reads 165 F when inserted in the thickest part. During the cooking process, occasionally baste with the second bowl of marinade.

Let rest 10 minutes before slicing.
Nutrition Facts
Foolproof Boneless Turkey Breast Recipe
Amount Per Serving
Calories 118
Calories from Fat 81
% Daily Value*
Fat 9g14%
Sodium 3mg0%
Potassium 22mg1%
Carbohydrates 9g3%
Vitamin C 4mg5%
Calcium 8mg1%
Iron 0.1mg1%
* Percent Daily Values are based on a 2000 calorie diet.