This how to buy good chocolate shop has been compensated by Collective Bias, Inc. and its advertiser. All opinions are mine alone.  #CambialoConQS #CollectiveBias
Life's too short for mediocre chocolate.  Get expert tips on how to buy good chocolate for yourself or as the perfect gift.  Be a savvy chocolate shopper!
How to Buy Good Chocolate
I am a chocolate snob.
There.  I said it.
Somewhere along the line, I developed a taste for really good chocolate.  There's nothing more disappointing to the palate than biting into what looks like chocolate, but actually tastes like wax sweetened with vanilla air freshener.
I am here to save you from the bad chocolate and teach you how to find the good chocolate.  All you need is an open mind and reliable transportation, because good chocolate is worth driving for.
In preparation for my chocolate-themed road trip, I popped over to my local Walmart Auto Care Center to get my oil changed.  I got the Pit Crew Oil Change with Quaker State® Advanced Durability Motor Oil, which, at only $19.88, leaves me plenty of leftover cash to spend on chocolate.
Quaker State is a great oil at a great price, and keeping my car maintained lets me be worry-free on my chocolate-hunting expeditions.
I was in and out of the Walmart Auto Care Center in just a short while.  The experience was completely smooth, from checking in with the Auto Care Center experts, to paying and getting back on the road.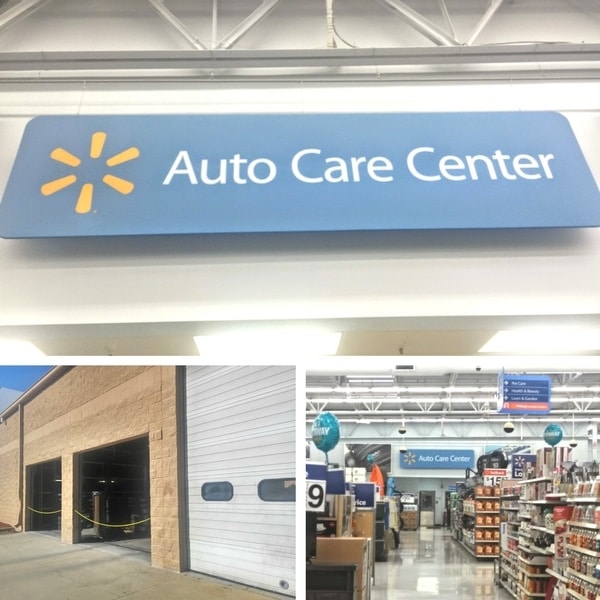 Look for the signs that show you the Pit Crew Oil Change and ask for it by name.
With a fresh oil change under the hood and a map to the local chocolate purveyors in hand, I'm ready to shop for good chocolate!
1. Good Chocolate Does Not Have Artificial Flavors
There are so many chocolatiers that make chocolate without artificial flavorings, so why waste your money on those who use dubious vanilla substitutes?  Check the ingredient list for yourself or ask an employee to find out for sure.
On the other hand, I don't have strong feelings about artificial colors, and here's why.  They're virtually tasteless, so they don't really affect the flavor the chocolate.  For me, it's all about the flavor.  However, I give bonus points to chocolatiers who are able to use natural substances for coloring.
2. Good Chocolate Is Freshly Made
If your chocolate is full of preservatives, that means you expect it to sit around for a while.  I don't want chocolate that's sat around for a while; I want chocolate made fresh within the last day or so, at most.
Ask your chocolatier when the chocolate was made.  If the chocolate came from a far away factory and the seller really doesn't know when it was made, hop in your car and move on to the next chocolate shop.
3. A Bite of Plain Chocolate Should Not Be Boring
I will often buy one piece of plain chocolate, if possible, before springing for a box of assorted chocolates.  That way, if the the plain chocolate is not good, I can avoid buying a whole box of chocolate duds.
You can try milk or dark—whichever you prefer—without any fillings, flavorings, nuts, or crunchy bits.  Let the chocolate dissolve slowly on your tongue.  Is it rich and complex?  Are you left with a feeling of satisfaction and mild exhilaration?
If the answer is yes, then you've found some good chocolate.  If, instead, your lips twist into a frown from off flavors, grittiness, or waxiness, run straight back to your car and drive away.
4. Fancy Packaging Doesn't Make Chocolate Taste Better
Don't get me wrong; I enjoy sumptuously packed boxes that are stuffed with delicate tissues and wrapped in elegant bows.  Beautiful boxes can make the enjoyment of chocolate into a reverent experience.
However, packaging can camouflage a multitude of sins.
When you open an elaborately wrapped chocolate box, you are psychologically influenced to view its contents as higher quality.  If the contents are truly high quality, then you have no issue.  On the other hand, if the contents of the box are not very good, you are left with the sinking feeling that you just paid a premium price for subpar chocolate.
Keep a level head and don't make a purchase based on the trimmings alone.

My Chocolate Shopping Experience
After a Pit Crew Oil Change with Quaker State® at Walmart's Auto Care Center, I headed out on the road with three different chocolate shops on my destination list.
The first chocolate shop was a local affair, catering primarily to tourists.  Although the chocolate was packaged only in simple cellophane bags, it was freshly made in the store each morning.  Old time favorites, like chocolate dipped marshmallows and pretzels, dominated the display case alongside an assortment of fudge.  I picked up some fudge and brought it back to the car, where I stored it in an insulated bag lined with cold packs (to keep it fresh and unmelted in the Florida heat).
The second chocolate shop was a national brand of chocolate with its own boutique.  Having never looked closely at their ingredient list before, I was surprised to find that many of their assortments included artificially flavored chocolates.  I managed to find a pecan turtle that was all natural, so I bought that and returned to my car, where I tucked it alongside the fudge.
The third and final shop was actually a French pastry shop that, to my everlasting joy, stocked pieces of chocolate from a well-known local gourmet chocolatier.  The chocolates were painted with bright, glossy colors, but since artificial colors don't bother me, I felt confident in buying a small assortment to add to my burgeoning bag.
When I hopped in the driver's seat to head home, I felt great.  Not only had I gotten the oil changed in my car (one more thing off the to-do list), but I'd scored a nice collection of chocolates, too.  Not bad for a Wednesday!
Since Quaker State Oil is thoroughly tested for durability with thousands of miles of traffic, idling, and extreme temperatures, I'm confident that it will stand the test of many future trips to buy chocolate.
Visit your Walmart Auto Care Center for a Pit Crew Oil Change with Quaker State®!