Tea with Honey: How to Choose the Perfect Pairing
I've always loved tea. These days, it isn't unusual for me to start my day with tea, have a midafternoon tea break, and then end the day with one final cup.
That first cup of tea in the morning is truly energizing- even when it's caffeine free! Our taste buds are at their most alert upon waking, which means that morning is an excellent time to experience the range of flavors in tea.
I like my tea a little bit sweetened, and I've been using honey for that purpose for many years. Over time, I've learned that honey (like tea) has as many different flavors as wine. Tea with honey can make for a fantastically complex and flavorful pairing.
To show you some of my favorite pairings, I've picked up several varieties of Lipton tea. Lipton's newly improved green teas plus their new black and herbal teas give you a wide range of refreshing bold and stimulating tea flavors to choose from. From light and fresh-tasting green tea, to the bold aromas of black tea, there's a Lipton tea to awaken your senses.
Tea and Honey Pairing Basics
You can think of both tea and honey like fine wine. Each variety has characteristic aromas (what you smell) and flavor notes (what you taste).
Choosing which tea to pair with which honey is not unlike making a pairing between a wine and a food. The flavors of each should complement without overwhelming. Just as you might pair a hearty red wine with a savory steak, so might you pair a robust black tea with a malty, rich honey.
Black Tea with Honey
Black teas can range from delicate to roasty. For chai, which has warm, spicy flavors, I choose gallberry honey for its aromas of cinnamon. For an Earl Grey blend (made with bergamot oil and tasting of citrus), I always choose an orange blossom honey to complement the citrus flavors. When a black tea is highly floral, it's appropriate to choose a very floral honey such as a lavender honey.
Some of my other favorite honeys for pairing with a rich black tea are:
Sage
Black mangrove
Sourwood
Green Tea with Honey
Most green teas are very delicate in flavor, tending toward a fresh, grassy taste and a mildly floral aroma. For this type of tea, I reach for mild honeys or floral honeys:
Clover honey
Tupelo honey
Lavender honey
Alfalfa honey
Fireweed honey
Or, to double down on the vegetal notes, try a tiny bit of avocado honey.
Herbal or Flavored Teas with Honey
With strongly flavored teas, you really can go wild. Coordinate your honey choice with the dominant flavor family of your tea. For example, if you have a very berry tea, choose a blackberry honey for even more fruity taste!
Use these suggestions as a springboard to sweeten and flavor your herbal tea:
Blackberry, blueberry, or cranberry honey
Orange blossom honey
Meadowfoam honey (has a unique flavor somewhere between vanilla and marshmallows)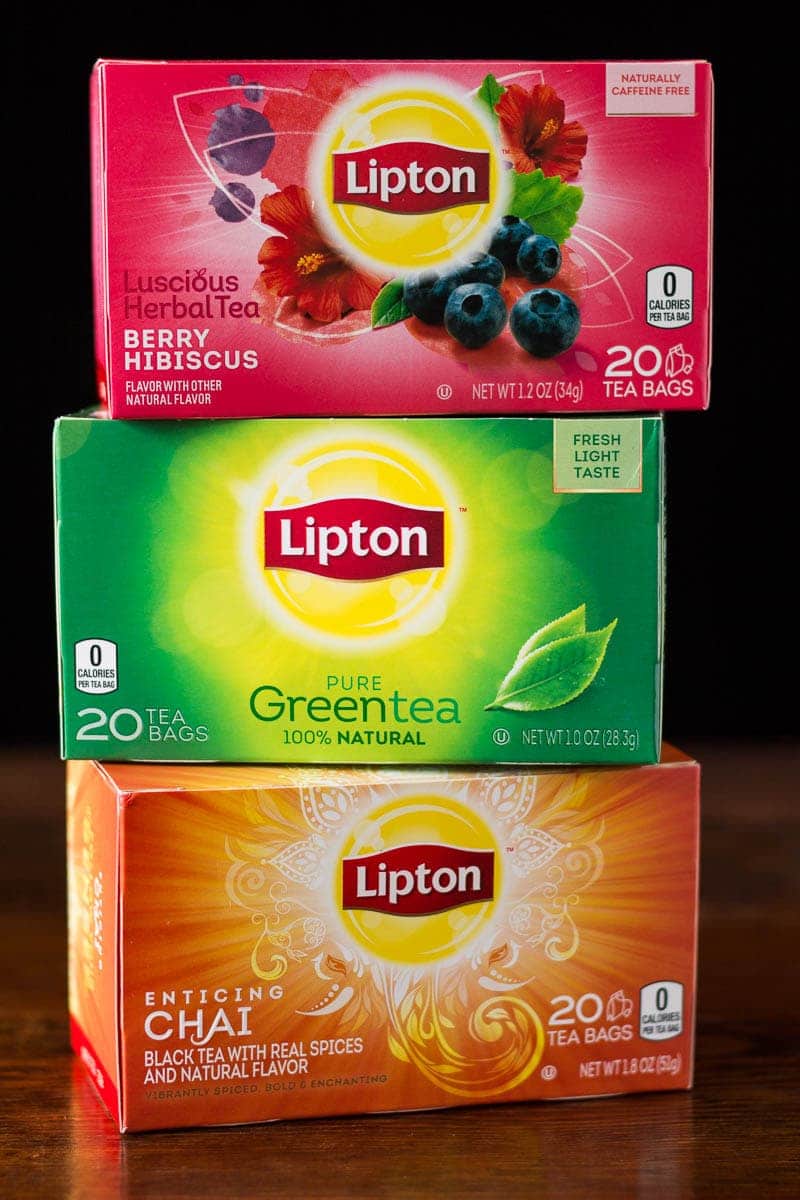 Try honey pairings with all the Lipton teas and let me know what you think, and don't miss out on this fabulous honey granola recipe.
I was selected for this opportunity as a member of Clever Girls and the content and opinions expressed here are all my own.