Welcome back to the second installment of the #TimeLordChefs, in which Whovians from around the world show off their love for the greatest TV show ever by baking fabulous themed treats for you to enjoy!
It's almost Christmas. That means that in just a few days, we'll get to see the Doctor Who Christmas Special episode.
Got any predictions or theories for the upcoming episode? Let's discuss in the comments! I, for one, think that Clara is pregnant and that this will be a part of the Christmas episode.
And speaking of buns in the oven and other baked goods, let's take a look at what the #TimeLordChefs have cooked up!
Featuring the TARDIS and Donna's name in Gallifreyan!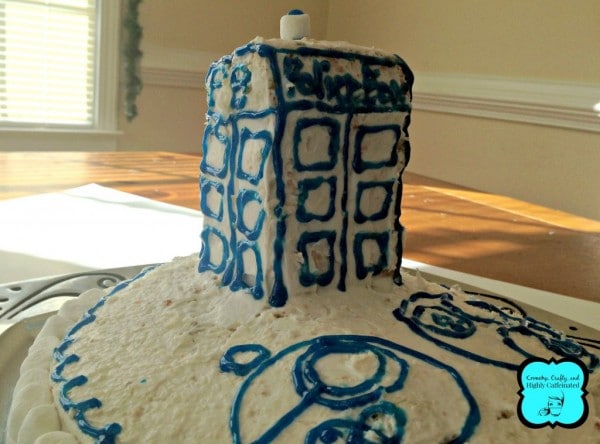 Doctor Who Christmas Cupcakes by Dini of Giramuk's Kitchen
Featuring Santa and the Evil Snowmen!


3D scary snowmen from the 2012 Christmas Special!
Children climbed into a present to reach another world. Climb into this present to reach a chocolate brownie!
Did you enjoy this? I know I did! We're always looking for new #TimeLordChefs to take the Doctor Who baking challenge along with us.
The next #TimeLordChefs will be Old School!
And don't forget to check out the previous #TimeLordChefs Doctor Who Series 8 Baking Challenge.