I'm Celebrating Today!
Guess what?
It was exactly one year ago when I started this blog to chronicle my search for the perfect brownie! I even named my blog "The Perfect Brownie." Back then, I took pictures with an almost decade-old point and shoot camera and learned to run a blog by looking up a lot of things on Google.
Over the course of a year, this blog grew and changed to the point where I renamed it "Recipe for Perfection," reflecting my search for all kinds of perfect recipes, not just brownies. It also expanded from a hobby blog to a part time job. From its humble beginnings of less than 600 unique visitors in an entire month, Recipe for Perfection now receives over 600 visitors per day.
It's been a wonderful experience, and I couldn't have done it without the support of my family, and the support of fellow bloggers. In honor of this "birthday" (or "blogiversary," as some call it), I've asked some friends to share their favorite birthday cake recipes. These cakes will make all your birthday wishes come true- at least, so long as your birthday wish involves enjoying a decadent and delicious cake!
Top 10 Birthday Cakes
These top 10 birthday cakes are all so good I wouldn't dream of ranking them! Consider them all first place!
Persian Love Cake with Saffron Frosting by Culinary Adventures with Camilla
Dulce De Leche Brownie Ice Cream Cake by The Crumby Cupcake
Busy Day Chocolate Cake by Sew You Can Cook
Hazenut Macaron Cake by Love and Confections
Carrot Cake with Lemon Cream Cheese Icing by Take a Bite Out of Boca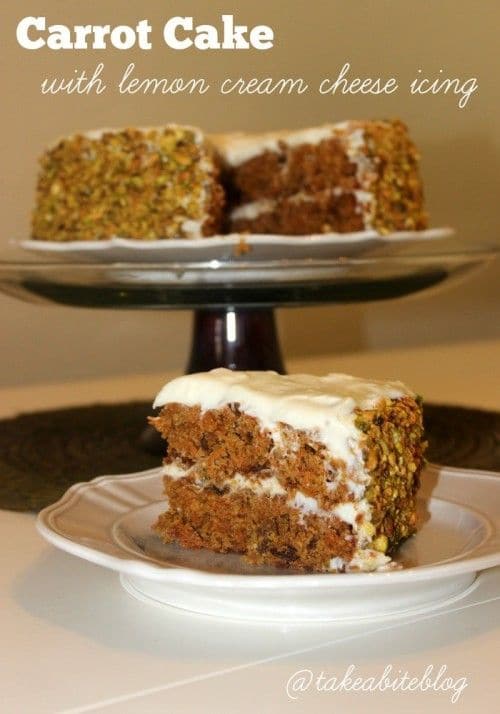 Chocolate Peanut Butter Tall Stack Cake by The Freshman Cook
Double Chocolate Peanut Butter Chocolate Chip Cookie Dough Cake by Melanie Makes
Peanut Butter Chocolate Cola Cake by Magnolia Days
Classic Carrot Cake by That Skinny Chick Can Bake
Which cake do you want for your birthday?
Featured image by FreeImages.com. All other images belong to their respective holders.