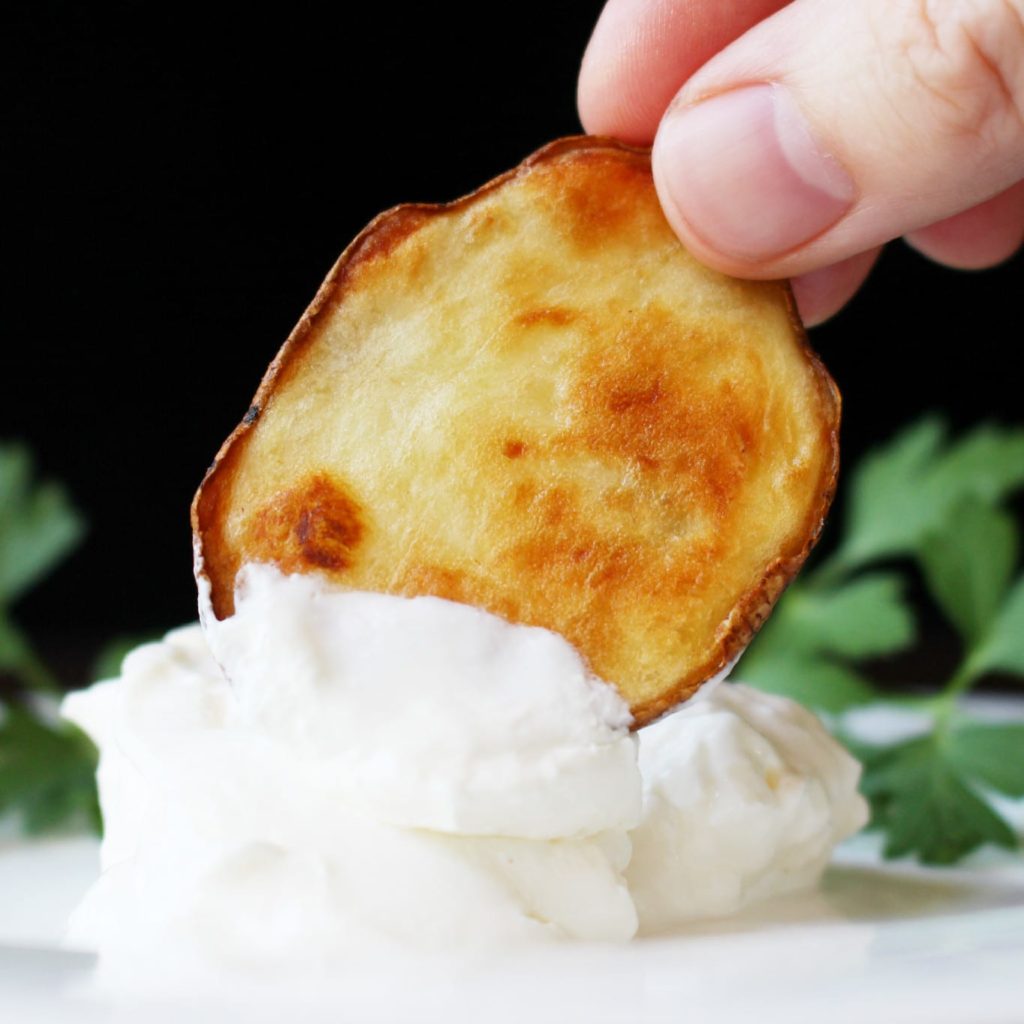 Olive Oil and Sea Salt Oven Roasted Crispy Potato Rounds
I love french fries, tater tots, and pretty much all forms of potato that are crunchy and crispy.  I also love to roast just about anything and everything in the oven.  In this recipe, I've combined both to come up with a wonderful way to make crispy potato rounds that are perfect for dipping.
Try serving these as a side dish, or as an appetizer, alongside sour cream or ketchup for dipping.  You'll find that they disappear almost immediately!
Tips for Making Oven Roasted Crispy Potato Rounds
You may substitute other oils, such as canola or vegetable oil, if you like.  I like olive oil because of its flavor.
You'll determine whether or not these crispy potato rounds are done by their color and texture.  The time is more of a guideline than a hard and fast rule.  You'll want your rounds to be golden brown almost all over, and the skins around the edges should be wrinkled.
If you have a fancy salt in your pantry, this is the time to whip it out.  With only three ingredients, each flavor really shines.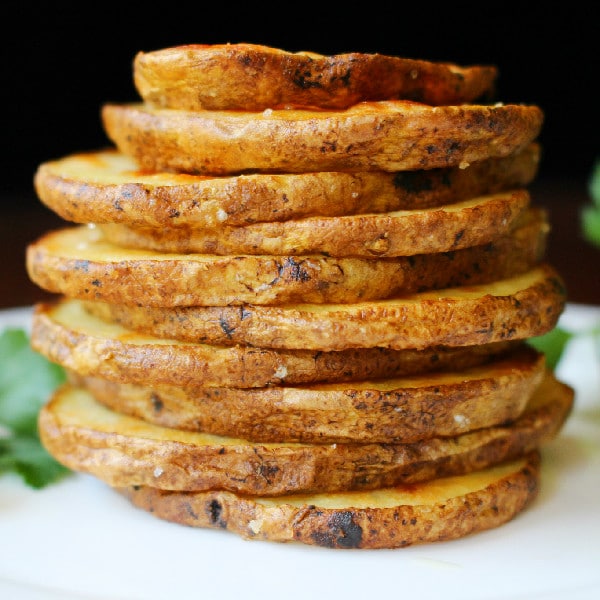 Recipe for Perfection
Yields 2-4
Olive Oil and Sea Salt Oven-Roasted Crispy Potato Rounds
These olive oil and sea salt roasted crispy potato rounds are oven-baked but just as delicious as french fries! Try them dipped in ketchup or sour cream.
10 minPrep Time
35 minCook Time
45 minTotal Time
Ingredients
2 large Russet potatoes
1/4 cup extra virgin olive oil
Sea salt
Instructions
Preheat the oven to 425 F and line two baking sheets with parchment paper (if you don't have parchment paper, spritz the sheets with cooking spray).
Slice the potatoes in 1/6 inch rounds, which is a little narrower than the barrel of a pencil. Toss the rounds in a bowl with the olive oil until thoroughly coated.
Lay the rounds spaced apart on the baking sheets. Sprinkle them all with sea salt, then flip them all over and sprinkle the other sides with more sea salt.
Bake for 35 to 45 minutes, or until the rounds are golden brown all over and a cooled round has a crispy texture on the outside. Remove from oven, cool slightly, and serve with sour cream or ketchup for dipping.
http://recipeforperfection.com/olive-oil-and-sea-salt-oven-roasted-crispy-potato-rounds-recipe/
 Readers Who've Made This Recipe
@RecipeForPerfec thanks for the inspiration! I added some pepper and fresh rosemary. #foodbloggers #foodporn pic.twitter.com/QkADV9veoD

— CookingwithMamaGali (@MamaGaliFood) July 22, 2015