We were the guests of the restaurant to sample the cuisine at Paddlefish, a seafood restaurant at Disney Springs, and to explore their gluten free menu options.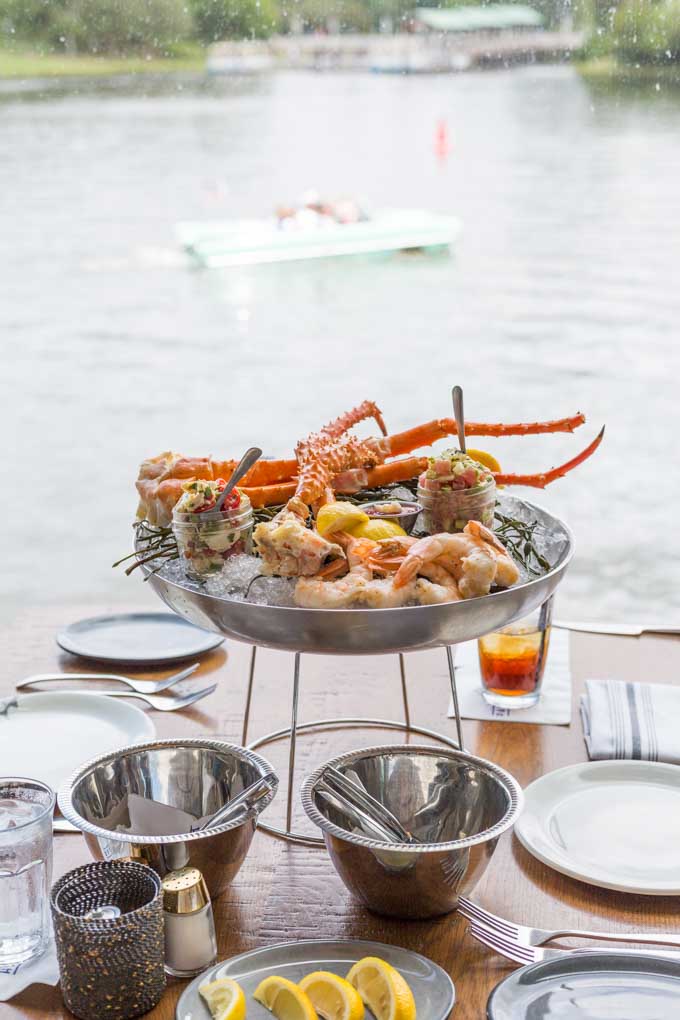 Paddlefish at Disney Springs: Gluten Free Options
Dining out when you have to be gluten free is tricky.  I hadn't been to this particular restaurant since its renovation (it was formerly known as Fulton's Crab House).
Upon checking out the Paddlefish website, I noticed that there wasn't a specific gluten free menu, nor were there any menu options marked "GF" as one often sees.  However, I'd spoken with Paddlefish staff ahead of time, who assured me that everything would be taken care of once we reached the restaurant.
And indeed, it was!  Our excellent server, Ronnie, introduced us to Chef Steven Richard, who carefully went over the gluten free options (including an in-depth discussion of cross contamination).
Although seafood on its own is naturally gluten free, there are hundreds of ways that gluten can be added for flavoring, such as soy sauce, malt vinegar; or accidentally added, such as cooking it in pasta water.  So it was a big relief to be able to talk about gluten in detail with the chef before we ordered.
We decided to go for the big cold seafood tower, one of the restaurant's signature dishes.  The king crab legs were the star of the platter.
The ahi tuna poke typically contains soy sauce (which contains gluten) but the chef kindly prepared it without soy sauce so that it would be gluten free.  This was my husband's favorite.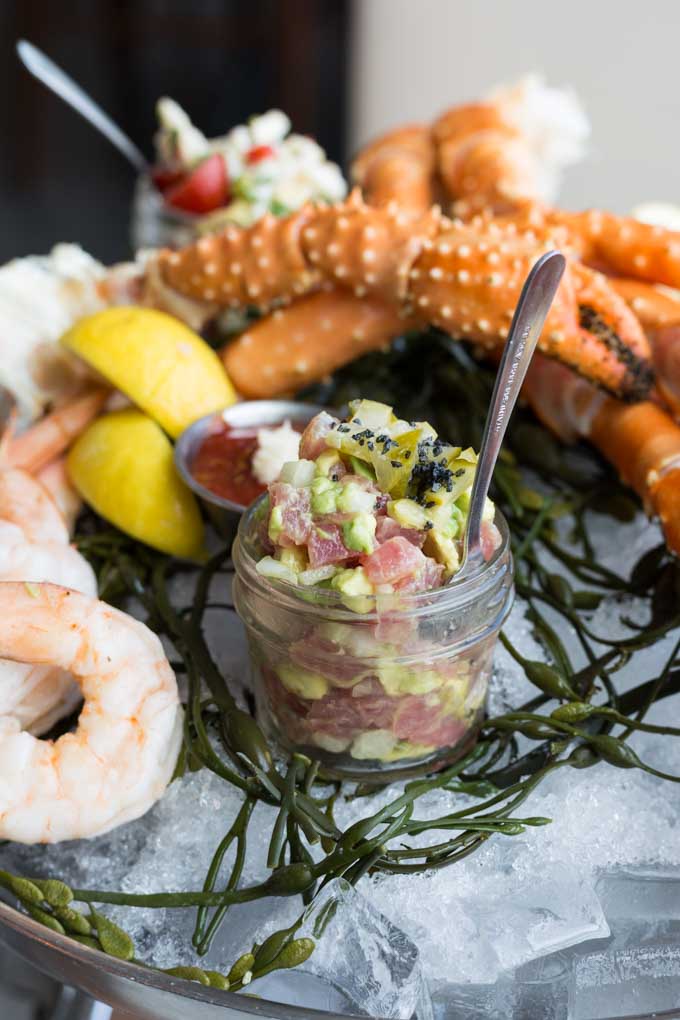 The jumbo shrimp cocktail and the lump crab ceviche were naturally gluten free in their entirety, no changes required.
The market fresh oysters were also gluten free.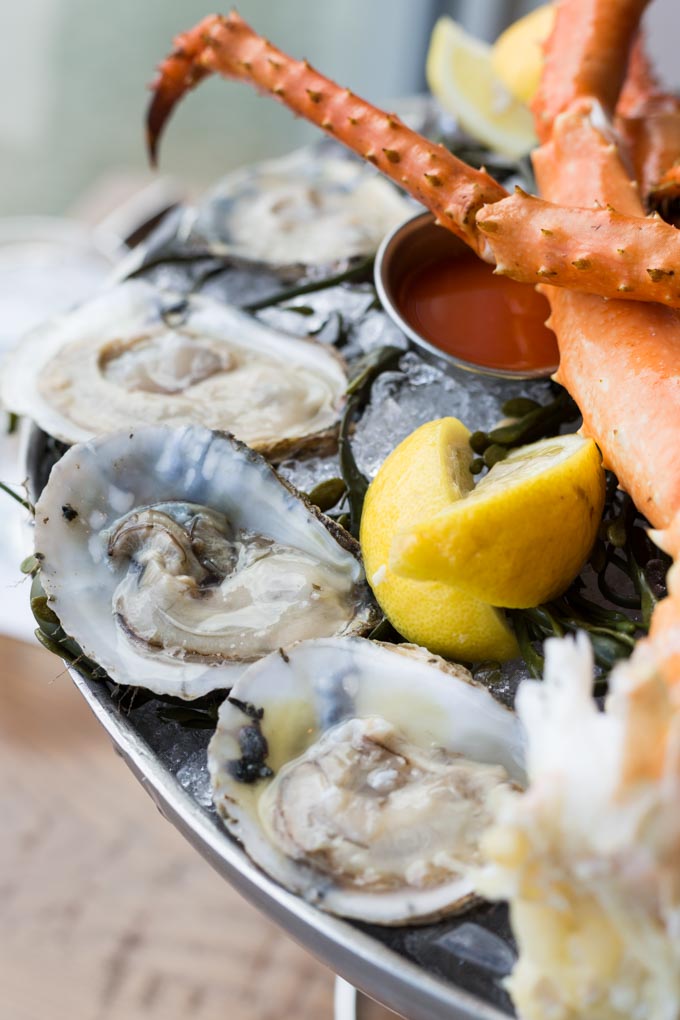 By the time we finished the tower of seafood, we realized that we weren't going to be able to tackle the rest of the entree menu, more's the pity… but we'd saved just enough room for dessert.  My husband chose the (definitely not gluten free, lucky him) brownie milkshake garnished with chocolate ganache and caramel popcorn
I had a choice of chocolate creme brulee and flourless chocolate cake.  It was a tough decision, but I figured that whichever one I didn't get, I'd get the next time we visited.  The cake won this time.
The meal was absolutely delicious.  We plan on returning soon for another "date," so I can catch up on all the lobster rolls I've been missing in my life.  On a lettuce roll, of course.  Plus there's a chocolate creme brulee with my name on it.
If you go, reservations are recommended, and be sure to state your allergy and ask for the chef so that you can dine safely.  Check out their website here.
A big thank you to the restaurant staff, our server Ronnie, and Chef Steven Richard, who made our experience fantastic.
---
Hungry for more gluten free Orlando restaurant reviews?  Check out Confisco Grille and nearby favorite LakeHouse!