It's so easy to make smores in the oven! Make as many or as few as you want in just SECONDS with this super simple recipe. Fast and delicious!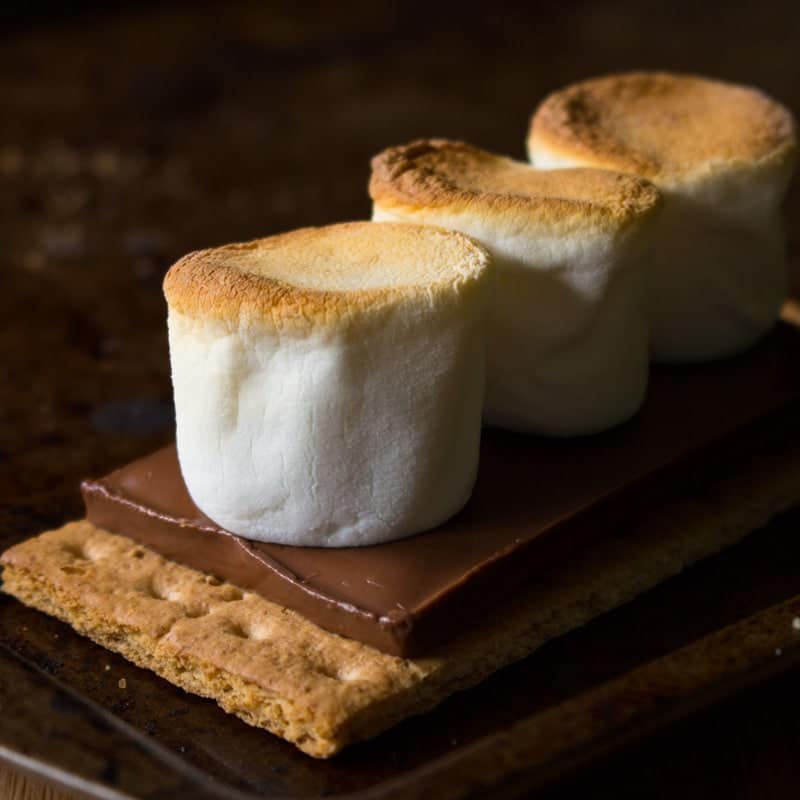 Smores in the Oven
Smores in the oven are such a great treat to share with family.  Not only do you get the fun of making them and eating them, but you also get to laugh a bit as everyone gets a little sticky with melted chocolate and marshmallow.  What better way to enjoy life?
To get this celebration started, I'm going to whip out a box of graham crackers to show you how to make smores in the oven.  I used the same method to make these Late Night Breakfast Smores earlier this year, but this time I'll walk you step-by-step through the complete smores in the oven process.
This is such a handy method because you can use it under so many circumstances.   No fire pit?  No problem.  Raining cats and dogs?  Sorted.  Once you learn this technique, I guarantee you'll use it again.  Make them for movie nights, sleepovers, family gatherings, or just for you.
The nice thing about it is that you can make just enough smores for one, or you can fill up an entire baking sheet and serve a crowd.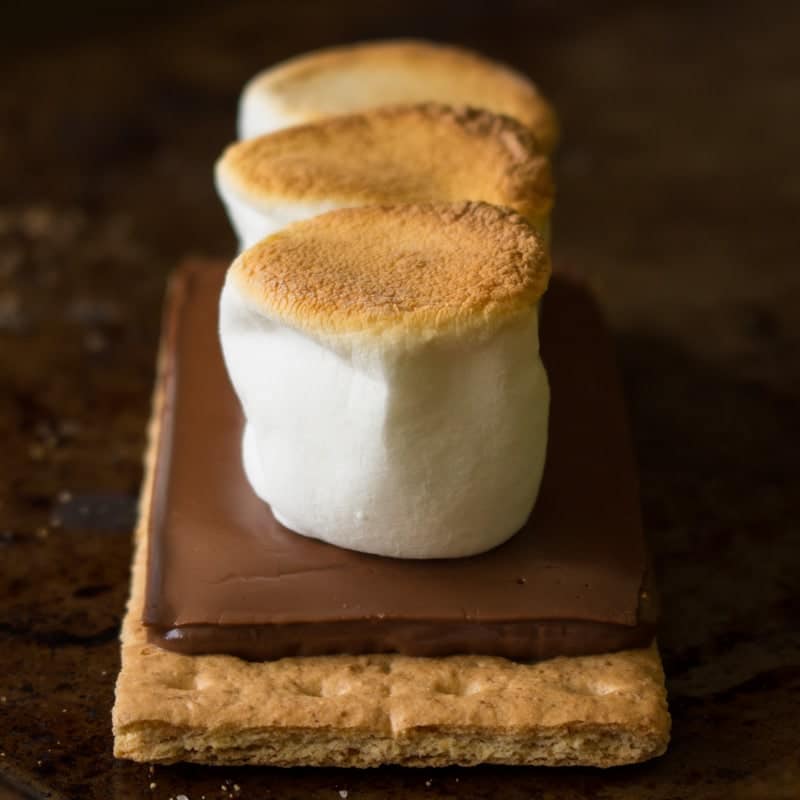 Tips for Making Smores in the Oven
Make sure you move an oven rack to the broiler position before you preheat the broiler.  I don't want to admit to you how many times I have forgotten to do this.
Change up your chocolate!  For people who find traditional smores to be too sweet, I recommend that you switch to a high percentage chocolate bar, such as 85 or 90% cacao, to balance the sweetness.
Add a few grains of sea salt or flakes of fleur-de-sel on top of the chocolate for a slightly salty kick.  I love a salt garnish.
Swap out regular graham crackers for chocolate graham crackers for a double chocolate kick.  For a triple chocolate experience, lightly dust the tops of the smores with cocoa powder after they've been heated.
And if money is no object, these gourmet vanilla marshmallows are the ones I dream of!
For a real treat, you can make smores, then serve them over a scoop of vanilla bean ice cream.  Mmm…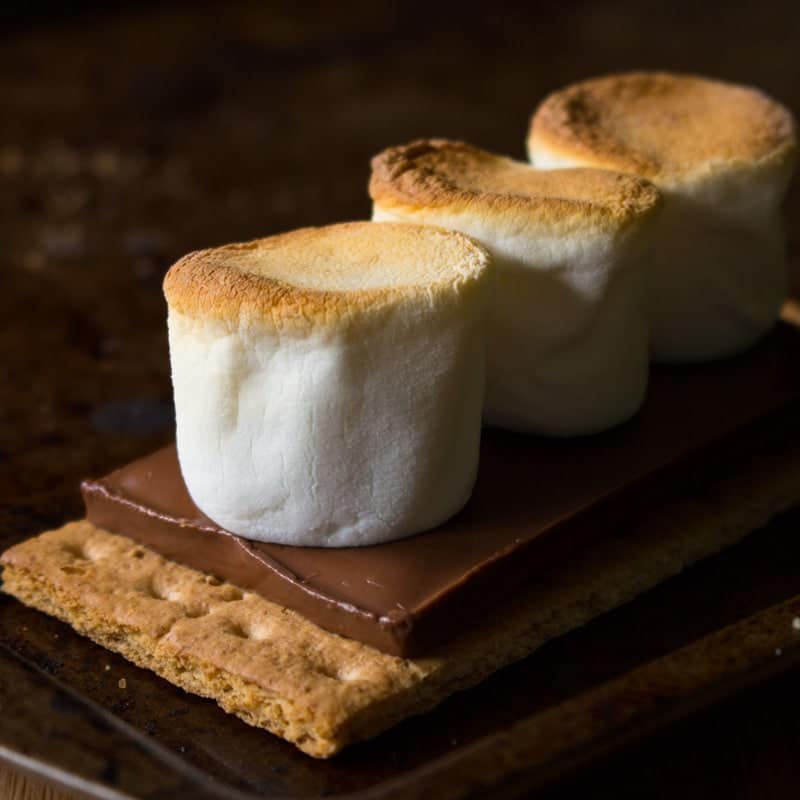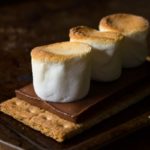 Smores in the Oven
It's so easy to make smores in the oven! Make as many or as few as you want in just SECONDS with this super simple recipe. Fast and delicious!
Ingredients
Graham crackers

Large marshmallows

Chocolate bars
Instructions
Move an oven rack to a position about 6 inches from the broiler element at the top of the oven.

Turn on the broiler (on high, if you have a choice between low and high).

Prepare a baking sheet by lining it with foil for easy cleanup,

Place as many graham crackers as you want on the baking sheet.

Break or cut the chocolate into large pieces that will fit on top of each graham cracker without hanging off.

Place the marshmallows on a flat end on top of the chocolate, enough to cover but not to hang over the edge.

Slide the baking sheet on to the oven rack by the broiler. Close the oven door and count to 10. Remove the baking sheet. The tops of the marshmallows should be brown; if not, return to oven for a couple more seconds.

Top each smore with another graham cracker and serve immediately, while warm.
Nutrition Facts
Smores in the Oven
Amount Per Serving
Calories 200
* Percent Daily Values are based on a 2000 calorie diet.
Also try my smores banana smoothie bowl!